'Dashterov': Traveling through fields and genres
June 06, 2018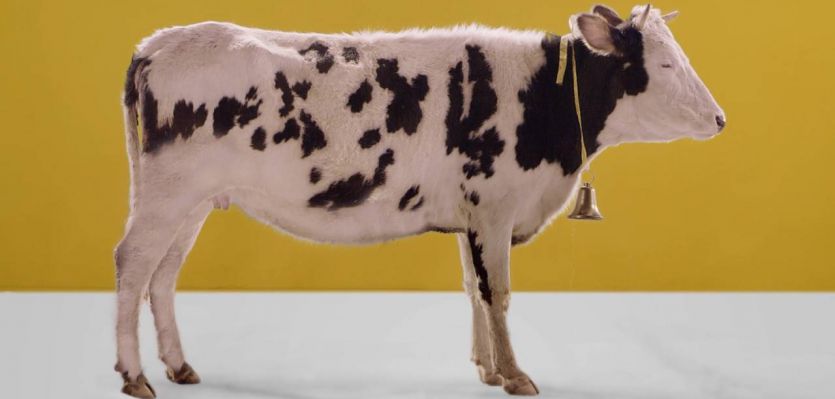 If you were clubbing in Yerevan this summer, you likely caught wind of perhaps one of the hottest musical collaborations to come out of Armenia in recent years.
| | |
| --- | --- |
| Genre | Ethno folk; contemporary; pop; dance; remix |
| Released | 2017 |
| Location | Armenia |
| Duration | 40 minutes |
| Link | |
In the summer of 2017, former Eurovision participants, Iveta Mukuchyan and Aram MP3 released "Dashterov" ("Through Fields"). The musical project is more than just a collection of tunes—it's a 40-minute sonic journey through Armenian folk songs, reinvented with techno/house beats, American pop, and even a touch of Bollywood (trust me—it works).

All but one of the nine songs are covers of well-known traditional songs, including "Nino," "Hamayak jan," and "Ghapama"—a song about a popular pumpkin dish. From a family party shurj par (circle dance) to a road trip with friends, this is probably the most versatile dance playlist in Armenia right now.

After its release, "Dashterov" was awarded "Collaboration of the Year" at the 2017 Armenian Europe Music Awards. In Oct. 2017, Iveta Mukuchyan released an album called Armenian Folk, which contains all of the songs of the Dashterov project, except for "Dashterov" and "Tsirani tsar."

Track listing
1. Al Eghnim (Ալ Էղնիմ) 4:50
2. Gorani (Գորանի) 3:16
3. Hamayak (Հմայակ) 3:31
4. Nazan (Նազան) 3:11
5. Nino (Նինօ) 3:04
6. Qamin Zana (Քամին զանա) 4:00
7. Ghapama (Ղափամա) 2:39

Excerpts

Some highlights from the collaborative project include the following:

"Al Eghnim"

The first (and perhaps most ambitious) single, "Al Eghnim," is based on the traditional song, "Goghpa Yelan Seleruh." Listen to a performance by Avak Petrosyan below.

What starts off like a sweet, innocuous love song, suddenly breaks into an explicit chorus:
"May I be a birthmark on your chest,
I'll kiss your cheeks all night,
I'm your beloved love."

The remake does not change the lyrics, but with Iveta's powerful vocals and head-bopping beats, this version sounds almost nothing like the original. In fact, you wouldn't be faulted for thinking they were two completely different songs. That is because even though "Al Eghnim" is a remake, it is just as much a mashup of songs from different musical styles.

The intro and bassline features Earth, Wind, & Fire's "Vocoder" and "Let's Groove" respectively, a snippet of the chorus is Stevie Wonder's "Another Star", and Daft Punk's catchy "Around the World" hook samples in the background. But the mashup is not limited to songs in the English language. Various sections of "Al Eghnim" feature other Armenian folk songs, most prominently, "Sarere Mshush E" (Սարերը մշ-մշուշ է). Few other contemporary tunes so seamlessly recreate Armenian folk songs so distinctly and beautifully. Hear "Al Eghnim" below.


"Qamin Zana"

The second single, "Qamin Zana" ("The Wind Blows"), is another popular standard that Iveta and Aram MP3 remade. The song debuted in the 1973 Soviet rom-com film, "Tghamardik" ("The Gentlemen". With lyrics like "May the wind blow and open your white chest," "Qamin Zana" also falls in that category of "I-Cannot-Believe-How-Provocative-Armenian-Music-Actually-Is." Listen below in our video section.

Join our quest to keep up with the trends!
Video
"Dashterov" by Aram MP3 & Iveta Mukuchyan

Video: Aram MP3 YouTube page

"Nazan" by Iveta Mukuchyan

Video: Provided to YouTube by TuneCore

"Ghapama" by Aram MP3 & Iveta Mukuchyan

Video: Dashterov YouTube page

"Qamin Zana" by Aram MP3 & Iveta Mukuchyan

Video: Dashterov YouTube page

"Nino" by Aram MP3 & Iveta Mukuchyan

Video: Dashterov YouTube page

"Gorani" by Aram MP3 & Iveta Mukuchyan

Video: Dashterov YouTube page

"Hamayak" by Iveta Mukuchyan

Video: Provided to YouTube by TuneCore

"Al Eghnim" by Aram MP3 & Iveta Mukuchyan

Video: Dashterov YouTube page

"Tsirani Tsar" by Aram MP3 & Iveta Mukuchyan

Video: Dashterov YouTube page
?>

"Dashterov" by Aram MP3 & Iveta Mukuchyan

?>

"Nazan" by Iveta Mukuchyan

?>

"Ghapama" by Aram MP3 & Iveta Mukuchyan

?>

"Qamin Zana" by Aram MP3 & Iveta Mukuchyan

?>

"Nino" by Aram MP3 & Iveta Mukuchyan

?>

"Gorani" by Aram MP3 & Iveta Mukuchyan

?>

"Hamayak" by Iveta Mukuchyan

?>

"Al Eghnim" by Aram MP3 & Iveta Mukuchyan

?>

"Tsirani Tsar" by Aram MP3 & Iveta Mukuchyan