Toronto's Pomegranate Film Festival back for 14th season!
November 05, 2019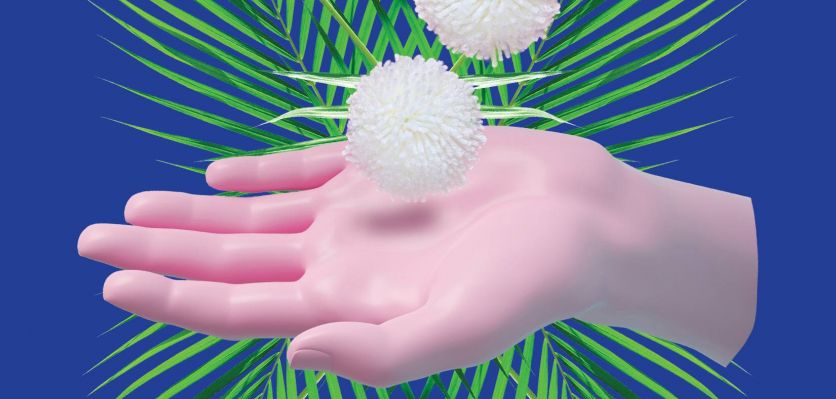 Ever heard of the Pomegranate Film Festival? Back for its 14th (yes, 14th!) season, the Festival touts itself as the "largest of its kind in the Armenian Diaspora" and will feature 50 films this year. Want to learn more? Read on...
For well over a decade, the Hamazkayin Toronto Pomegranate Film Festival has offered an infusion of culture into the Canadian-Armenian community. Its mission? To promote Armenian-inspired film as a medium to educate, unify, and engage community audiences while fostering the work of emergent filmmakers and upholding its values of community, advocacy, integrity, education, excellence.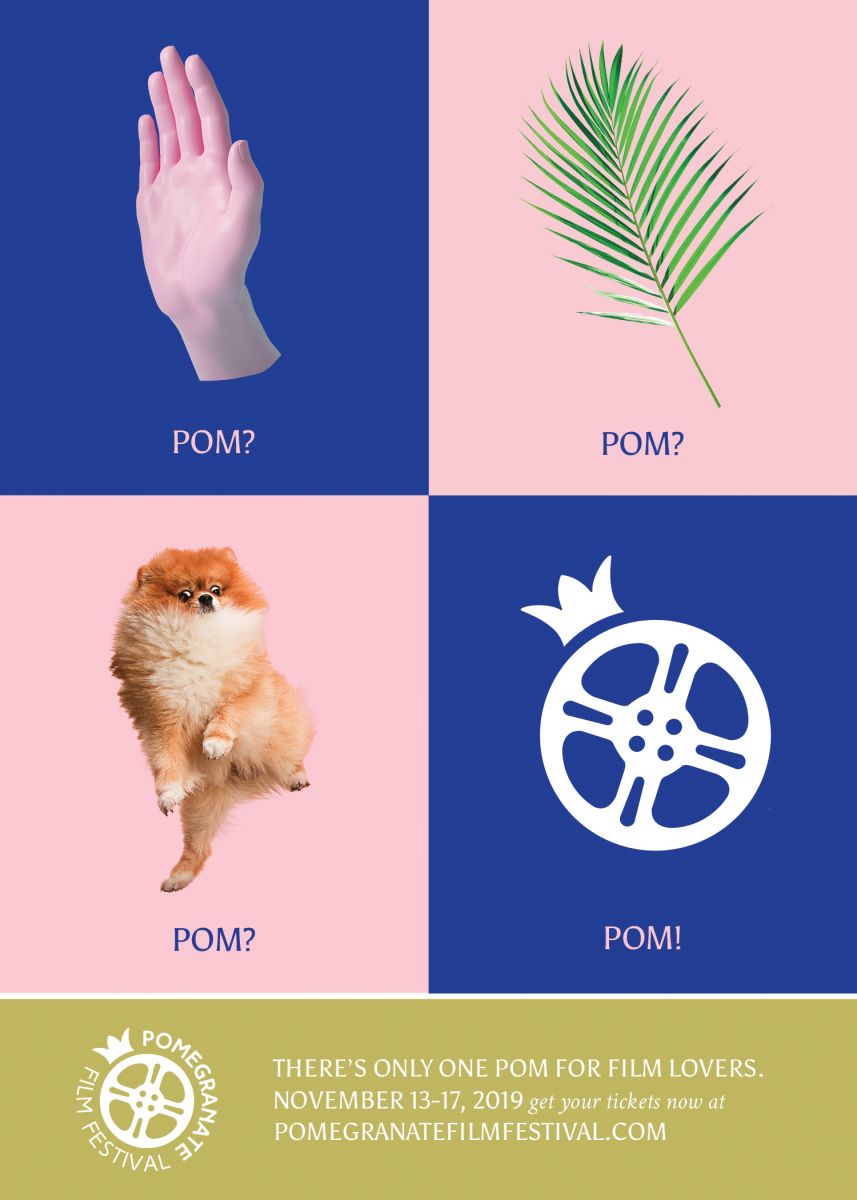 This year's lineup offers over 50 films from more than a dozen countries, celebrating the 50th anniversary of Toronto's Hamazkayin Klatsor chapter. (Graphic: Pomegranate Film Festival)
The Pomegranate Film Festival—or POM as it has come to be affectionately known—was established in 2006 and stems from the Toronto Klatsor chapter of the Hamazkayin Armenian Educational and Cultural Society. It was founded by a group of young Armenian professionals, bound by a passion for film and culture. POM is a unique community event celebrating Armenian-inspired film; a festival that remains the largest of its kind in the Armenian Diaspora. The Festival presents topics relevant to Armenian and Canadian culture through the medium of films submitted from all around the world. In doing so, it creates a platform for burgeoning Armenian talent and the community to intermingle.
POM Film Fest is entirely run by volunteers; everyone from the ticket-takers to its Board of Directors, which includes like-minded professionals from all walks of life: artists, graphic designers, teachers, accountants, business professionals, digital marketing consultants, engineers, small business owners, and attorneys. This young and energetic team meets year-round to plan the Festival and its related events, review finances, design materials, vet hundreds of film submissions, and reach out to sponsors.
This year, the Pomegranate Film Festival is celebrating its 14th anniversary season from
Nov. 13 to 17
, and the Festival committee says that it is proud to present its "strongest film programs to date," with a number of Canadian, North American, and World premieres.
Since its inception, the Festival has showcased over 400 films from over 60 countries. What is perhaps less known is the fact that POM has also bestowed grants to commend young filmmakers for their cinematic efforts and awarded generous bursaries through the
POMgrant
bursary—a program that encourages artists to use film as a medium to promote culture.
This year's lineup offers over 50 films from more than a dozen countries, celebrating the 50th anniversary of Toronto's
Hamazkayin Klatsor chapter
: 50 films for 50 years! This year, film lovers will have the opportunity to learn about historic Armenian icons such as
Aram Khachaturian
and
Komitas
while being acquainted with contemporary leaders
Anna Hakobyan
,
Walter Karabian
, and
Nikol Pashinyan
. They will laugh with some of the funniest Armenian comedians and performers on the planet including
Antic
,
Kev Orkian
,
Vahik Pirhamzei
, and
David Tovmasyan
and hear from fascinating activists and filmmakers such as
Mary Apick
,
Matthew Karanian
,
Bared Maronian
, and
Sev Ohanian
.
Attendees will also be given a chance to expand their knowledge about everything from the hidden beauty of Armenia to the oppression of women in an Islamic state and the brave widowed de-miners in Artsakh. They will be given an insider's look into Armenia's inspirational blind choir, into the intriguing new approaches to cope with mental health issues, and into the historic highlands of Western Armenia. They will learn about the secret language of Armenian brides in small villages, about family reunification between the Armenian-Turkish border, and about the accomplishments of artists in France, Lebanon, Syria, and throughout the Diaspora.
As always, the success of this year's Festival depends significantly on the support it receives from its sponsors. By supporting this venture, sponsors play a key role in helping the committee pursue its mission to nurture and safeguard culture through the art of film. As a non-profit organization, all funds raised are used towards the Festival's operational costs and will allow POM to continue to offer an incredible line-up of talent from around the globe. The remaining portion of the profits will be contributed back through the POMgrant bursary, thereby sustaining the continuation of independent filmmaking. POM wants to ensure that our stories continue to be told.
Not only is the Pomegranate a tasty fruit, but it is also nourishment for the soul! See you at #POM2019!

Follow h-pem for the latest from Pomegranate Film Festival 2019!