On this day - Jul.22, 1886: The founding editor of Marmnamarz Shavarsh Krissian was born
July 22, 2020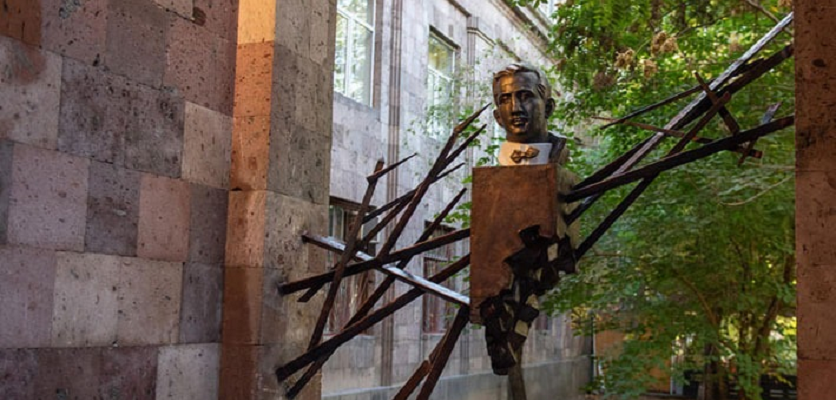 A rite of passage for many diasporan children includes attending a game or two at the Pan-Armenian Games or participating in Homenetmen - ՀՄԸՄ Armenian General Athletics and Scouting Union (or, for those really lucky kids—both!). Did you know that both of these organizations owe a debt of gratitude to Shavarsh Krissian?
A man of many talents, the writer, publicist, journalist, and educator was also the founding editor of Marmnamarz (1911-1914), the first sports magazine of the Ottoman Empire, which helped propel interest in sports and fitness among the Ottoman Armenian population. He is also considered one of the founders of the original Armenian Olympics and Homenetmen.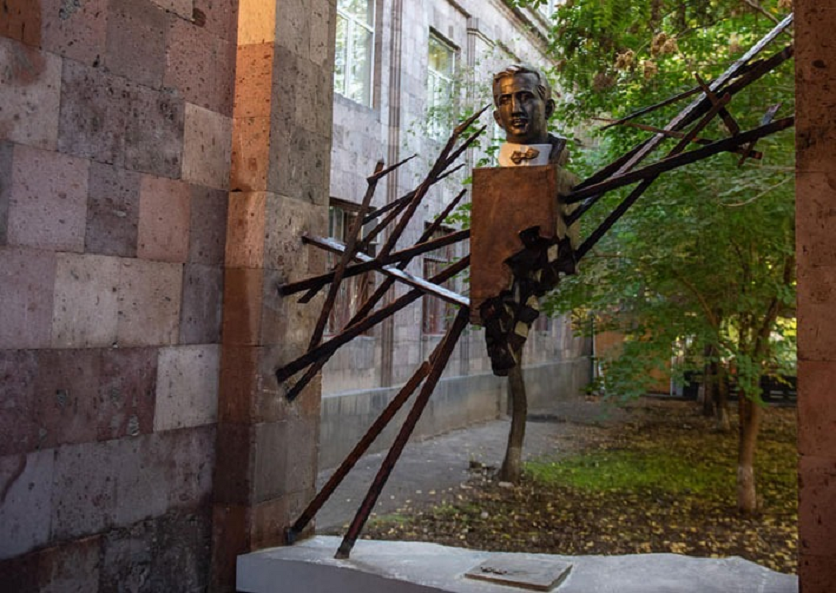 However, like Marmnamarz, Krissian's life was tragically cut short. On April 24, 1915, he was deported and sent to the infamous Ayas prison, where he continued to organize gymnastic exercises for his fellow deportees. Even during his sentencing, he never lost his love and passion for athletics. At just 29 years old, he became one of the first victims of the Armenian Genocide.
Today would have been Krissian's birthday. 134 years later, his legacy continues in the hearts and minds (and races and competitions) of young Armenians worldwide.
The first issue of Մարմնամարզ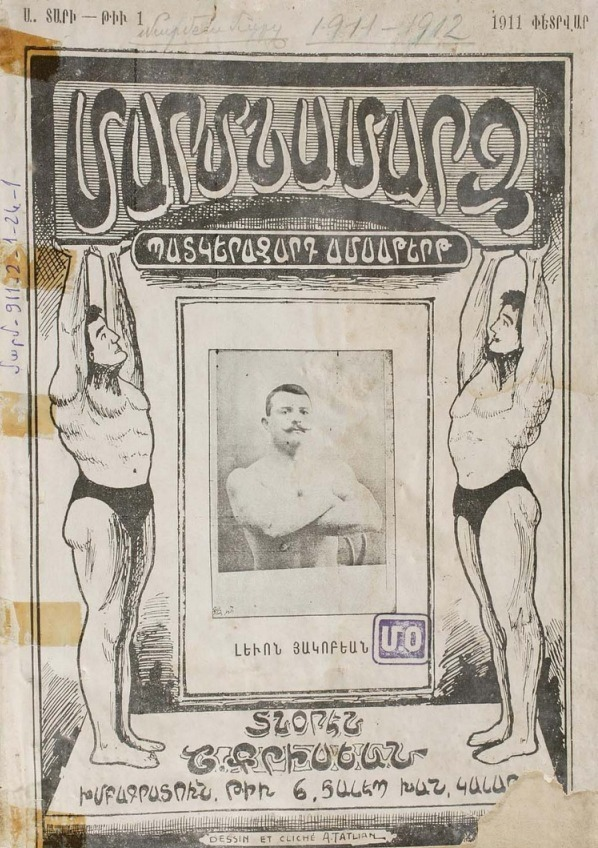 The first issue of Մարմնամարզ ("Marmnamarz" or "Gymnastic" in English), published in Aleppo in Feb. 1911, featured athlete Levon Hagopian on its cover. Hagopian was an avid athlete and trainer, and would go on to become one of the founding members of Homenetmen in 1918.
Shavarsh Krissian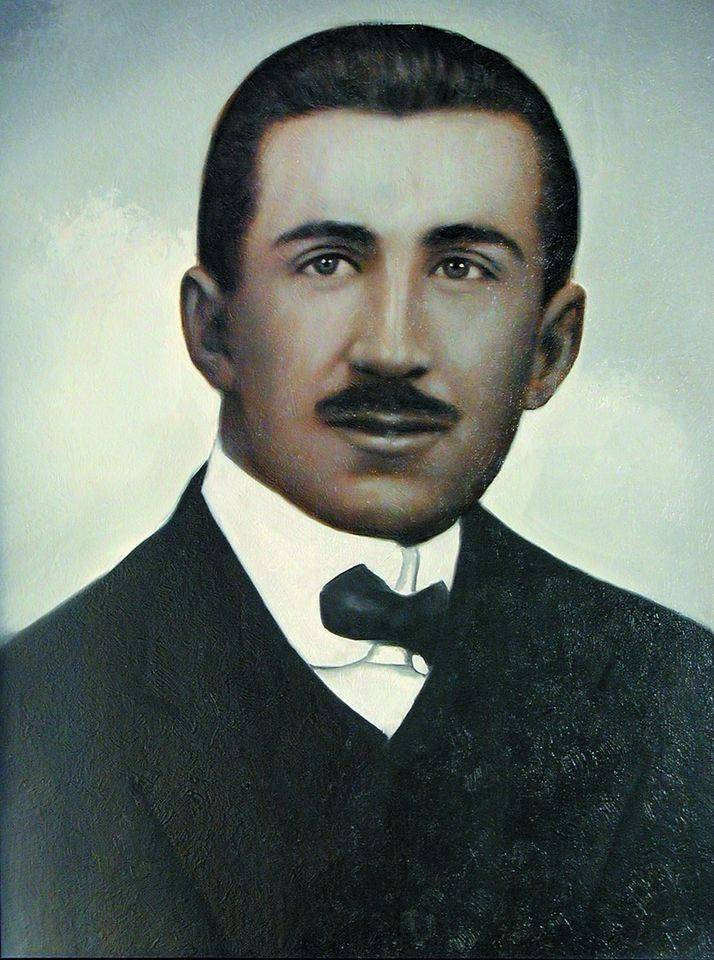 Shavarsh Krissian was one of the Armenian notables rounded up on April 24, 1915, and deported into the interior provinces of the Ottoman Empire as part of the Armenian Genocide. Krissian and others were eventually rounded up and killed in the outskirts of Ankara.
Homenetmen Scouts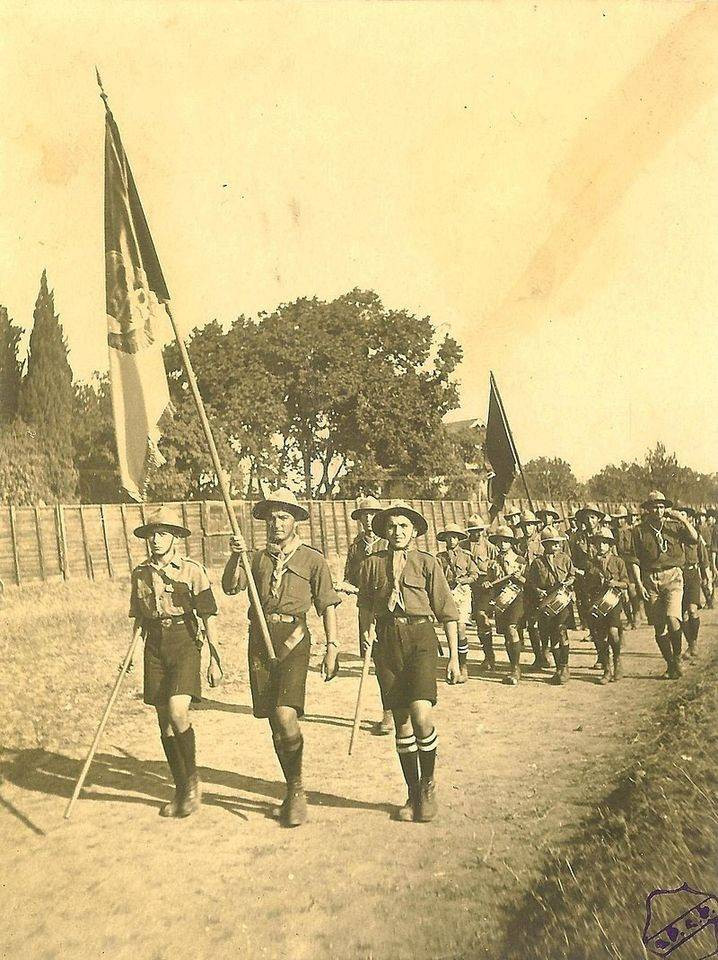 This photo is believed to be one of the first processions of the Homenetmen Scouts in Constantinople, 1918.
Shavarsh Krissian's bust-memorial
Shavarsh Krissian's bust-memorial was unveiled at the Armenian State Institute of Physical Culture and Sport in Yerevan in 2018, as a part of Homenetmen's centennial celebrations.
The final issue of Marmnamarz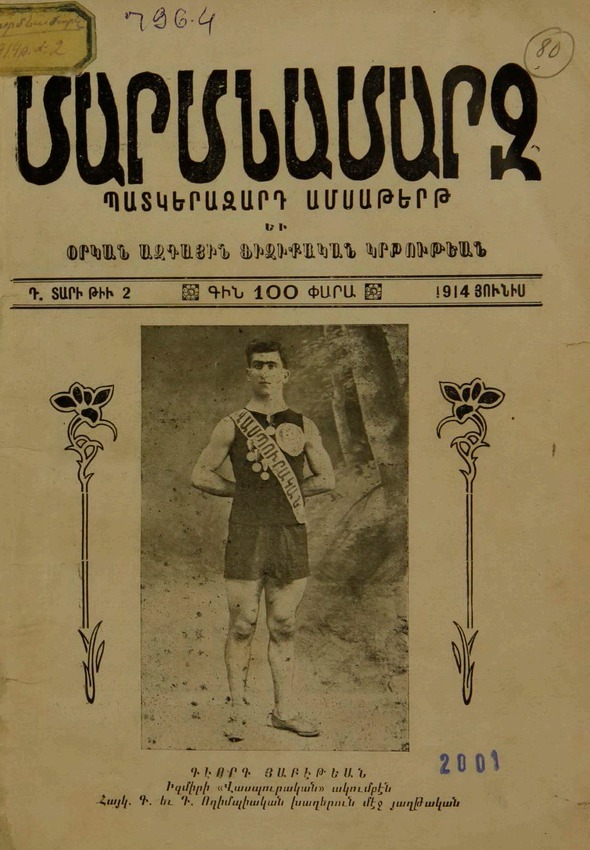 The final issue of Marmnamarz, published in June 1914 in Constantinople, featured athlete Kevork Hapetian, who represented Izmir's Vaspurakan club. He was a gold medalist at the third and fourth Armenian Olympic Games. After escaping the Armenian Genocide, he would go on to become a founding member of the Homenetmen in Greece.