Uncovering the 'Hidden Road' to Armenia's most isolated communities
May 19, 2018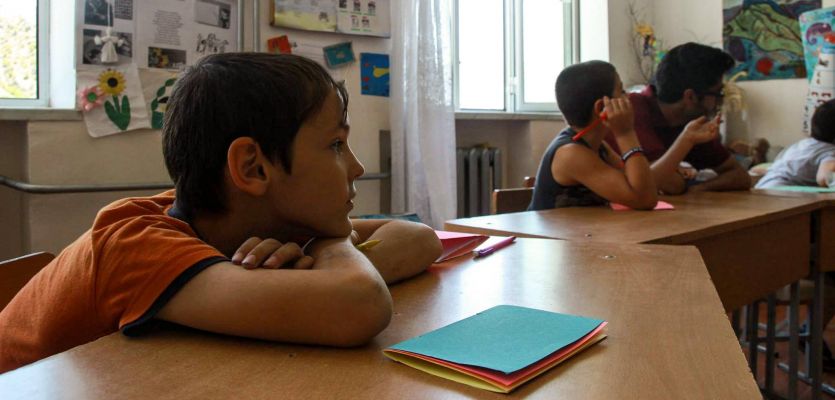 Too often, diasporans have admired Armenia from afar with an idealistic gaze, becoming disappointed when she does not meet their lofty expectations. The defeatist slogan of '"yerkiruh yerkir chi" ("the country is not a country") propagated by locals has corroded many good efforts at cleansing the nation of its ills. But alongside the ringing nihilism, a vibrant, positive force has taken hold in Armenia. A new generation of diasporans and locals—the post-Soviet babies—has grown up with the nascent republic and, using youthful sensibility, is building a nation worthy of its citizens. One such example is the Hidden Road Initiative (HRI), a nonprofit aimed at supplying rural, mostly isolated villages in Armenia with the tools to live and thrive in their local environments
We are often told that education is the key to building a healthy, stable society. This becomes all the more crucial in areas where access to resources such as electricity, running water, and even roads are limited—communities like the ones that HRI serves.
Founded in 2011 by college students at the University of California, Santa Barbara (UCSB), the Hidden Road Initiative (HRI) has shattered diasporan convention by marking a new age of nation-building, centering on local engagement of peripheral communities, beyond telethon fundraisers and summer tourism. Through the establishment of summer camps in underserved villages, fundraisers for winter and educational supplies, the construction of kindergartens, and scholarships for graduating students, HRI hopes to elevate the economic, social, and educational vitality of the communities it serves. The common thread to the many projects that HRI undertakes is that the villages and their communities are the investments, not the organization.
As an added benefit, the organization has also brought scores of diasporans and non-Armenians into the fold. Many of the students involved with HRI visit Armenia during their summers, fundraising throughout the year for a specific project, which tends to vary from year to year.
Hasmik's inaugural project, "Operation: Reconstructing the Future," encapsulates the prescient adage—what filmmaker Eric Nazarian says is the key to effecting change—that one must think globally and act locally.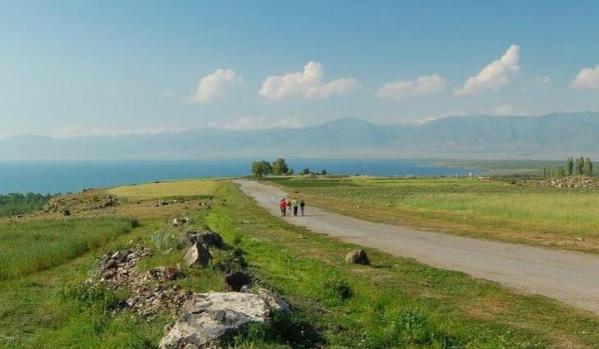 Today, HRI has student chapters operating at UCSB; University of California, Los Angeles (UCLA); and University of California, Berkeley. Their motto is, quite simply, "to connect roads and bridge issues between the people of Armenia and the rest of the world."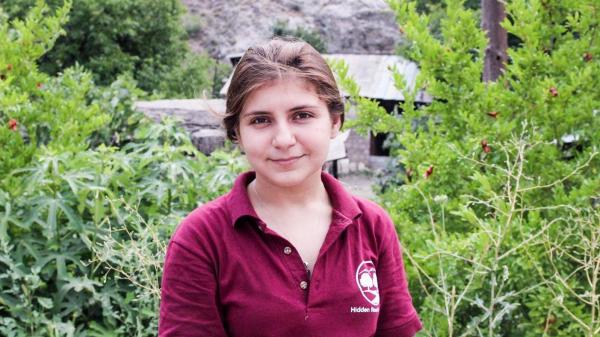 Hasmik Baghdasaryan, a graduate social work student at Columbia University, became involved with HRI during her undergraduate studies at UCSB, where she became the treasurer, and later director, of her local HRI chapter, and currently serves as the Development Project Manager of the organization's executive board.
One student + one dream = one yerkir
We're all familiar with that oft-overused proverb, "Give a man a fish and you feed him for a day; teach a man to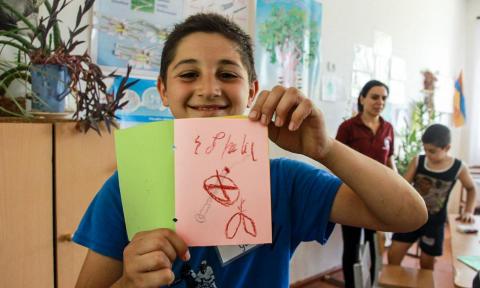 In addition to academic topics, HRI volunteers also instruct on various issues related to health and wellness. In this image from a 2017 summer camp session, a student from the village of Shvanidzor holds up a sign that says չծխել (Do not smoke).
fish and you feed him for a lifetime." In the case of Armenia today, this can mean the difference between handing out cash once or twice a year for charity or playing an integral role in the reinvigoration of a new yet ancient nation. HRI and its members are driven by this philosophy.
After moving to Los Angeles when she was 12 years old, Hasmik returned to Armenia nearly a decade later, in 2013, to visit her grandmother in the village of Tsaghkaber (meaning "Flower Bearer"). Located near the epicenter of the devastating 1988 Spitak Earthquake, Tsaghkaber took a massive beating, with many basic amenities—like a kindergarten, a medical center, a sewer system, and regular access to water—all but eradicated. However, the most shocking difference from Hasmik's childhood, she says, was "a rather eerie lack of men."
Due to Armenia's well-known economic stagnation, most of the abled-bodied men in villages like Tsaghkaber migrate to Russia for most of the year to find work; this leaves women with the burden of the fieldwork, housework, and childrearing, making the absence of a kindergarten more noticeable and more deeply felt.

"After speaking with locals [in Tsaghkaber] and the HRI team, I decided that it would be a good idea to try and do something about it," she continues. Upon returning to the United States, Hasmik applied for—and received—a competitive grant from the Donald A. Strauss Foundation, which gives undergraduates $10,000 to carry out a public service project of their own design.
That summer, Hasmik, her sister Margarita, and friends Astkhik Hakobyan and Indelisa Muro, renovated, furnished, and opened the Tsaghkaber Kindergarten, which today serves seven childcare professionals and 28 children. "The impact it had on the community is bigger than any of us really expected. In addition to giving children a safe place to be during the day and become better prepared for school—as well as making the lives of the village women much easier during the busy months of spring, summer, and fall—the project also really empowered the residents of Tsaghkaber," says Hasmik.
Hasmik cuts the ribbon at the Tsaghkaber kindergarten opening in the summer of 2016.
However, not everyone was pleased with the actions of these enthusiastic volunteers. The village mayor at the time disapproved of the project and stood as a hurdle for its implementation. "Not only did he distance himself from the work, but he also tried to jeopardize the project on more occasions than one—both during the renovation and the entire year after the kindergarten's opening," explains the project manager. But democracy turned its wheels, as the community formed a passionate coalition, who ousted the 15-year mayor in the next election cycle; the new mayor, Hasmik says, is "younger, more passionate, and more interested in the welfare of the community." Thankfully, HRI's second kindergarten construction project, in the village of Jrashen last summer, ran problem-free.
How can you get involved?
Exploring uncharted territories soon becomes the blueprint for future projects. As the Tsaghkaber project proved, capital alone is not enough to implement a successful undertaking. Without quick thinking, problem-solving, and emotional stamina and motivation, no amount of funding could ever achieve progress. However, in the off-season, fundraising remains an important component of HRI's priorities, and Hasmik encourages all who can to donate. "As this kindergarten project really demonstrated, any amount makes a difference."
The multipronged approach to HRI's sustainable aid and development is not limited to construction projects. From the beginning, the mission was to connect isolated villages with the rest of the world virtually, through the Internet. Their first few activities consisted of donating computers and incorporating web literacy classes in summer camps. The project soon rapidly expanded to include a variety of projects.
Reoccurring HRI projects include educational summer camps and scholarships for university students from remote villages in Armenia. "All other projects are decided on during the year, after brainstorming and long discussions. Thus, after the completion of [the Jrashen] kindergarten project, we haven't planned anything new yet," explains Hasmik. In the future, she hopes HRI's services will expand beyond Armenia, to incorporate a wider variety of projects.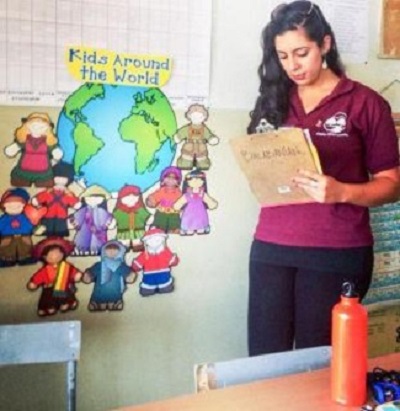 HRI founder, Nanor Balabanian, was a student at UCSB when, upon returning from a trip to the village of Akhpradzor, resolved to empower the next generation of Armenians.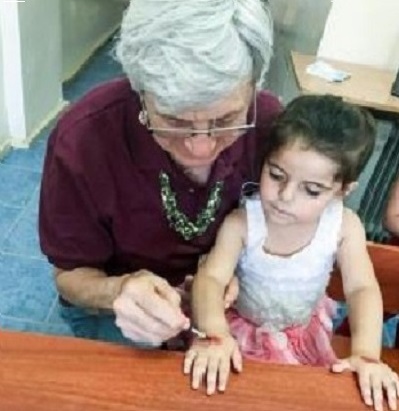 Though HRI was conceived by diasporan students, anyone who is interested can play a role.One need not be a certain age, nationality, gender, or financial ability to make a difference.
For others wishing to start similar initiatives in Armenia, Hasmik offers two suggestions: "Find an organization [that] does similar work and ask for specific advice. And more importantly, work with like-minded and supportive individuals. The unity of the group and our shared vision and passion [at HRI] are what keep us afloat."
As HRI shows, one need not be a certain age, nationality, ethnicity, gender, or financial ability to make a difference. Whether it is a college student in California building a kindergarten in Tsaghkaber or a 12-year-old Boy Scout renovating a school in Akhpradzor, anyone with a vision and resolve can change the situation of our homeland for the better because yerkiruh yerkir a ("the country is a country").
We encourage everyone, regardless of nationality, to join us in our efforts, both in the United States and in Armenia. Over the years, we've had participants from all walks of life: Armenian locals, diasporans from different parts of the world, and, of course, numerous interested and passionate non-Armenians.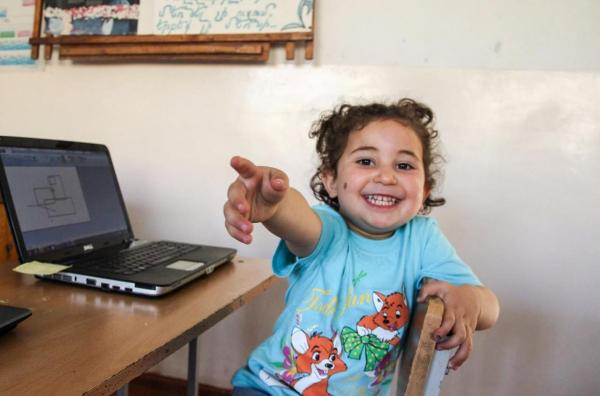 "Hey, you! Volunteer for HRI this summer!"
(Photos: The Hidden Road Initiative Facebook page)