Algorithms for loss: By Alan Semerdjian
April 22, 2022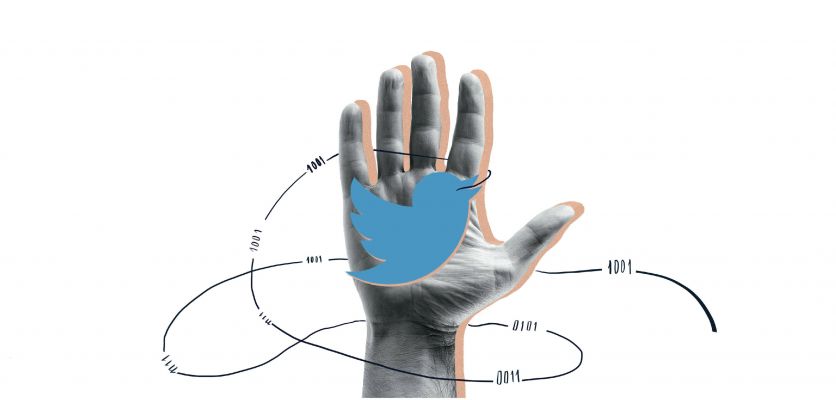 Something extraordinary happened on the day award-winning writer, musician, and educator Alan Semerdjian released a collaboration of poems and sound with guitarist/composer Aram Bajakian—Kim Kardashian tweeted about his project The Serpent and the Crane!
While a lot has happened in the world since then, including the COVID-19 pandemic and the 44-day Artsakh war, Semerdjian went on to write an essay, a meditation about that actual day, April 24th 2020. He generously contributed his compelling story to h-pem because he believes it "should live in the world."
Experimental in form and delivery, the essay is an attempt to tackle broader issues, such as the nature of virality, how to process and share difficult and hard to digest art, the question of Armenian identity, genocide denial—all still relevant and resonant.
Check out Semerdjian's wonderfully intuitive, extremely timely and profound story as it unravels in real time below…
"How dreary to be somebody! / How public, like a frog"
—Emily Dickinson

7:53 a.m.
Although I do have a sense that I'm dreaming, I hardly ever remember my dreams. Instead, I leave sleep with a word or an image that stays, sometimes a feeling or lingering sentiment. The rest never makes it out. The end is just out of reach. The middle is a ghostly, fleeting thing. And the beginning...was there a beginning? Does anyone ever remember the beginning of the dream?
9:07 a.m.
The day Kim Kardashian tweets about us does not begin with a bang but with a whimper. I wake to a text message from a former student. It's your new album, she says. It's April 2020 and the world is still configuring its sudden new quiet, rediscovering listening. It takes a few minutes to process. It's a longshot for sure but not impossible. One of my dear old friends from the golden days of youth who passed on the press release is more than an acquaintance with her, and there is also the plausibility of what seems like an authentic interest in our shared ancestry. But things like this are so abstract and vague and feel like they are worlds away. Celestial objects that don't get noticed until someone with more knowledge tells you to look at the sky at a certain time and you think to yourself, "Well, there it is." But even then it may only be shadow.
10:16 a.m.
The way the flood works is slow, but it finds its way into the cracks. A certain inflection of hurt gets the balm and then another and then the body and mind feel free again, as if there is no fear in the world big enough to take away one's sense of interconnectedness with others. The urge to want to understand it and unpack it comes later. My son, who has never heard her name before, says it out loud like a newfound gift, days after the celebration. He has just turned five. April baby. She's Armenian too, right? My partner fills him in, starts sharing the news. I tell her I'm going to stay upstairs for a bit and check in with school responsibilities, but it's certainly hard to focus in this current. It's all coming in faster now.
11:29 a.m.
When I was younger, my parents used to talk about Cher as if she were a family friend. The idea that one could reach out and connect with her or stop her on the street was so natural to them and did not come with any pretense. The same was true for Andre Agassi (Agassian) and Mike Connors (Krikor Ohanian). Other familiars I would never meet: the man who invented Columbo yogurt and Charles Aznavour, the French Frank Sinatra. As a child and young adult, reaching out to any of these persons felt inauthentic or cheesy in some way, and, like, how would I do it anyway? Send a letter? Ring a doorbell? And my family's affectionate renderings of their proximity to us heightened the discomfort and tension that are already part and parcel of the young, first generation, queerish, hyphenated-American because I was also trying hard to be particularly alternative back then, eschewing anyone or anything popular. These Armenian celebrities were just too mainstream, and I was just too young and too reductionist, still understanding how death can level (pandemic, lightning). I suppose I needed to draw lines in this way. But for my parents, all that mattered was being Armenian. And for a moment, I sort of understand why.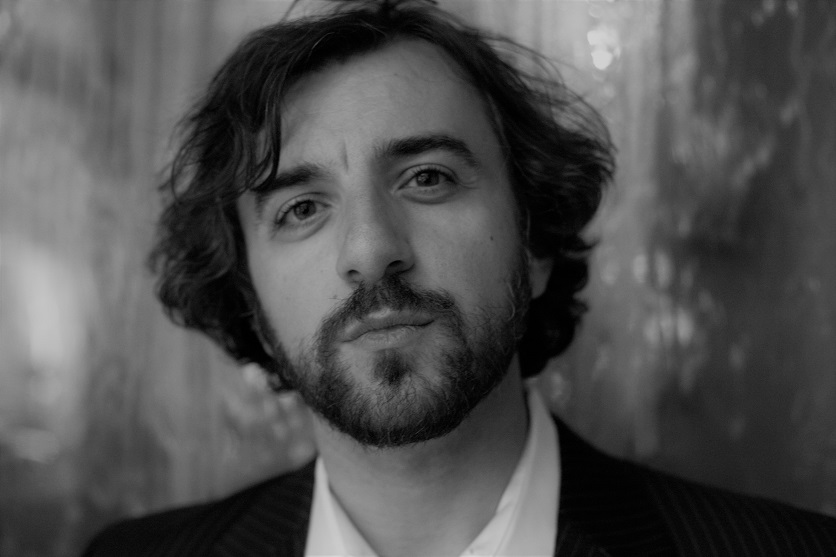 Award-winning writer/musician/educator Alan Semerdjian is the author of In the Architecture of Bone (GenPop Books). Semerdjian's poems and essays have appeared or are forthcoming in several notable print and online publications and anthologies, including The Brooklyn Rail, Adbusters, Frontier Poetry, and Fence. He released a chapbook of poems called An Improvised Device (Lock n Load Press/Gathering of the Tribes) in 2005, a collaboration of poems and sound with guitarist/composer Aram Bajakian titled The Serpent and The Crane in 2020, and a short experimental film made with Bajakian and artist Kevork Mourad, An Armenian Triptych: Retracing Our Steps, in 2021. Semerdjian has performed and read all over North America, and his songs have appeared in television and film and charted on CMJ. He currently teaches at Herricks High School in New Hyde Park, N.Y.
12:00 p.m.
I'm hearing things like how much she gets paid for making a tweet and how many followers she has and don't check the comments while members of coronavirus task forces near and far hold press briefings trying to spin and jostle and wrestle truth to the ground in ways we've grown too accustomed to seeing. Then I'm reviewing lesson plans for the Fool's prophecy in King Lear, People magazine, released and unreleased bodycam footage. The brave night that we will all meet—when everything is turned upside down and on its head—seems to be the beginning of wisdom. Must we lose it all in order to finally understand? Antiquated trope, here are your new legs. The fragile, old man born anew sings "supper i' th' morning," serves the lesson. What did we once know and how did we know it? What kind of box is this that I've found myself in? And what kind of boxes have I made for others? I'll go to bed at noon, too.
1:43 p.m.
We had a feeling that the work might resonate for some folks—educational orgs, journals, academics, artists, enthusiasts of new experimental traditions of free jazz and spoken word, that small and integral circle of friends and fans that every maker sees as the world. The torchbearers. But we were not expecting an album of poems read aloud set to mostly extemporaneous guitar compositions focusing on the Armenian Genocide and its century-long denial by the Turkish government and the tentacles of that act to be blasted out into the social media world by one of its most popular users. My friends write me. How amazing is this, they ask, rhetorically, and (mostly) unironically. All these years of making music, writing poems, teaching. You deserve this. The recognition. I track the plays, wade in the traffic every half hour or so, and while there is this massive wave, the tracks are mostly unfinished by listeners, barely started in many cases. In a few months, I will see the final tallies and think about the what ifs. What if we condensed the whole project into some kind of whimsical and innocuous GIF or meme? How would that have affected the analytics? Would the tens of millions actually finish reading the caption, sit through second and third spins, share it with others in a family thread? Would the algorithm, that stealthy rascal thieving everything we thought we knew, hold its smile for the camera a bit longer?
2:58 p.m.
When my collaborator (guitarist/composer Aram Bajakian) and I made The Serpent and the Crane, we wanted to honor our ancestors in a way that made sense to us and was unique to our respective aesthetics and particular sensibilities. We collected poems that directly or indirectly took on the conversation around Armenian Genocide awareness and recognition written by Armenian authors including many of my own, and we created a soundtrack for the movie that conversation was making in our imagination. One of my best friends, Mike Bloom, mixed it in LA, and other close artist friends—designer Steve Altan, photographer Khach Turabian, and international visual artist Kevork Mourad—gave the project a face. It was truly a family affair and a deeply immersive labor of mostly love and two grants from Armenian cultural arts organizations. Years ago, when completing my MFA at Goddard College, I remember processing some idea about diving inwards as a way to create more accessibility. Building with what's around you, the questions that plague you, and the instincts that define you. Though it feels contradictory, mining the personal somehow increases reach. What's more idiosyncratic and unique to its makers than the Beatles' haphazard arrangements and quirky songwriting, which also happen to be the most listened to recordings in modern history? Might the same be true for a collection of dense, sad, weighty and highly personal poems that can feel overly abstract for folks who presumably don't read and sit with this kind of stuff regularly? And what if it's set to music that is artful and compelling but might be difficult to digest for some listeners? Are there limits to this diving inwards? How specific does one go before the articulation of trauma and loss become too much, unbearable?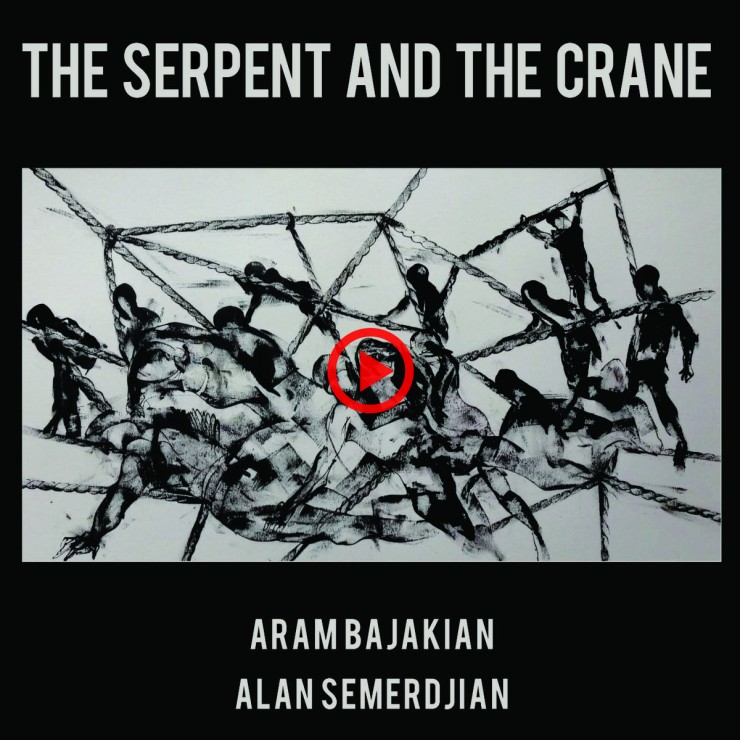 3:11 p.m.
At this point in the day, I'm thinking of a philosophical thought experiment. It goes like this. If Kim Kardashian tweets about your project and you are not on Twitter, does it make a sound?
4:45 p.m.
We chose today, April the 24th 2020, for the release—the day after Shakespeare's birthday, the end of poetry month, and the day set aside for the annual global commemorations of the Armenian Genocide. 1915's April 24th was the night the Armenian intellectuals, community leaders, poets, and artists were rounded up and killed in Constantinople on orders from the Young Turk regime. It was the pistol shot that set off the deportations and relocations, euphemisms for executions. 2020's April 24th comes with other kinds of cover-ups and looking away—missteps with the handling of a global pandemic here, aggravations at the Armenian-Azerbaijan border there—that we will realize and feel deeply later. It comes with so much new and senseless loss making its way across the globe like a silent and demented invisible army of hollow men. A Daniel Varoujan poem, which appears on our album, puts it this way: "The wings of the Armenian crane / are tired of traveling." Outside my classroom door hangs a quote from Palestinian-American poet Suheir Hammad. "Do something. Start by saying something," the placard reminds me.
5:54 p.m.
As the evening rolls in, my mother mentions that I should tell Kim about my grandfather, Simon Samsonian. He was an orphan in the Armenian Genocide who developed an affinity and, later, proficiency for art and painting. This led to him becoming a notable artist in Cairo during the 1950s and 60s. I grew up with my grandfather in Woodside, Queens and then later on Long Island, smelled the oils on his palette when I came home from school. As I grew up, I wrote him into my poems, memorized the imagined details of a trauma he almost never spoke about. How his sister disappeared after urging him onto a line of other young children, soldiers with secrets, this business of the empty pews behind him when he married one of his art school students. Before Twitter, my grandfather and I used to sit together and discuss Dvorak and Picasso and subways and french fries. He used to explain to me which animal would win in a fight to the death while we read Safari Cards. Would it be the snake or lion? He knew about these kinds of wild things. He raced trains at the orphanage. My mom says invite her over for manti. Tantig Anahid knows someone who makes the most delicious ones. Show her some of his artwork. She might want one of his paintings. She's not wrong; his paintings are beautiful and beloved by those who own them all over the world. But still.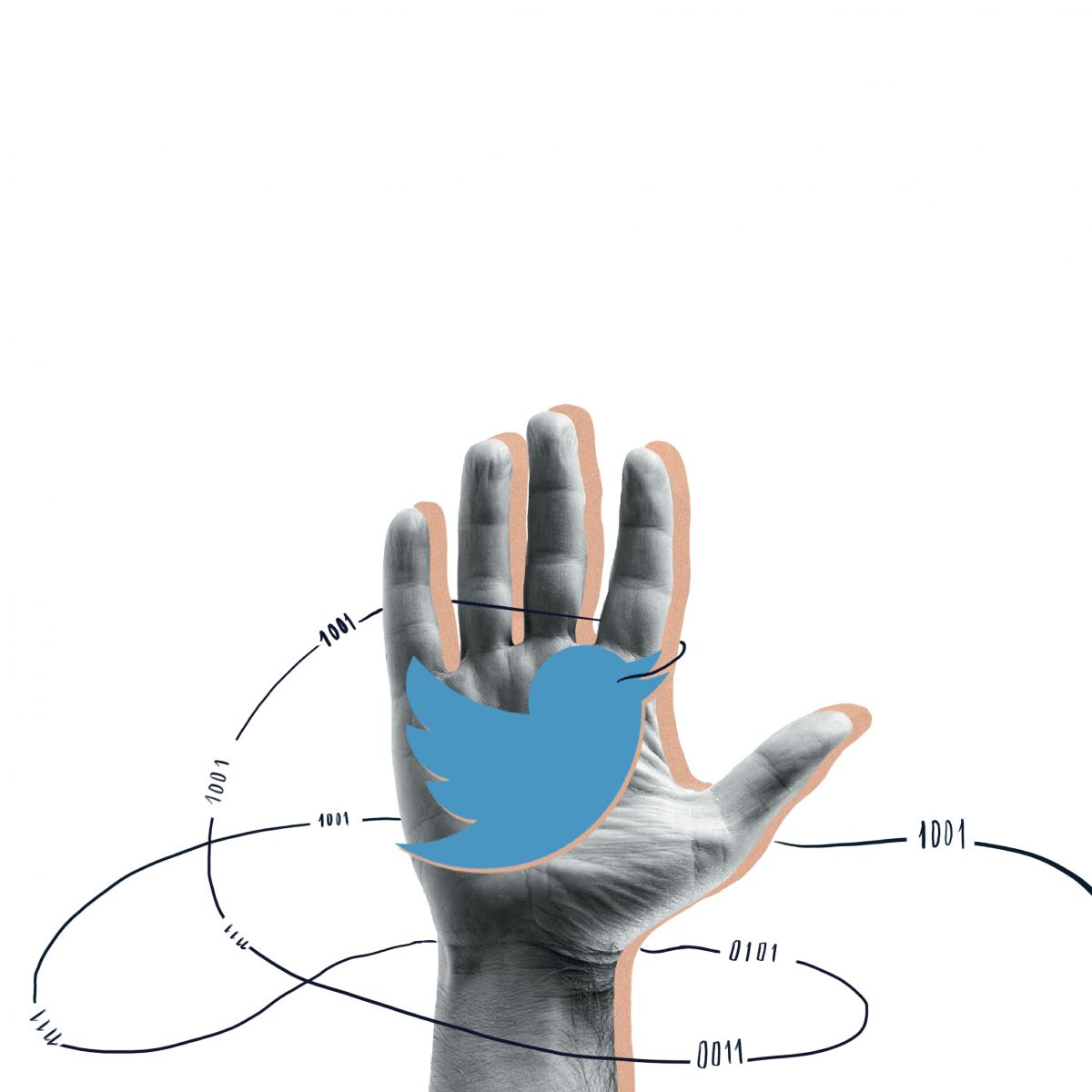 Graphic courtesy of Nooneh Khoodaverdyan
6:30 p.m.
It's Stephen Colbert in the image and the caption says fake news (20 likes). The user flashes 39 Azerbaijan flags and 39 more Turkish flags in an alternating pattern that resembles a gun one might find in a Commodore 64 game (19 likes). Turkey always says "Let's open our archives and let historians study the allegations," but Armania [sic] and its allies try to take advantage of such unfounded allegations. Aren't you sick and tired of telling lies (7 comments, 7 retweets, 306 likes). Becuz she doesn' have enough educate (no likes). Your body is beautiful but the brain is not developed (1 like). I love you Turkiye (3 likes). I am not going to learn history from a pornstar thanks (no replies). Pictures of Erdogan, lists of Turks killed, more flags, GIFs of laughing children, memes involving proverbs, and then this: Nah, I almost didn't graduate high school because of him (2 likes).
7:46 p.m.
You know, you have to make a Twitter page for this, my friend Greg says on the phone. It's kind of crazy that you don't have one, but if there ever were a time for someone like you to have an account, it's now. Eventually, Dave gets involved and explains how to pin a tweet, and then I'm looking for the right profile pic. I consider using the one I have for Facebook. I've always believed that one social media account was more than enough. Two or three always sounded like more work than I could ever handle. How do you navigate and manage multiple machines of this sort responsibly and authentically? But begrudgingly, cautiously, I do the deed. And with my new Twitter page the first thing I do is thank Kim Kardashian.
9:20 p.m.
You never know who is reading in the now. I will begin to discuss this notion during workshops and talks with student writers with a more informed certainty in the future. I will ask them to explore whatever is fiercely urgent for them in their present, in their now—as Martin Luther King Jr. noted in that famous speech years ago—and to put that out into the world. There will be the refrain of war in Artsakh spurred by authoritarian regimes afraid of newly planted seedlings of democracy who put a new face on old hate at the end of 2020. An American president will think about recognizing the Armenian Genocide and then will be the first to do so in 2021 for the 106th international commemoration. And then he will let us all down by continuing military support for an authoritarian, corrupt regime who sparked the war. Now. When the machine that galvanizes against truth is fired up again and well-oiled. Now, as the frenzy over misinformation is a cloud over our lives and every April still. Now as we enter the third month of the 2022 Russian invasion of Ukraine and are pushed through its funnel. Now is a great time, again, to deliver something real, however painful and strange and alienating that act may feel. Fold it in half and then shape the wings and cast it off some balcony to watch it fly into the hands of others you never dreamt would receive it.
10:18 p.m.
I often think about the extent to which Kim read the poems. My sense is that she skimmed them or watched the evocative renderings Kevork made in his short video for "Grandchildren of Genocide," but did she dive into the waters and swim in them? Did she read Peter Balakian's lines about how the haunting followed his grandparents to Jersey? Did she read Diana Der Hovanessian's words about the imagined origins of Armenian obsidian or Siamanto's laments or Varoujan's ode to the dying bird? Does it matter? Maybe the idea is that she knows she serves as this great conduit to a world not necessarily of academics and scholars and those who understand all that's wrong with history but rather continents of deniers—folks who don't believe there is a truth, who stay on the surface of the water because they're afraid of what's below. And if fear truly is at play here for them, then I can understand it because who isn't afraid of something in this life? Maybe that's who this album is for after all. For those of us who are afraid and for those of us who are trying to make sense of something incomprehensible. Here. Here is some wildly imaginative music. And it's hard to hear. And the poems. The poems will be too thick, too sad, and too weighty and at times stubbornly abstract—why must we add something more difficult in an already difficult world? But maybe, just maybe, if the heart can bear the weight, it may open a bit...and just enough for some light to seep in.
11:53 p.m.
It's late in the evening of the day Kim Kardashian shared our work with the world on social media, and I have twelve followers. Setting up an account on Twitter after the world's most popular user tweets about you is not unlike showing up at the Halloween party in full garb after the guests have left and the hosts have called it a night. Or maybe it's more like the subway ride home. Whatever illumination that had accompanied the dress-up is now fading ember. Close your eyes, sweet marauder. There's nothing left to see here anyway. Little Bo Peep is asleep on the shoulder of what may have been a muppet or partial yeti. You shine, adjust a lapel, check your makeup on your phone. But it's super late. Here's your stop. Someone raises a toy gun as you exit. Bang, the flag says.
"The Serpent and the Crane" is available for free download, though donations are encouraged. Check it out here!

To follow Semerdjian, here are his social media accounts (including Twitter!): Facebook, Instagram, and Twitter.
Video
Grandchildren of Genocide, 2020

by kevork Mourad
?>

Grandchildren of Genocide, 2020