For those who need it: A brief introduction to Deradoorian
September 03, 2020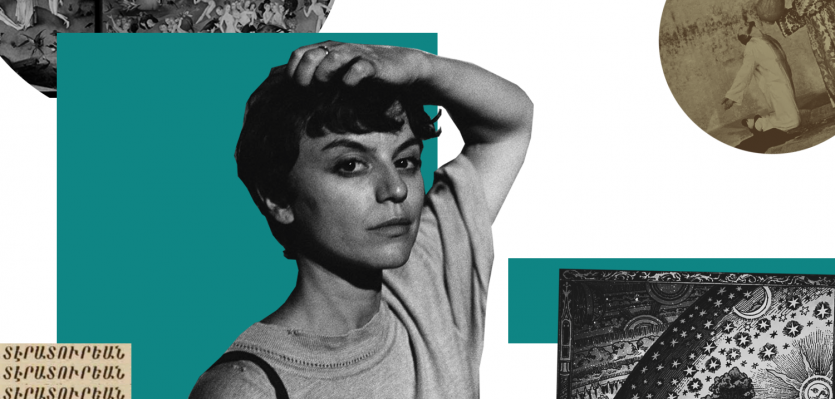 In 2014, when Martin Scorsese introduced a digitally enhanced version of Sergei Parajanov's "The Color of Pomegranates" in Toronto, he prompted the audience that they would be participating in a screen experience "pretty much unlike anything in cinema history," as articulated by The Guardian later that year. This description may be more than a fair introduction to the musical catalog of Angel Deradoorian.
Angel Deradoorian was born in Sacramento, Calif., but has lived in both New York City and Los Angeles between touring and recording sessions that have taken her all over the world. Although she is best known for her work with the formidably eclectic indie rock band The Dirty Projectors and other notable appearances with music royalty from experimenters like Avey Tare and Bjork to Brandon Flowers, The Roots, and even the iconic U2, her relatively recent solo material seems to be her most adventurous and most resonant work.
Angel's voice is front and center in both the full-length "The Expanding Flower Planet" (Anticon, 2015) and the mini-album "Eternal Recurrence" (Anticon, 2017), though the latter trades the syncopated otherworldly orchestrations and meditative grooves for more ambient and less-structured sounds. In 2019 and earlier this year, a trio of mostly instrumental, trippy, synth-based trance-like collections ("Disembodied Improvisations, Vol. 1," "Cosmic Garden EP," and "Deradoorian + Ghadry - Live in Brooklyn 8 August 2019") were self-released and can be found (along with the rest of her solo music) at her Bandcamp page. These are intentional and refreshing explorations of an artist unafraid to experiment and take chances. She is set to release "Find the Sun" (ANTI-, 2020) and begin touring again, though the disappearance of live music at actual music venues because of the global pandemic has most assuredly brought about a change of plans and a recent focus on a pure and engaged commitment to activism and social justice issues in her social media feeds and, more importantly, in her person.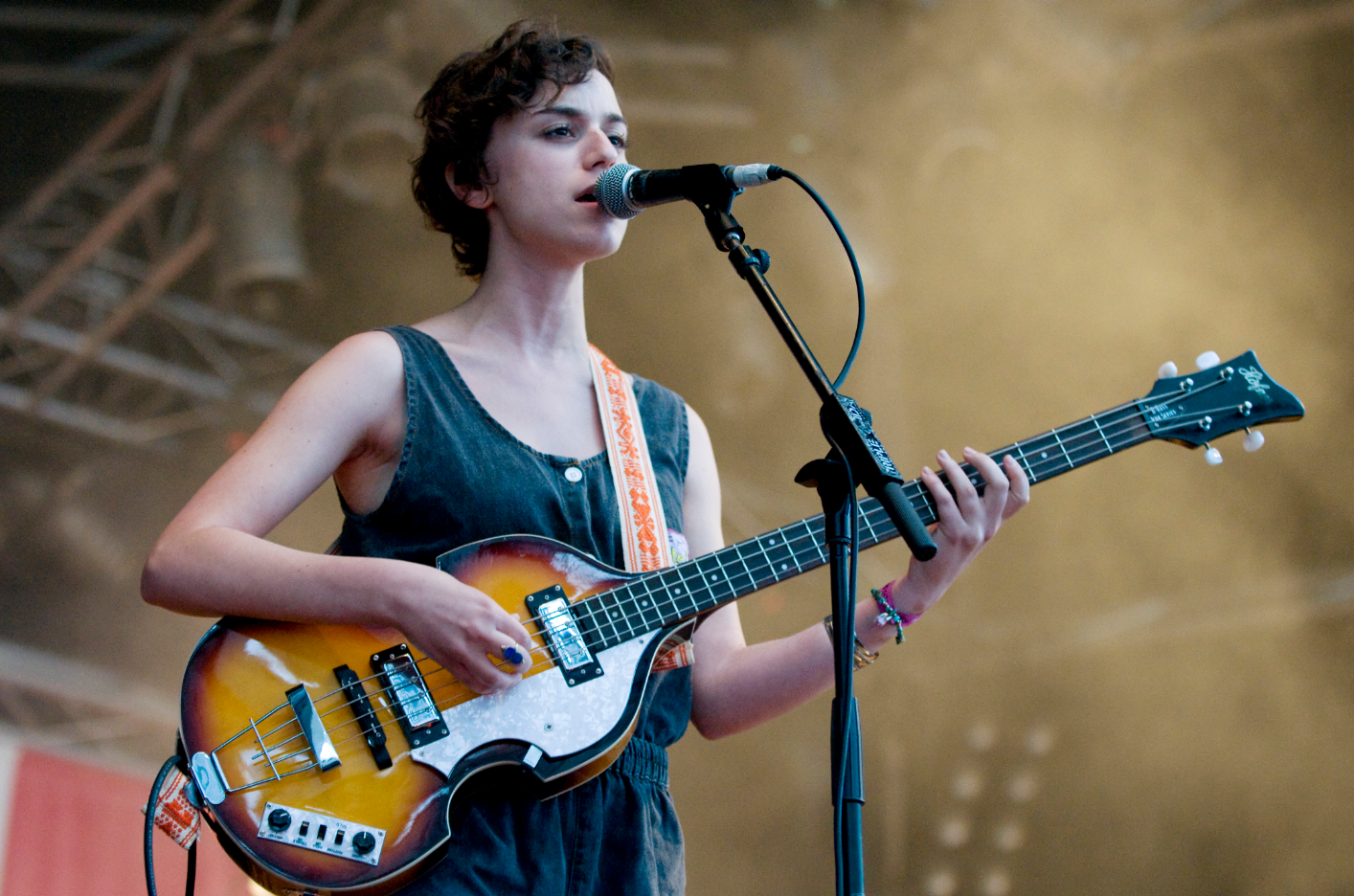 Angel Deradoorian performing with Dirty Projectors in 2008 (Photo: LivePict/Wikimeida Commons)

What we've heard from the upcoming album feels invigorated and full of Deradoorian's signature inventive alternative sound. The songs are charged with what seems like a hunger for spiritual awakening or, at the very least, a transcendent unraveling. There are lyrical explorations of personal self-discovery in mantra-like studies and a wide compositional palette. In tracks like "Monk's Robes" and "It Was Me," it appears Angel has come back from a significant and meaningful diving inwards with newfound wisdom, though the work is anything but pedantic. It's lush, but not too precious; complex but not interested in being too clever. It's just the right kind of temple, in which to pray for those of us who can do without the dogma and are looking for an organic and more real study; bold and filled with heart.

Many have written about Angel's "ethereal" vocals, but I find something sublimely gritty and earthy in her singing. She is both precise and primal; heavenly and guttural. This is her power and paradox and, I think, what makes her so memorable. In a world where artists are polarized and find themselves catering to an evolving industry's cryptic needs and aesthetics, Angel blows up compartmentalization and forges her own path ahead.
I asked her about these ideas and more in a recent conversation. Her responses offer a brief glimpse into an inimitable artist.
***
Alan Semerdjian: I see you as an incredibly "free" artist who is interested, above all, in being true to the self. What does freedom mean to you in your art-making process?
Angel Deradoorian: Freedom to me is not just in the art-making process. I apply my philosophies of freedom to all aspects of my life which I believe informs the way I make art. My philosophy of freedom entails examining and liberating myself from my attachments to whatever I feel impedes my growth in life. That's as close as I will get to freedom in the physical body. A lot of my music revolves around this personal philosophy.
A.S.: Your father is Armenian. Can you describe your relationship with your "Armenian-ness" and the extent to which it informs your work?
A.D.: I feel like Armenian fans helped inform my "Armenian-ness" in my work. Naming my solo project "Deradoorian" came with much more weight than I expected within the Armenian community. Having the support of Armenians in my musical life helped me connect more deeply to my heritage. Something that was quite literally taken away from me. It's made me look at my family history and help me to find my identity as an Armenian in America. Traditional Armenian folk music also has an influence in my sonic choices. I listen to a lot of that music.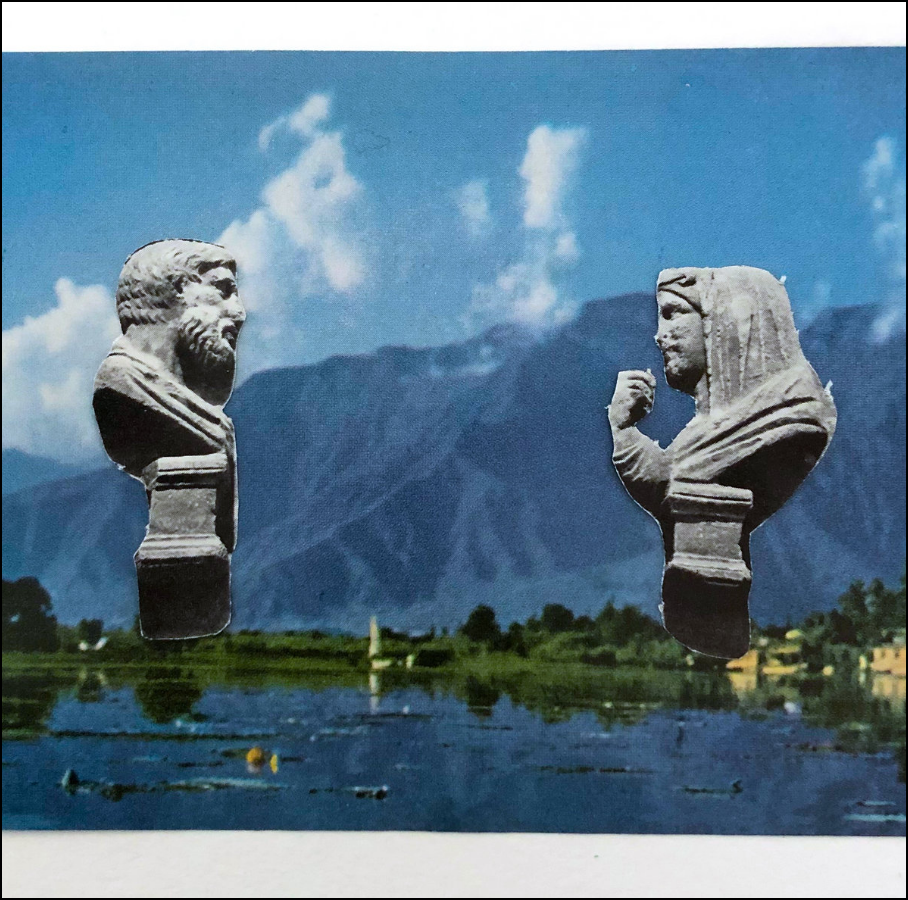 "Deradoorian + Ghadry - Live in Brooklyn 8 August 2019" is a live duo performance at Union Pool in Brooklyn, NY on 8 August 2019. Angel Deradoorian and Samer Ghadry on voice/flute and gongs, respectively. (Image: deradoorian.bandcamp.com)
A.S.:
What are your biggest non-musical influences and why do these come to mind?
A.D.:
Probably Western Esotericism, Indian Astrology. Artists:
Hieronymus Bosch
,
Egon Schiele
,
Leonora Carrington
. Some filmmakers:
Parajanov
,
Tarkovsky
,
Jodorowsky
. I love the art and cultures of East Asia.
I'd say I'm practically influenced or inspired by everything I come into contact with. As long as it stokes my imagination, I can find something there. But the aforementioned influences all share a mystical aspect, a peek into invisible worlds. The invisible worlds are what I try to connect with daily so I can stay in touch with the grand matrix of existence. And to not forget that everything and everyone around me is part of that.
A.S.:
What thing that you created or did in your career thus far resonates most for you?
A.D.:
It's hard to say. My feelings about what I make fluctuate. I'm usually most interested in whatever I'm thinking about, creatively. I don't even think I've yet achieved a body of music that really reflects exactly what I am capable of imagining. So, I just keep trying to make and record in my life just to have some kind of archived body of work to look back on and share. More so, I'm interested in what resonates with others and why. People find something so different in what I make than what I feel sometimes.
A.S.:
What do you want to create or do as an artist that you haven't done yet?
A.D.:
Films, dance pieces, scores, orchestral compositions. A whole lot!
Check out Deradoorian's "Live Indoor Concert" series in our video section below!
Video
"Deradoorian Live Indoor Concert #1"

(Video: Deradoorian YouTube channel)

"Deradoorian Live Indoor Concert #2"

(Video: Deradoorian YouTube channel)

"Deradoorian Live Indoor Concert #3"

(Video: Deradoorian YouTube channel)
?>

"Deradoorian Live Indoor Concert #1"

?>

"Deradoorian Live Indoor Concert #2"

?>

"Deradoorian Live Indoor Concert #3"