When the aberrant come out to play: A chat with Lebanese-Armenian musician Gurumiran
September 23, 2019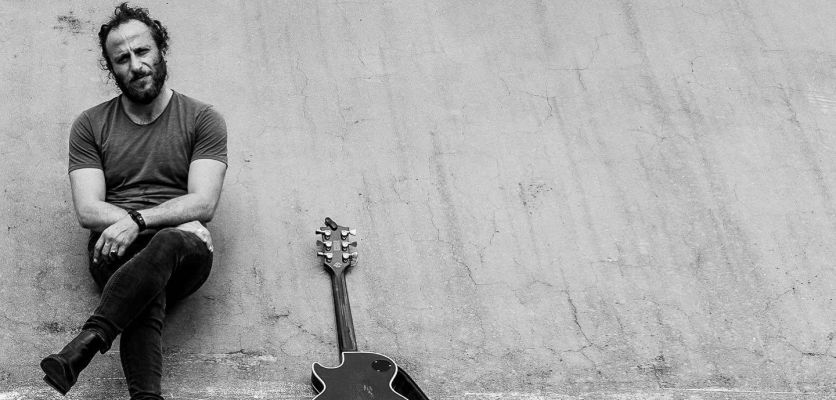 Long before mainstream publications like GQ and Bandcamp were making hipsteresque lists like "Ten Artists Redefining the Sound of the Middle East" or "Five Middle Eastern musicians to stream right now," Miran Gurunian was quietly tearing up the underground Middle Eastern rock scene. From his early days as co-founder and guitarist of the pioneering rock band, Blend, to his current solo career as Gurumiran, this Lebanese-Armenian rocker has been pushing the envelope at every corner.
"The only constant in life is change," reflects Miran Gurunian, or Gurumiran, as he's known professionally. His words pack a punch when you read between the lines. Though a seasoned musician for decades, Gurunian released his debut solo record just four years ago. Called "Aberrance," the album is a reflection on the experiences that led to his time away from music. The hiatus was rejuvenating, proving that, sometimes, stepping away from our passions can be the remedy to truly (re)connecting with them.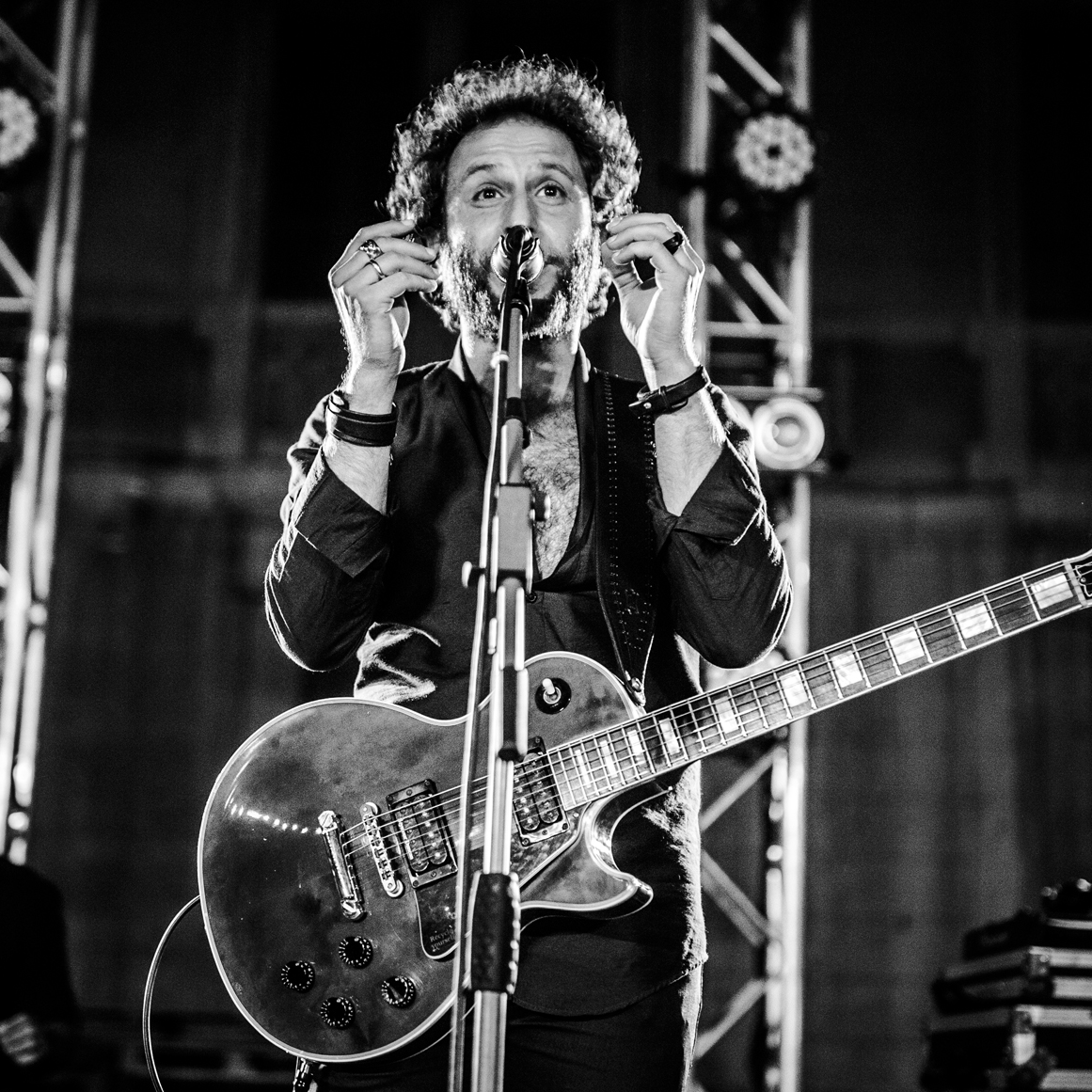 The performer, in action. (Photo: Scene Noise)

Today, Gurumiran performs an eclectic repertoire that seamlessly fuses the sounds of his landscape, the hits of his generation, and the tunes of his ancestors. The result is a sonic mélange that can only be described as "the sound(s) of feelings." In November, he will travel stateside to perform two concerts in NYC. But before jetting off, he gave us the inside scoop on his sound, his stage name, his band days, and the artists who inspire his soul. Read our discussion with the aberrant musician, then enjoy the sweet, electrical sounds of his feelings.

Music is what feelings sound like
Lilly Torosyan: You describe your sound as a blend of "world music, jazz, electro, and rock, in English, Armenian, and Lebanese (Arabic) lyrics." Time and again, you've been asked how you would classify your music, and each time, the description is different. Some say that music is a reflection of what feelings sound like. So, I'll shift gears and ask instead, how would you describe your "feelings" when creating music?
Gurumiran: I'm not an expert in labels and genres, especially nowadays. Regardless, I find myself obliged frequently to describe my music. I'm glad you mentioned "describing" feelings.
I believe the essence for a musician is always the same, channeling ideas and feelings to roll them out as music – regardless of genres. Personally, I'm on musical journeys, constantly changing, recycling, or reinventing myself.
- Gurumiran
Eventually, life, love, the people I meet, and the experiences (sometimes tragic; other times, fortunate) shape the sounds I use to describe my feelings. The songs and the ideas they carry within require specific sounds that I try to respect and emulate. Sometimes, it's a dancefloor vibe; other times, a lullaby. More importantly, they're rarely identical, which keeps it very exciting for me to explore different possibilities.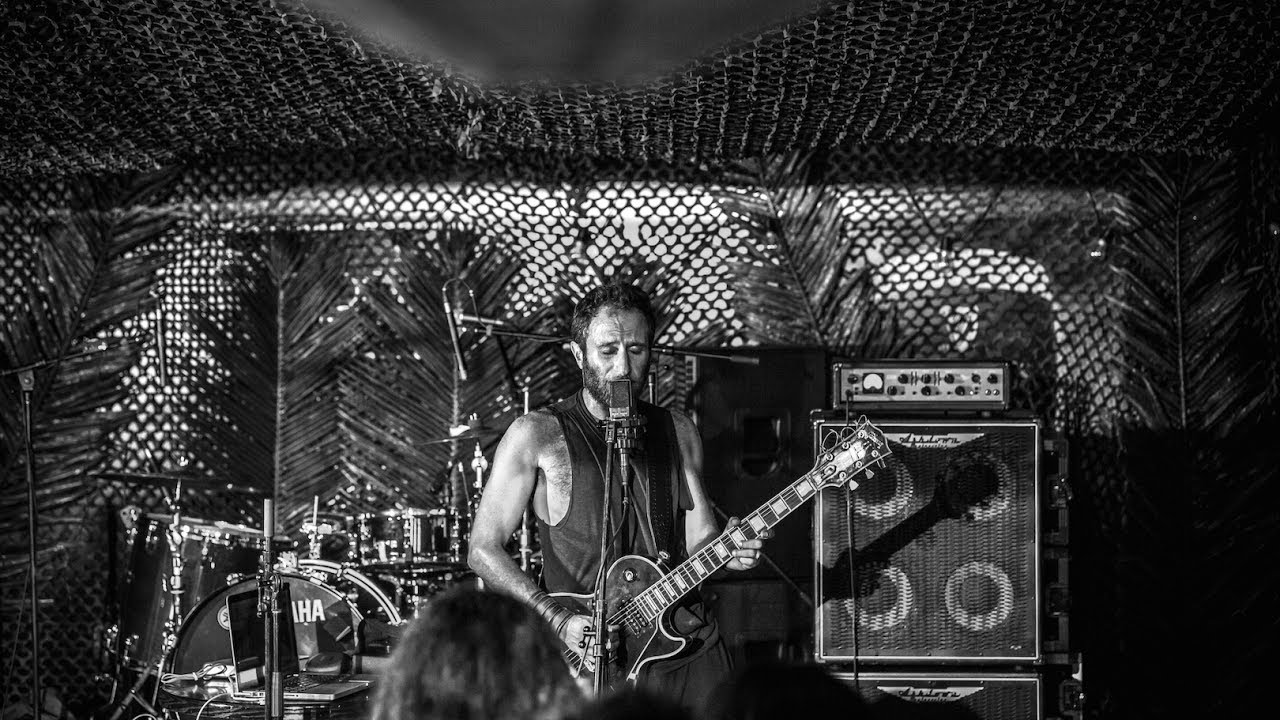 On his stage name: "In ninth grade, a (quite sarcastic) teacher, Andre Gedeon, had a knack for nicknames. Mine was Guru (derived from my last name). As pleasant as that sounded, it used to bother me because of his French accent—it sounded funny, in a weird way. Years later, Philip Tohme—a music producer/engineer I worked with on many projects, including Blend—along with Tania Saleh and Eileen Khatchadourian revived the Guru nickname. When I decided to release my first solo project in 2015, it was a natural 'name' to finally embrace."
L.T.:
On h-pem, we have a
feature
that highlights various modern remakes of traditional Armenian folk songs. Your cover of
"Hingala"
is unlike any other rendition I have heard. (Shout out to the director of h-pem's
promo video
, Sandra Arslanian, whose vocals feature in the song!) What's cool is that your video also shows the Armenian lyrics with an English translation. In the
documentary
chronicling your first visit to Armenia, you describe the staggeringly positive feedback the song received. Why do you think this genre resonates with today's young Armenians?
G.:
I'm not sure if it's the genre, per se. Sometimes, when the idea and the music are so impactful, they resonate universally, regardless of genre or language. When I perform
"Hingala,"
it resonates with Armenians, as well as with every other audience worldwide. Recently, a member of the audience came up to me after a concert and described how he was in full tears during
"Hingala,"
despite the fact that he didn't quite understand the lyrics. It was overwhelming.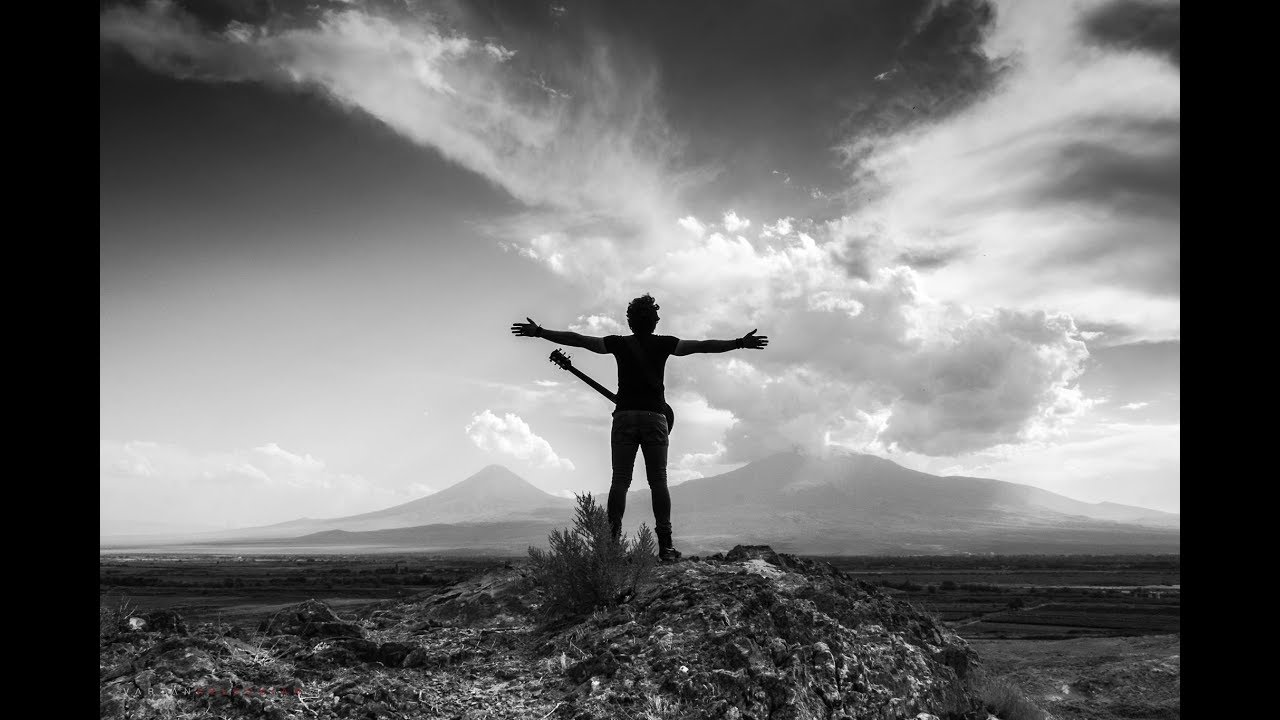 A still from "Gurumiran to Yerevan," a short documentary film that chronicles Gurumiran's first visit and "musical pilgrimage" to Armenia.
L.T.:
You are known for collaborating with other artists—and not just musicians, but also music video directors, to whom you give complete artistic freedom to create the visuals to your sounds. What are some of your most memorable, soul-charging collaborations?
G.:
Almost every audiovisual collaboration I did was memorable, from the music video of
"Home"
(shot by Vitor Hirtsch in the bathroom of a hotel room in Manhattan), to the sleepless nights in Armenia and the Yerevan Republic Square concert for the
"Gurumiran to Yerevan"
documentary (shot by Taymour Boulos). My collaborations with Kurdish-Syrian saz player,
Ari Jan
, for the Goethe-Institut in Beirut and with Armenian duduk prodigy,
Arsen Petrosyan
, were also very enriching musical experiences.
But I think the most intense was the first music video,
"Waterfall,"
off of my debut album,
"Aberrance."
The video was conceived and directed by Fadi Kassem. We had a whole day of shooting booked, but he got some kind of poisoning around 8 a.m. Despite the nausea and vomiting, he continued to shoot for almost 24 hours straight. Cancelling the session meant going to the unknown, given our schedules, budgets, crew availability, etc. Fadi says it's one of the most beautiful films he directed and shot!
I'm looking forward to collaborating with the musicians I'll be performing with in NYC in November:
Delaney Stockli
(violin),
Colleen Clark
(drums),
Kuriko Tsugawa
(double bass), and
Nezih Antakli
(percussions). They're all very interesting musicians who come from different parts of the world (Germany, Japan, Egypt, and Turkey) and have a unique way with their instruments. It's very exciting.
As for fantasizing, I would've loved to have done something with (the late American jazz drummer)
Idris Muhammad
.


L.T.: It's safe to say that your artistic path and style have been anything but conventional. From your guitar-strumming days on Blend to your genre-defying tunes as Gurumiran, do you see yourself as a trailblazer for other artists?

G.: It's essential to be able to inspire and provide others with the possibility of a dream or two. Music, in general, and playing guitar, in particular, changed my life and gave me the tools to express myself in alternative ways.
Born and raised in Beirut during the Civil War, picking up the guitar instead of a machine gun kept me off the streets and alive, hidden in my bedroom, listening to music, practicing my guitar, and emulating my idols. Naturally, I'm always happy to, in return, inspire others to take on music, to find their own voice, and to innovate. It's a beautiful way to communicate and to spread love.

Blend was a surprising turning point on the regional music scene for many reasons. Catching the ears of, and being signed by, a major label (EMI) made it possible for other (younger) artists to believe in possibilities. Back in 2000, Blend was producing a relatively new and fresh texture of sounds in the region, fusing electronica, rock, oriental percussions, violins, and buzuq, which became a staple for some of the acts that came after. However, what was most interesting to me was the fact that we were a bunch of AUB (American Universiry of Beirut) students with Lebanese, Armenian, and Palestinian backgrounds, born and raised in war-torn Beirut, having serious issues with respect to identity and belonging, and questioning the lie of a pseudo-peace that was imposed during the late '80s early '90s. Eventually, the latter proved to be too fragile to sustain for too long.
I'm not sure if I can give advice to other artists, but I've noticed that the more I was sincere, the easier the music flowed.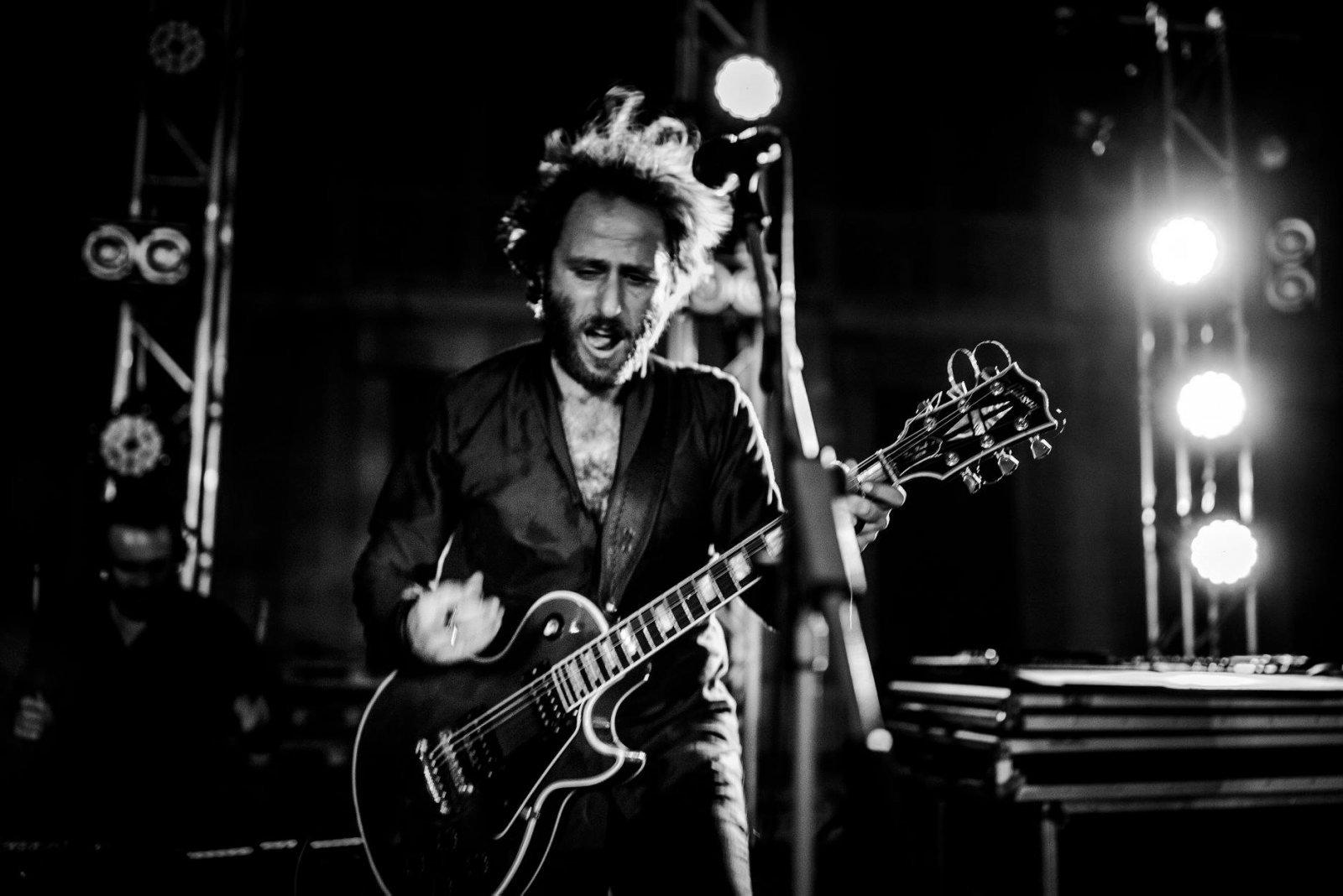 Gurumiran performing at the Goethe-Institut in Beirut, Lebanon.
L.T.:
You're currently on a world tour, and will soon be visiting the United States to perform in NYC. One of your concerts will be a fundraiser for refugee children. Please tell us about this concert, and how and why you got involved.
G.:
INARA
is an NGO that helps war-wounded children and are very active in supporting Syrian and Palestinian children in Lebanon. It's a natural collaboration between us. As a descendant of an Armenian family who survived the genocide and found refuge in Beirut, I'm an artist who witnessed the Lebanese wars firsthand. Dislocation and the traumatizing effects of war on victims, as well as survivors, are imminent issues we collectively need to address and resolve, in order to offer children the real possibility of dreaming. Consequently, performing to raise funds to treat these children is a way to ensure they survive and dream of better days.


Gurumiran will be performing two nights in NYC: the Rockwood Music Hall in Brooklyn on Nov. 20 and the Chelsea Music Hall on Nov. 23. For more information, visit his website at gurumiran.com.
All photos are courtesy of Vartan Kelechian.
Video
"Gurumiran to Yerevan"

(Video: Miran Gurunian YouTube page)

"Home" by Gurumiran

(Video: Miran Gurunian YouTube page)

"She is" by Gurumiran

(Video: Miran Gurunian YouTube page)

"Sweet Lord" by Gurumiran (Live at Sofar Beirut)

(Video: Sofar Sounds)

"Man Who Sold Eldunya" (Videos In Our Studios)

(Video: Light FM Lebanon)
?>

"Gurumiran to Yerevan"

?>

"Home" by Gurumiran

?>

"She is" by Gurumiran

?>

"Sweet Lord" by Gurumiran (Live at Sofar Beirut)

?>

"Man Who Sold Eldunya" (Videos In Our Studios)