ANCA x h-pem | My Armenia: Creating a brighter future
September 02, 2018
Thousands flocked to the Smithsonian Folklife Festival this year to take in all that Armenian art and culture has to offer. However, not many were aware that the Smithsonian Institution itself has been involved in boosting Armenia's tourism for many years before the festival. Armenian National Committee of America (ANCA) intern, Antranig Kechejian, spoke with a representative of this amazing project and shared some thoughts of his own.
My Armenia, your Armenia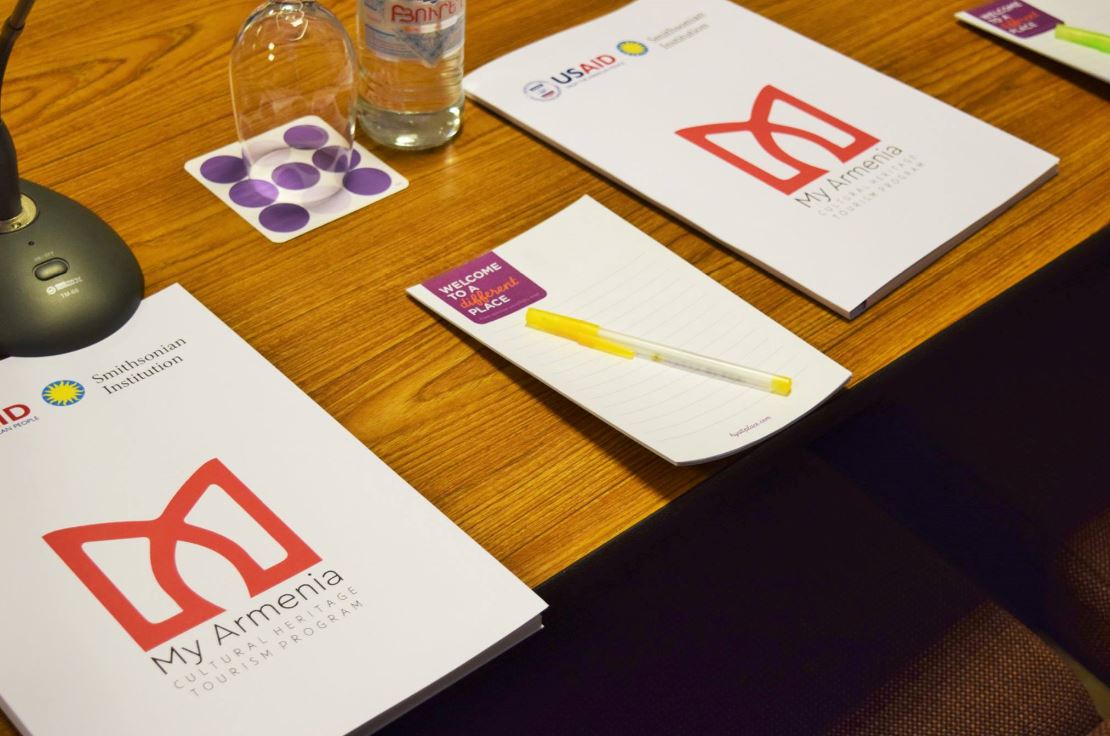 The Smithsonian-initiated project, My Armenia: Cultural Heritage and Tourism Program, aims to increase tourism in Armenia through community engagement, cultural preservation, and economic sustainability.
The Smithsonian Folklife Festival's impact on Armenia is sure to last long after the last tent is packed up. During the festival, I had the pleasure of speaking with Simon Jones of the My Armenia project. Simon is a proud employee of the Smithsonian, who has dedicated the past few years of his life to enabling tourism in Armenia. My Armenia draws upon "community-based research and engagement tools developed by Smithsonian Folklife Festival curators" and "aims to deepen our understanding of the country's living traditions and heritage sites." The Smithsonian hopes that strengthening the capacity and offerings of local museums, archaeological sites, artisans, and more will support Armenia's cultural heritage by making these important elements more economically sustainable.

To Simon, the best part about working on this project is the people that he gets to help by facilitating more tourism in Armenia. It is no secret that more tourism is great for a country's economy, and Armenian entrepreneurs will certainly benefit from an influx of new visitors. This element of economic growth is especially empowering, given that the new administration in Armenia seems to be far less corrupt than the previous regime. Simon's work, and the work of his team, may be the foundation for a more prosperous Armenia, but how exactly does My Armenia work?

My Armenia conveys the excitement of Armenia with the world by using a dynamic, long term strategy. Using a variety of electronic and print platforms, My Armenia shares stories about Armenia's culture, history, and art. Simon explained that some of the digital archives include high-resolution images of famous locations, such as the Areni-1 cave and Tatev Monastery, which people can view through a virtual lens. He was also kind enough to provide me with a physical stack of images that My Armenia uses to promote Armenia. I was amazed at the variety of sites that My Armenia uses to promote tourism, as well as the quality and appeal of the images. I have already been to Armenia twice, and hearing Simon passionately talk about this project and all of the beautiful sites in Armenia that the world needs to see made me want to book the next flight to Yerevan.

While there is a lot to be happy about, one critical aspect of My Armenia is important to keep in mind. The program's true value lies in its long-term nature. By gradually improving tourism over the next four to five years, the Smithsonian is creating a lasting impact on Armenia, and will have a much more profound effect on its people than a stand-alone one-time event. Simon's explanation of how the digital world and the print world can be a catalyst for action was truly inspirational. And with that in mind, I am excited to see where My Armenia goes, and what tangible effects it will have on Armenia's economy in the years to come.

Any additional references or recommendations? We would love to hear your suggestions!