ANCA x h-pem | Wood carving: Make your mark
September 10, 2018
At a little woodcarving booth at the Smithsonian Folklife Festival in Washington D.C., Armenian National Committee of America (ANCA) intern, Lilit Bazikyan, felt a renewed sense of pride for her culture, traditions, and people.
Carving our artistic legacy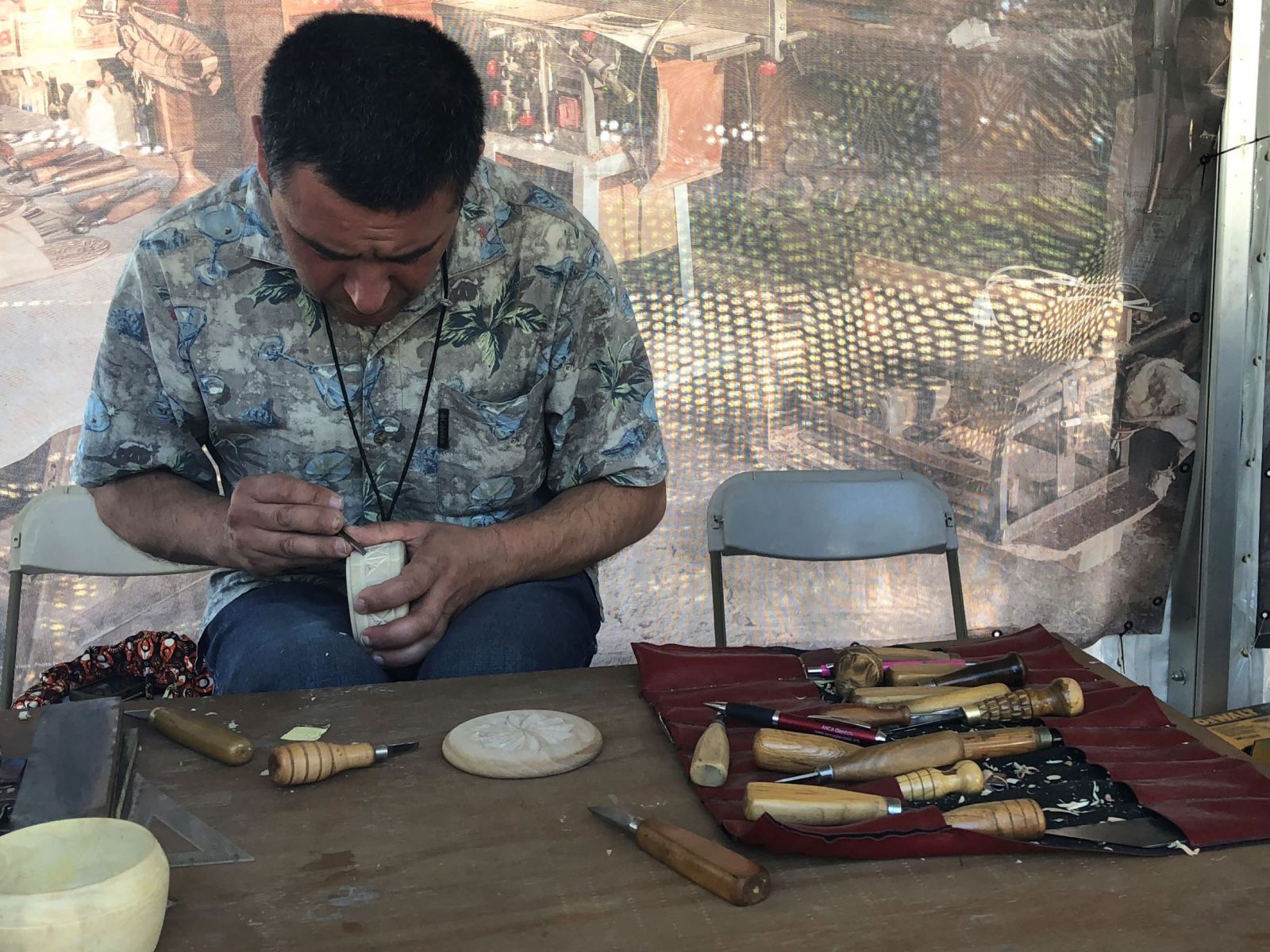 Woodcarver, Armen Ohanyan, is hard at work at the Smithsonian Folklife Festival.
Wood carving, often hidden in the shadow of stone carving, is a beautiful ancient Armenian tradition that faces great challenges in the quest to be passed down from generation to generation. Armen Ohanyan, born and raised in the city of Sisian in the Syunik Province, has always loved working with sharp tools. While serving in the military, he was introduced to woodcarving and has made it his life's work ever since. Upon returning home, he began making his own tools from various objects, like shovels and different auto parts. From traditional gata stamps to wooden spoons to modern wooden jewelry, Armen is doing his part to preserve this ancient art, and he's doing it so well.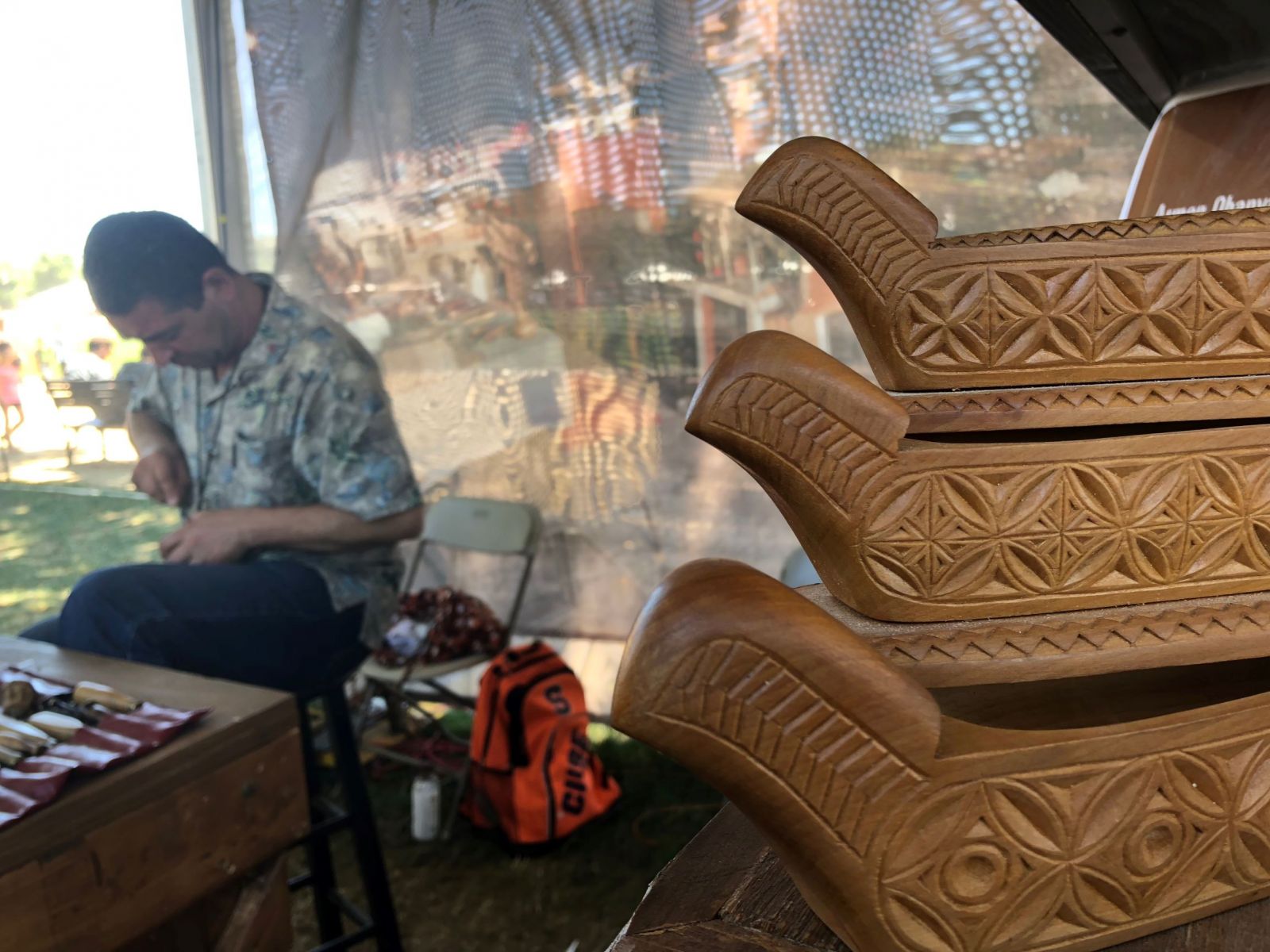 Armen is a brave soldier of wood carving, who creates beautiful pieces in the hopes that this art does not become part of Armenia's art history but remains a prominent component of contemporary Armenian culture.

I met Armen on the first day of the Smithsonian Folklife Festival. Eager to try everything, I stumbled upon the woodcarving booth and immediately asked the varpet (master) to show me how to carve my initials.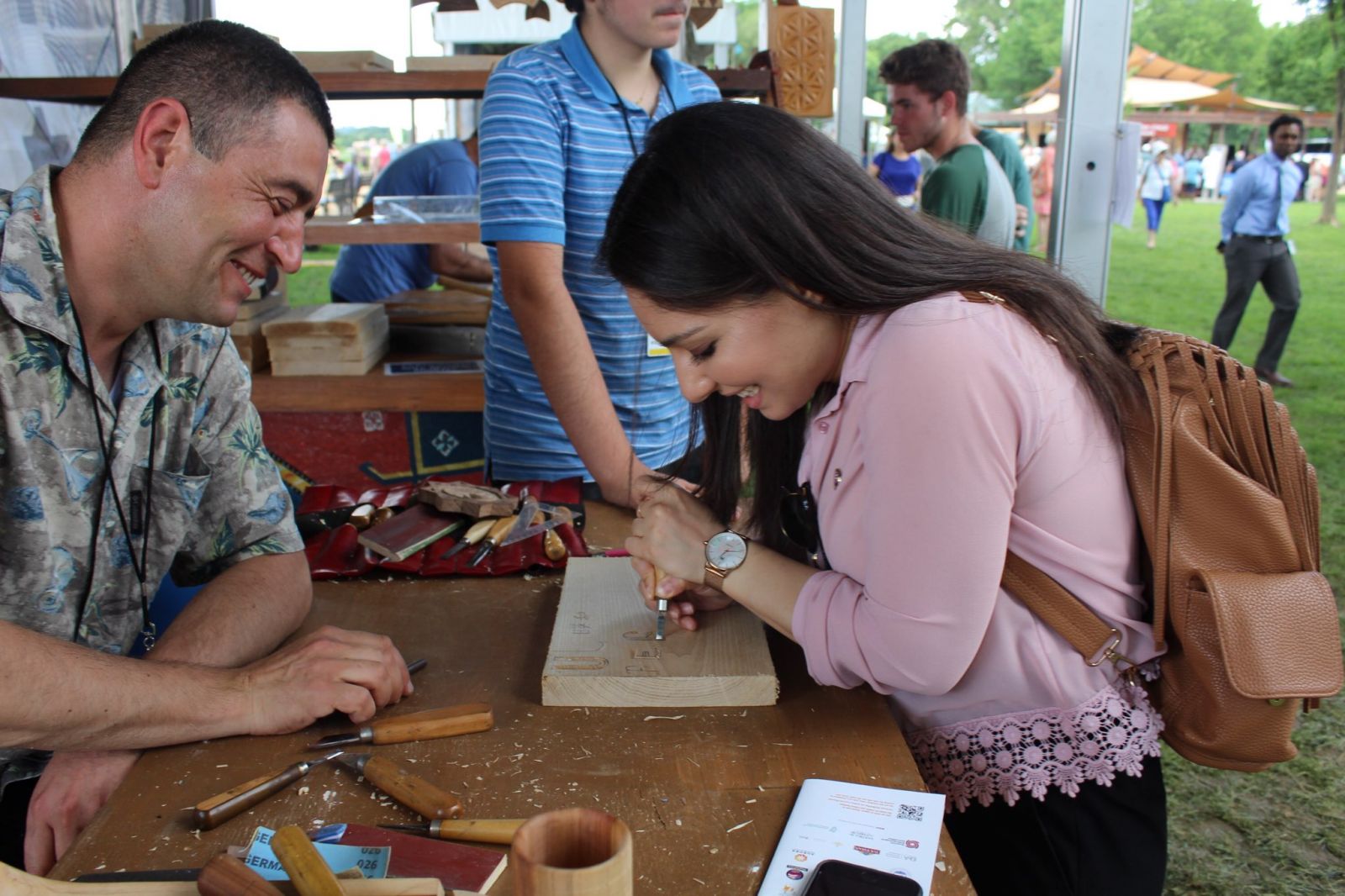 Very concerned about the safety of my fingers, as I was quite careless with the sharp tools, Armen took his time to show me the correct way to hold the tools and I began making my mark on the plank of wood.

As I carved away, it was difficult to keep my concentration. Confident that Armen was carefully watching my fingers and I wasn't going to lose any one of them, I allowed my mind to wander. I wondered about Armenia, my ancestors, my culture, my blood; how we came to be and how I've ended up where I am today, thousands of miles away from home but feeling so close. I could not help but be proud. Proud that against all odds, there I was, in Washington D.C., the capital of the United States, at the Smithsonian Folklife Festival, celebrating my beautiful, tiny country, Armenia. Proud that in a small way, I was learning and preserving this tradition that has been passed down from generation to generation. Proud that thousands were learning about the beautiful history, culture, and traditions of my country. Proud that there are individuals like Armen who have dedicated their life's work to preserving and passing down these important specks of who we are.

This is when I realized there isn't anything to be afraid of. We create New Armenias everywhere we go; it's in our blood. So long as there is wood to be carved, we will make our mark.

Any additional references or recommendations? We would love to hear your suggestions!