'Avlem Tapem Poshin': The perfect song to clean the house to
Ed World & Mukh ft. Gagso and Grisha Aghakhanyan
June 04, 2018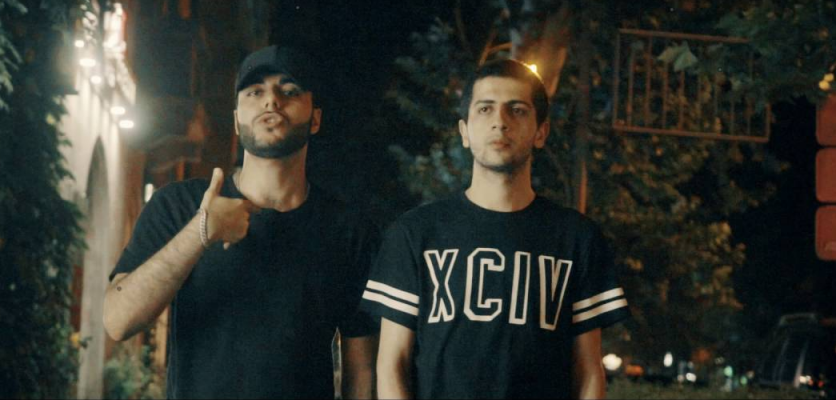 "Avlem Tapem Poshin" ("I'll sweep and discard the dust") is perhaps the funniest and most salacious traditional Armenian song we have ever come across. What began as a folk standard has become one of the most popular rabiz songs—in fact, most covers are in the rabiz genre.
| | |
| --- | --- |
| Genre | Rap; hip hop; rabiz; remix |
| Released | 2016 |
| Location | Armenia |
| Duration | 3:50 |
| Link | |
Rabiz is a genre of music that draws on Armenian and Arabic folk music, with a background of primitive synthesizer arrangements. The name comes from the Russian phrase meaning "labor's art," a somewhat derogatory term for perceived lowbrow culture. Rabiz subculture accompanies this musical genre, which has received heavy criticism in Armenia and in the diaspora, for varying reasons.
Nevertheless, this quasi-rabiz/hip hop take on "Avlem Tapem Poshin" is one of the catchiest we've heard. The rappers take many liberties with the lyrics and background synthesizers and beats, but the chorus remains unchanged. It's a doozy!
Excerpt
With lyrics like, "In the night, my dear love, I'll wrap myself around your neck," "Avlem Tapem Poshin" doesn't leave much to the imagination. The chorus goes as follows: "I'll sweep and discard the dust. In the night, my dear love, I'll khlvlal* on your chest."
Liked this? Listen to another version
Listen below to Jozeph Sefian's version from his 1978 album "Ara Vay Vay." Gotta love his snazzy tux on the album cover!
SHOW MORE
*Khlvlal is an ambiguous word—and likely chosen for that reason— denoting either a playful or a figurative connotation. In this context, however, its likely definition is "to move and jerk up and down." Not something your néné would ever listen to, right? (Except it is).
Join our quest to keep up with the trends!
Video
"Avlem Tapem Poshin" by Ed World & Mukh feat. Gagso & Grisha Aghakhanyan

Video: PlayBackOfficial YouTube page

"Avlem Tapem" by Jozeph Sefian

Video: ArmenianPopMusic YoutTube page
?>

"Avlem Tapem Poshin" by Ed World & Mukh feat. Gagso & Grisha Aghakhanyan

?>

"Avlem Tapem" by Jozeph Sefian