'Sardarapat': 'When there is no hope in sight, the fools will find a way'
Vordan Karmir
May 28, 2019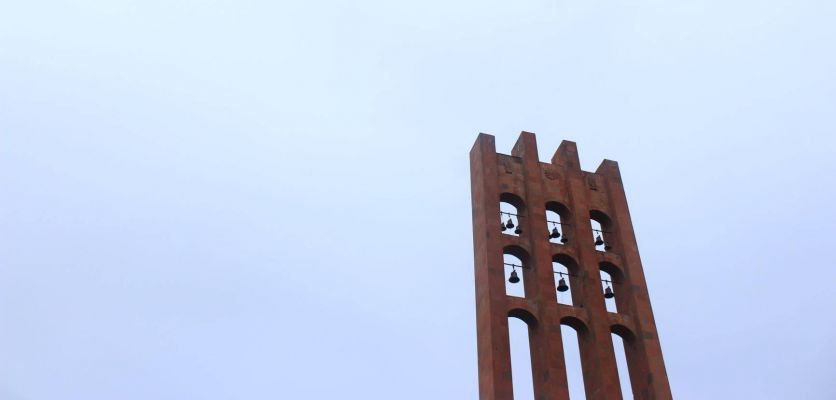 You've definitely heard the song—maybe even learned it as a kid. But have you heard this awesome rock version by Vanadzor-based band Vordan Karmir?
| | |
| --- | --- |
| Genre | Rock; Folk-rock; Metal |
| Released | 2018 |
| Location | Armenia |
| Language | Armenian |
| Duration | 4:04 |
| Link | |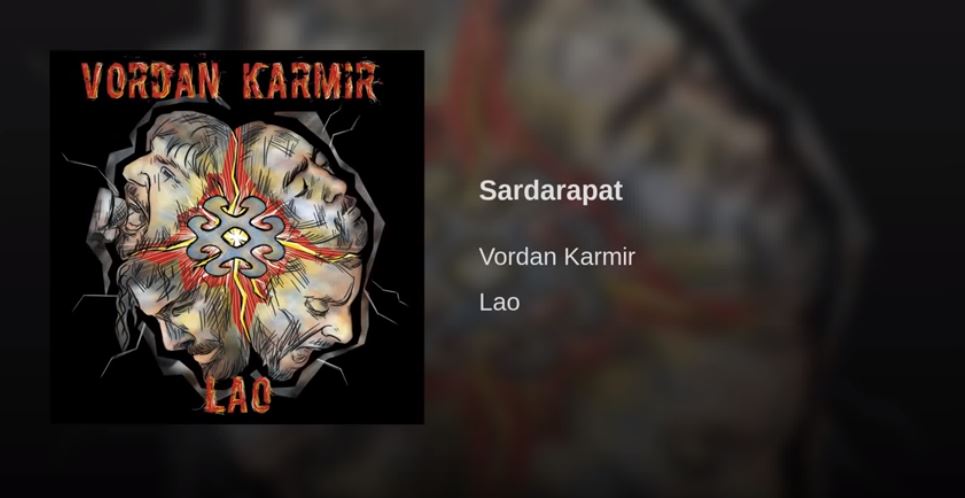 On May 25, 1968, exactly half a century after one of the three key battles for Armenia's independence was fought (and eventually won), the Sartarapat Memorial was opened at the very site of the fighting. That same year, famed Armenian poet Paruyr Sevak penned a piece dedicated to the victory, which would go on to become one of the most iconic patriotic Armenian songs of all time (composed by the famous Edgar Hovhannisyan).
The poem opens with the well-known line, «Երբ չի մնում ելք ու ճար, խենթերն են գտնում հնար...» (Yerb chi mnum yelk u char, khentern en gtnum hnar...), which roughly translates to: "When there is no hope in sight, the fools will find a way." The "fools" of 1918—volunteer units combating for Armenia's independence—definitely found a way out for the Armenian people, who were on the brink of extinction at the time, winning battles at Bash Aparan, Gharakilise, and Sartarapat, and paving the way for the first independent Armenian state in nearly 600 years.
This rocked-out version of the classic by Vordan Karmir is new and fresh yet familiar and authentic.
Liked this? Listen to another version
From school choir versions to more famous renditions—the song dedicated to the history-making battle has been performed as recorded more times than we can count. Check out a few handpicked versions below—an eclectic assortment from the KOHAR Symphony Orchestra & Choir; the State Choir of Armenia; and even System of a Down (live at the 2015 Armenian Genocide Centennial "Wake up the Souls" concert at Yerevan's Republic Square). Just for good measure, we've included another live version by Vordan Karmir too!
Want to play "Sardarapat?" Here are the musical notes along with an English translation (Source: Vemkar).
Join our quest to keep up with the trends!
Video
"Sartarabad" by the KOHAR Symphony Orchestra & Choir

Video: KOHAR Symphony Orchestra & Choir YouTube page

"Sardarabad" by the State Choir of Armenia

Video: State Choir of Armenia YouTube page

"Sardarabad" by System of a down (Live in 2015 - Yerevan, Armenia)

Video: System of a Down Official Russian FC YouTube page

"Sardarapat" by Vordan Karmir (Live at Bikers' Garage 2014)

Video: Vordan Karmir YouTube page
?>

"Sartarabad" by the KOHAR Symphony Orchestra & Choir

?>

"Sardarabad" by the State Choir of Armenia

?>

"Sardarabad" by System of a down (Live in 2015 - Yerevan, Armenia)

?>

"Sardarapat" by Vordan Karmir (Live at Bikers' Garage 2014)