'Gorani': Take a trip to Medieval Armenia
Gata Band
June 09, 2018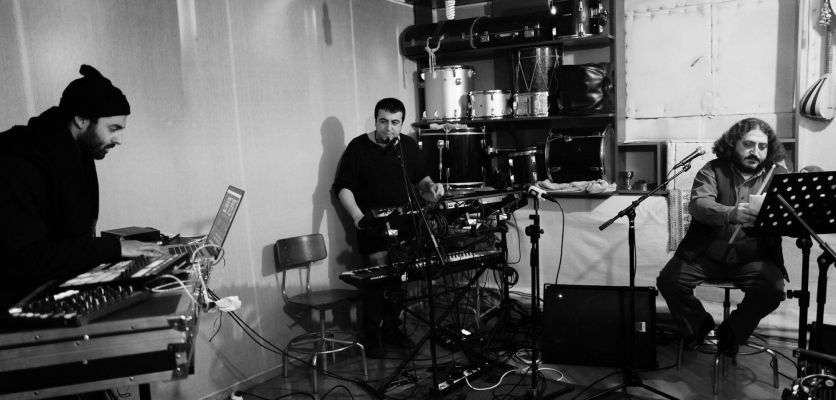 This is one of those really old Armenian folk songs—like medieval old.
| | |
| --- | --- |
| Genre | Ethno folk; ballad; a cappella |
| Released | 2015 |
| Location | Armenia |
| Duration | 2:45 |
| Link | |
The word "Gorani" has many meanings in Armenian: Gorani was once a village in Karin (present-day Erzurum), where nearly all of its inhabitants were killed during the Armenian Genocide. It is also a slow-moving dance from the Sasun region, and used in the song "Msho Gorani," meaning "Longing for Mush." In the Mshetsi dialect, "gorani" means "rut." During the planting season, a large rut was made in the fields to evenly distribute water so that crops would grow. Thus, the word became associated with fertility.
In modern translations, we think of "gorani" as a deep, burning longing. Needless to say, it holds great importance for Armenians—particularly those from the ancient Taron region (Sasun and Mush).
Watch the Gata Band's soothing performance of "Gorani," a work song of wheat planters.
Liked this? Listen to another version
Interestingly, many non-Armenian a cappella groups have taken an interest in this Armenian folk song. Performances by various women's choirs have given the song a different dimension—an aura of a holy hymn.
Examples include the German all-female vocal group, Aquabella, and American women's vocal arts ensemble, Kitka. Check out both videos below.
Join our quest to keep up with the trends!
Video
"Gorani" by Gata Band

Video: Music of Armenia YouTube page

"Gorani" by Kitka Women's Vocal Ensemble

Video: ListenForLife1 YouTube page

"Gorani" by Aquabella

Video: Rheinländer-TV YouTube page
?>

"Gorani" by Gata Band

?>

"Gorani" by Kitka Women's Vocal Ensemble

?>

"Gorani" by Aquabella
Join our community and receive regular updates!
Join now!