'Bingyol': The vagabond lover's quest to find home
Seven Eight Band ft. Norayr Barseghyan, Misirli Ahmet, and Vladiswar Nadishana
June 05, 2018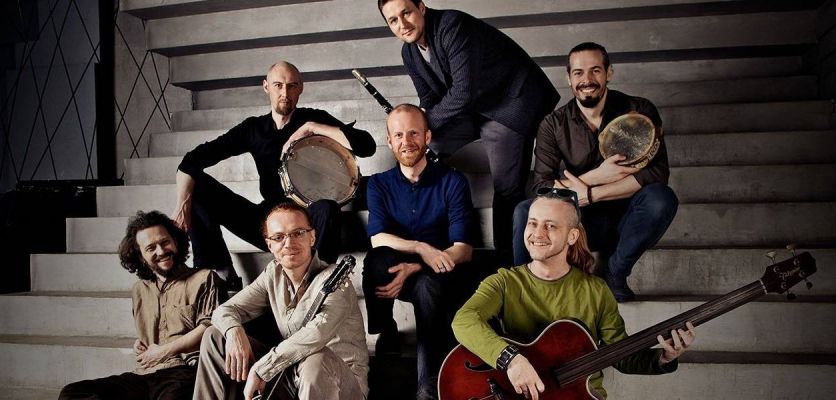 This is unlike any other rendition you will come across of this beautiful love tune. Watch for yourself and delight in the soothing sounds of Bingyol—with a global flair!
| | |
| --- | --- |
| Genre | Ethno jazz/fusion; world music; instrumentalism; jazz |
| Released | 2014 |
| Location | Russia |
| Duration | 9:30 |
| Link | |
Hailing from Moscow, the Seven Eight Band is a multi-ethnic instrumental band with a unique take on Mediterranean and oriental folk music. Their live cover of "Bingyol," the story of a vagabond in search of his/her lover in the unknown land of Bingyol (in Western Armenia), is multilayered—rooted in traditional Armenian sounds, laced with jazz elements, and a dash of Indian folk rhythms.
Liked this? Listen to another version
We would be remiss if we did not include the cover by Los Angeles-based Armenian folk/Mediterranean/Latin fusion band, Element Band. Listen below and follow along with the lyrics (translated in English). We have also included these lyrics below.
Full translation
Thanks to Music of Armenia and YouTube user unknown198523 for the translation.
When the green doors of spring opened,
The springs of Bingyol sang like a lyre,
A caravan of camels went by in pairs,
And carried my true love to the fields of Bingyol.
I miss my precious love's bright face,
I miss her small waist, her hair wavy like the ocean,
I miss her sweet words, her sweet smell,
And the dark eyes (like a deer) of that beauty of Bingyol.
Even for cold waters, my parched lips won't open,
Even with layers of beautiful flowers around me, my crying eyes won't open,
My heart won't open until I see my true love,
Alas, even the beautiful springs of Bingyol won't open my heart.
I am lost; these roads are foreign to me,
These thousands of lakes, rocks, and rivers are foreign to me,
I'm a drifter; I'm not familiar with these parts,
Sister, tell me, which is the road to Bingyol?
Join our quest to keep up with the trends!
Video
"Bingyol" by Seven Eight Band feat. Norayr Barseghyan, Misirli Ahmet, & Vladiswar Nadishana

Video: Seven Eight Band Official YouTube page
?>

"Bingyol" by Seven Eight Band feat. Norayr Barseghyan, Misirli Ahmet, & Vladiswar Nadishana