Animation | Breathing new life into Armenian history
June 18, 2019
Most people look to connect with their roots within their communities—for Calvin Najarian, it was quite the opposite... The more he distanced himself from his birthplace, the closer he got to his origins.
Artist's name
Calvin Najarian; Also goes by "Calvin West" professionally
Occupation

Freelance music and video producer

City/Country
Alicante, Spain
About the artist

Born in Beirut, Lebanon; Moved to Sweden at 18, then to Spain, where he currently lives
Recorded his first album in Sweden when he was 19
Has collaborated with hundreds of talented artists and record labels from all over the world
Specializes in the production of animated lyric videos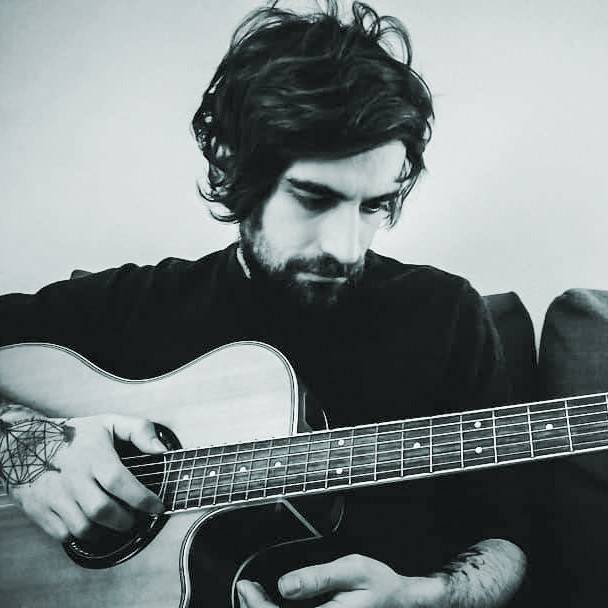 Calvin Najarian
I'm sure some of you have already seen the h-pem introduction video: "What is h-pem?" (if you haven't, please take a few minutes to watch it here and see what we're all about). In it, Aline Naccachian (of Garabala fame) pitches the idea of joining h-pem by asking her fellow Armenians if they wished to connect to their roots "in a deeper, more meaningful way."
Calvin Najarian, a music and video producer based in Alicante, Spain, is on a mission to do just that—and more—with his "History of Armenia" video series (you can watch them all below in the video section).
Born in Beriut, Calvin has jumped around quite a bit, moving to Sweden when he was 18 before finally settling in Alicante—a city whose Armenian presence is tiny, to say the least. "My distance from my community—my Armenian community—is actually what brought me closer to my roots," Calvin explains to h-pem.
While attending Armenian elementary school in Beirut, Calvin was fascinated with Armenian history, but quickly realized that the textbooks and other materials used were outdated and hard to follow. "The kids were clearly bored," he says.
Launched in 2018, Calvin's "History of Armenia" video series tries to reverse that trend. "I followed several history channels on YouTube and they did such a good job visually explaining so much in a short video," he says. For the past year, Calvin has been trying to take that idea and put his own Armenian spin on it: short animated videos (ranging anywhere between three and six and a half minutes) packed with run-downs on everything from the legend of Hayk to the kings of Urartu. The animation is simple, easy to follow, and (wait for it…) fun!
The reason the clips are kept brief, Calvin admits, is because attention spans are getting shorter by the day. "I try to go into the details to get a real sense [of the history], but also try to keep it focused and lighthearted," he adds.
The "History of Armenia" series was also inspired by Calvin's two visits to Armenia—a country he says he's grown to call his "own" after returning there in 2017 after 11 years. "Seeing how much Armenia had progressed over a little more than a decade made me realize that I did have a country and it wasn't Lebanon—it was Armenia," Calvin says. "My elementary teachers may have tried to force an image of Armenia onto me, but this time it wasn't like that—I didn't have to tick those boxes. I went to Armenia and saw the culture and history firsthand and it inspired me immensely," he adds.
The "History of Armenia" series is a side/passion project, not Calvin's full-time gig, so don't expect uploads on the regular. "I don't want to have to get one video out per week, or one video out per month—I produce these videos when I can dedicate the time," he says. "It's more organic that way. I don't want it to become a chore."
Since last June, Calvin has released five videos (beginning with "Birth of a Nation"—a starting point that Calvin says was not all that easy to pick), which feature music from Khoum, a band founded in Beirut by Hovsep Aghjian and Haig Gragian back in 2015.
While Calvin accepts that his Armenian history videos likely won't ever bring him much fame or fortune, he says that he will continue his project in order to help spread knowledge about the Armenian people. "Our story needs to be told," he says, "and if history is presented in an intuitive way, I believe a lot of people will want to learn more."
We at h-pem hope he keeps the videos coming...
Are you an aspiring writer, poet, or artist? Show the world what you've got!
Video
Birth of a Nation - Legend of Hayk (~21 century BC)

(Video: History of Armenia YouTube channel)

Origins of the Name (2300 to 858 BC)

(Video: History of Armenia YouTube channel)

Kingdom of Urartu - Government, People, Economy (860 BC to 590 BC)

(Video: History of Armenia YouTube channel)

Kingdom of Urartu - Discovery and the Urartian Language

(Video: History of Armenia YouTube channel)

Kings of Urartu - Rise to Power, Legacies and the Decline (860 BC~635 BC)

(Video: History of Armenia YouTube channel)

Kingdom of Urartu - Misconceptions and the Armenian Connection

(Video: History of Armenia YouTube channel)

That time when Xenophon got drunk in Armenia (401 BC)

(Video: History of Armenia YouTube channel)

Quedagh Merchant and Captain Kidd (1696)

(Video: History of Armenia YouTube channel)

Why is Armenia so good at Chess?

(Video: History of Armenia YouTube channel)

How Armenia became a Country

(Video: History of Armenia YouTube channel)
?>

Birth of a Nation - Legend of Hayk (~21 century BC)

?>

Origins of the Name (2300 to 858 BC)

?>

Kingdom of Urartu - Government, People, Economy (860 BC to 590 BC)

?>

Kingdom of Urartu - Discovery and the Urartian Language

?>

Kings of Urartu - Rise to Power, Legacies and the Decline (860 BC~635 BC)

?>

Kingdom of Urartu - Misconceptions and the Armenian Connection

?>

That time when Xenophon got drunk in Armenia (401 BC)

?>

Quedagh Merchant and Captain Kidd (1696)

?>

Why is Armenia so good at Chess?

?>

How Armenia became a Country