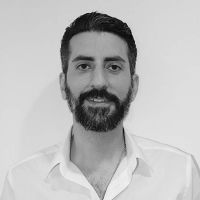 Los Angeles, Calif., United States
Hratch Demiurge
Comedian; Poet; Teacher; Translator
Hratch Demiurge is a comedian, poet, teacher and translator of Daniel Varoujan's Pagan Songs. He is currently in the process of translating the satirical biographies of the "Armenian Molière"—Hagop Baronian—a timely work on the incompetence/corruption of Armenian bigwigs in the latter half of the 19th century. Hratch lives and works in Los Angeles and insists what makes him so smart is that he is too stupid to understand nonsense.
Hratch Demiurge's articles
1 article(s) found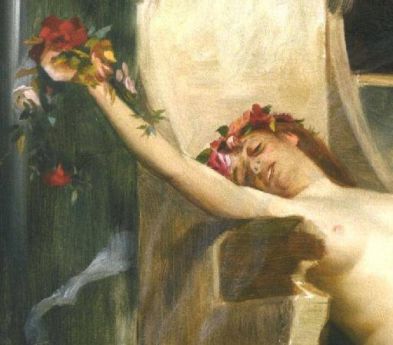 December 06, 2019
feature
"Condemned as pornography for its eroticism, criticized by feminists for 'objectifying women,' and denounced by the Church as anti-Christian—Daniel Varoujan's Pagan Songs survived a tumultuous reception when it was published in 1912 to begrudgingly become a classic of Armenian poetry."
Famed Armenian poet Daniel Varoujan's notorious work has finally been translated—in its entirety—into English, thanks to Hratch Demiurge. The volume also includes an extensive introduction, helpful notes, and appendices.
Now, if the opening of the book's synopsis up top piqued your interest, be sure to read our exclusive piece by Demiurge, derived from the preface of his translation of Varoujan's Pagan Songs («Հեթանոս երգեր» | "Hetanos Yerger").
Then, check out the trailer of "Taniel" («Դանիէլ»), a 2018 multi-award-winning arthouse short film by British writer and director Garo Berberian, which tells the story of the last months of the poet's life before his murder during the Armenian Genocide at the age of 31. You can find it in our video section below!
By Hratch Demiurge