Welcome spring and World Puppetry Day with 'Ololo'
March 21, 2021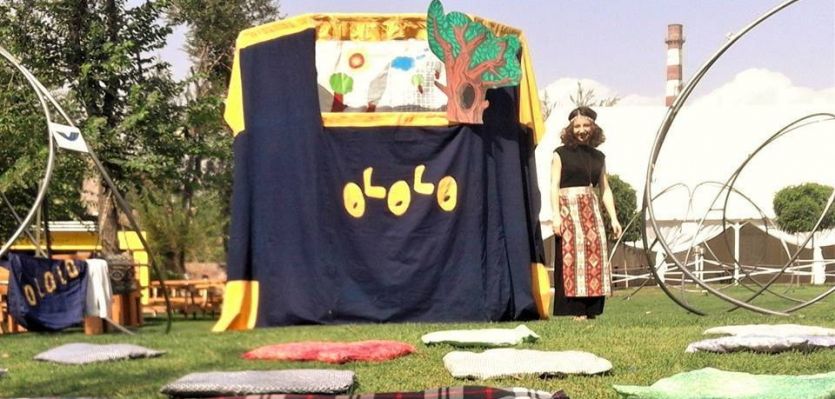 At h-pem, we wish the world a COVID-free spring by evoking the magic of a once-thriving puppet theatre which turned fairy tales into reality
Five years ago, a group of young artists, actors, and psychologists started the "Ololo" Puppet Theatre in Armenia. Their traveling workshops and portable performances attracted children to private houses, cafés, libraries, parks, even to the zoo.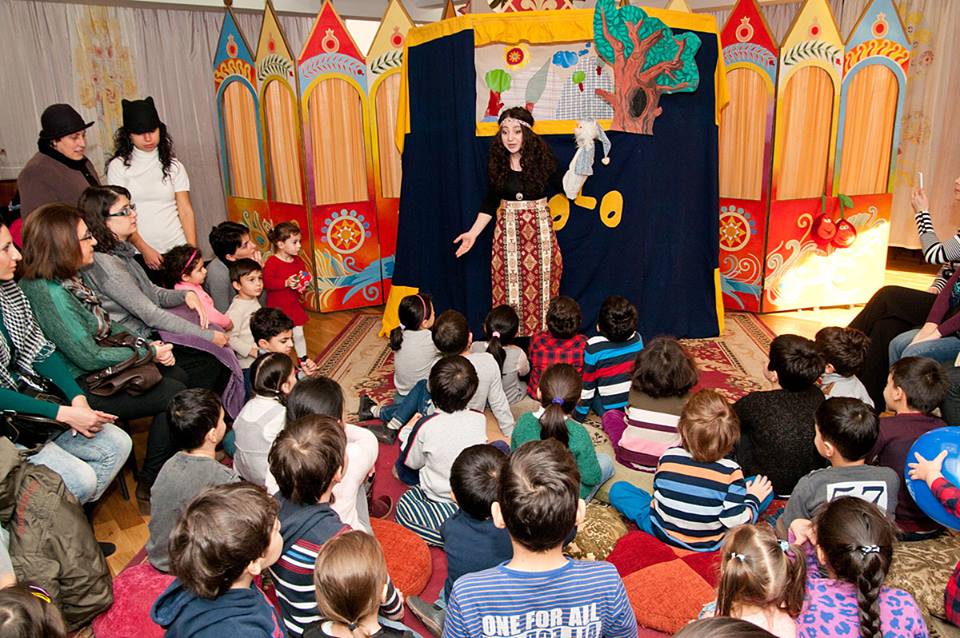 Ani and Grandpa Ololo (Photo courtesy of Nare Sahakyan)
The theatre was named after Ololo, a fictional character who possessed magical abilities to enter into the world of fairy tales and take children with him.
What made the theatre stand out was its interactive nature, where actors improvised and engaged children in the tales, allowing them to partake and play a special role in the unfolding of their favorite stories. Bad characters were redeemable, and it was up to the children to decide whether to intervene — they could help the prince find the princess, sing for the lonely mouse, make friends with puppets, and warn pigs to escape.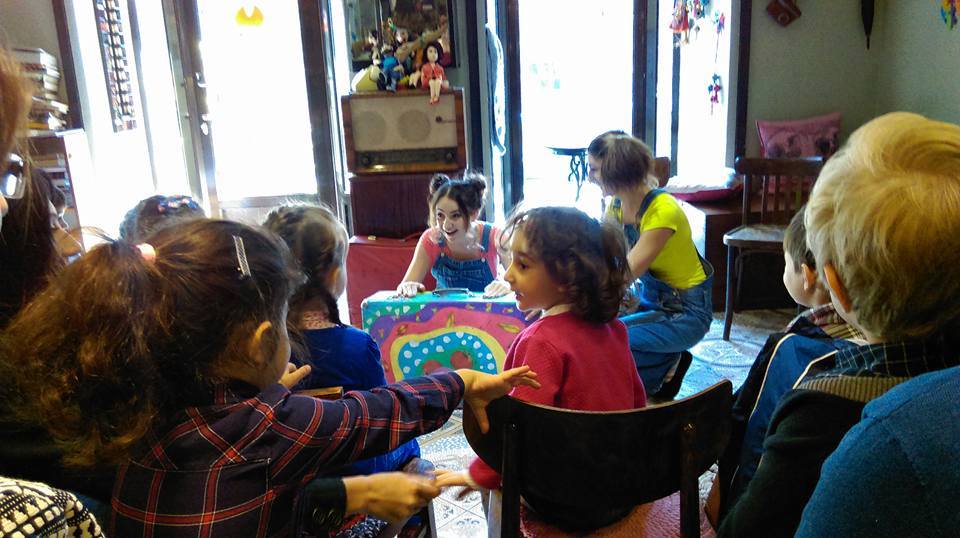 The magic suitcase (Photo courtesy of Nare Sahakyan)
The actors animated hand-made puppets or assumed a character spun from a child's own imagination for creative fun. Sometimes they carried a suitcase "full of fairy tales" and objects, and invited children to choose one. In such cases, no puppets were involved. Thus, a broom transformed into a groom for Cinderella, and the children played the part of wedding guests.
Was the broom really the groom? The actors didn't have to give an explanation — the children could convince each other!
The "Ololo" initiative was meant not only to stimulate a child's imagination, but also to produce a therapeutic effect. It was committed to making a positive social impact by developing human values, such as fairness, empathy, and the ability to express oneself freely, among young people.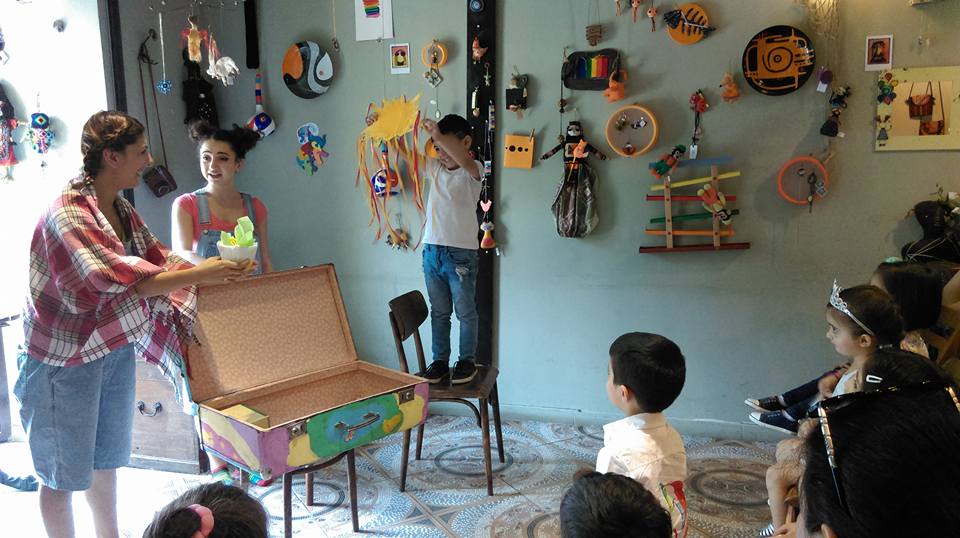 Would you like to play the sun in this tale? (Photo courtesy of Nare Sahakyan)
There were times when Ololo did not finish the tale, prompting children to come up with an ending.
While the "Ololo" Puppet Theatre does not operate these days, nevertheless, we wish you a happy spring, with your own creative twist!