Set design | 'Anush' and 'Cinderella' are on stage for Laurie Mikaelian
June 26, 2020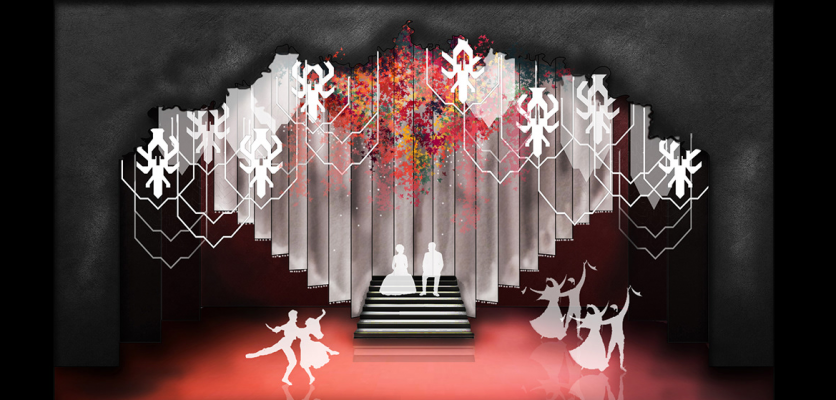 Often overlooked, set and scenic design in films and theater play a vital role. So vital, in fact, that the prestigious annual Tony Awards has award categories for best scenic design. The award is split into two categories: Best Scenic Design in a Musical and Best Scenic Design in a Play.

Artist's name
Laurie Mikaelian
Occupation

Freelance set designer

City/Country
Beirut, Lebanon
About the artist

Obtained her Bachelor of Fine Arts in Interior Architecture from the Lebanese University and has an MA in Set Design from the Rome Academy of Fine Arts (Accademia di Belle Arti di Roma)
Grew up in theater; her father and uncle were actors and directors
Her MA thesis was a set design set for "Anush" opera
From "Hamilton"'s vinyl record-like rotating stage and nautical ropes designed by David Korins, to the famous Salzburgian villa of Baron von Trapp from "The Sound of Music;" from the Hogwarts School of Witchcraft and Wizardry and Dark Lord Sauron's Barad-dûr Tower to the six musical chairs of the Cell Block Tango, set and scenic designs are often what leave a visual mark in our minds after watching play, opera, film, or television series.
Laurie Mikaelian is an authority on the subject of set design. She obtained her Bachelor of Fine Arts in Interior Architecture from the Lebanese University and has an MA in Set Design from the Rome Academy of Fine Arts (Accademia di Belle Arti di Roma).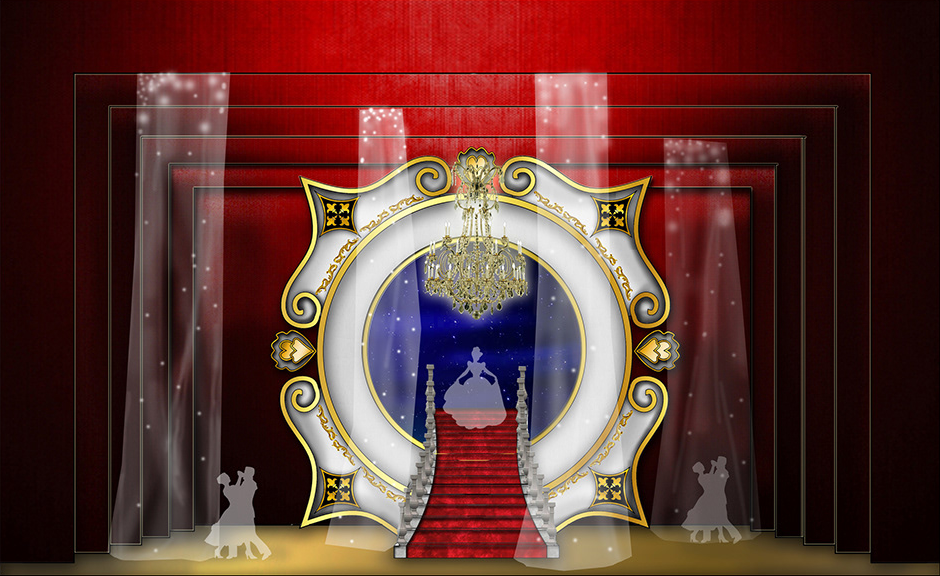 Laurie's set design for "Cinderella" (Image courtesy of Laurie Mikaelian)
Why set design? "Since my childhood, I was in that environment; my father and his late brother used to work in the field, both as actors or directors. Most of the time, I was there behind the scenes exploring the costumes while sets were designed and built," she told h-pem in a recent interview. "Something was born inside me and I became very fond of theater and set design and even took some acting classes. Through time and experience, I discovered that in the set design industry, you can be freer to expand your imagination and get crazy; that there are no limits."
Academic programs in set design weren't available in universities in Lebanon. "[The field] also wasn't appreciated much, so I decided to pick the city where operas and theaters were and still are much appreciated, where they have a long history: Rome," she explained.

According to Laurie, Rome is the place to study art and get inspired, since it's like living in and walking through a museum every single day. "Adapting to the Italian culture wasn't that difficult; we, Lebanese, are actually quite similar to them. I studied art for six years in Lebanon. During that time, the first artists that we'd study were Italian. So, when you spend most of your time looking at photographs of famous works of art, reading about them, studying them, you get attached and want to learn more."
For Laurie, being in Rome and seeing those works in person is "magical." "What I respect about Rome is that art is very appreciated there—students have all the facilities: They can visit museums and attend events regularly. There, you are surrounded by art all the time, which keeps you motivated and productive," she explained. Laurie also appreciated the fact that the universities in Rome encourage creating art in traditional ways: hand-drawn sketches, architectural plans, and so forth. "Here in Lebanon, we encourage more modern methods, like using new technologies and different software, which I am not necessarily against. It's tough to compare the two, though."
Laurie isn't only fond of art, but also loves the art of cooking. According to her, if she had chosen another field, it would have been the culinary arts. "It's the same as [fine] art. In art, you create something beautiful for the eye to see, and in food, you're creating something where you can use all your five senses to experience. Imagine creating something so beautiful, you have the opportunity to taste it," she explained.
Laurie's MA thesis focused on designing a set for one of the masterpieces of Armenian theater—"Anush" opera—a project, which piqued our interest at h-pem."When you are a foreigner living abroad, you are encouraged to share your culture. This is why I chose 'Anush' for my thesis," she said. It is safe to say that her decision did not disappoint...
Scroll through the photo gallery below to see Laurie's impressive designs for "Anush" Opera and "Cinderella."

Are you an aspiring writer, poet, or artist? Show the world what you've got!