On this day - Apr. 17, 1885: Composer and conductor Parsegh Ganatchian was born
April 17, 2021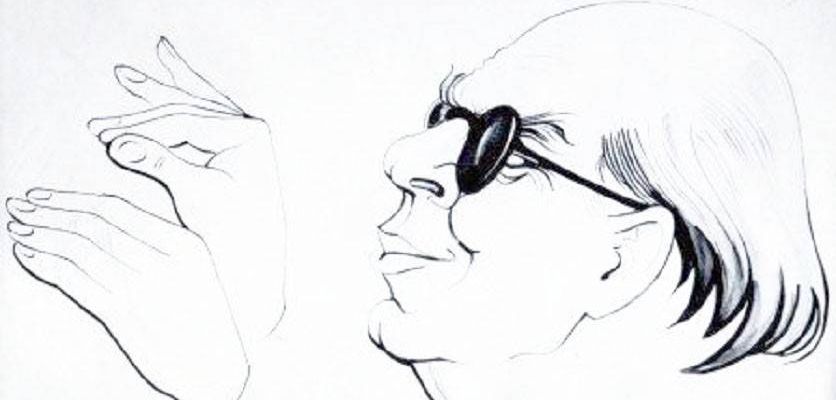 Birthday celebrations take a poignant turn in April. On this day in 1885, Parsegh Ganatchian, the composer of Armenia's national anthem, «Մեր հայրենիք» ("Mer hayrenik" | "Our Fatherland") was born. He had survived the Armenian Genocide by playing the violin to Ottoman army officers!
A legend of Armenian folk and choral music, Parsegh Ganatchian was born in Rodosto, near Constantinople — the city intertwined with the national awakening of Armenians. It was here that Komitas Vardapet founded the "Kousan" choir, and Ganatchian, having received his early musical training in cities like Varna and Bucharest, founded "Knar," the first Armenian orchestra. Eager to expand his musical knowledge, he became a disciple of Komitas, and followed his footsteps in rejuvenating the Western Armenian musical tradition.
While Komitas succumbed to the horrors that befell his beloved nation, Ganatchian is credited with giving it back its soul. As early as 1918, upon his return to Aleppo from his exile in Diyarbakir, he gathered young singers and gave concerts for the deportees. At this time, he composed the official anthem of Homenetmen.
Reviving the "Kousan" choir in 1936 was a turning point for the conductor who settled in Lebanon after continuing his education in Paris. Tales abound of young people who fell in love with each other after joining the semi-professional choir, and of their children who joined it over the next decades, under the flagship of Hamazkayin Armenian Educational and Cultural Society.
Folk motifs weave in and out of Ganatchian's compositions written in the eastern tonal mode, wavering between the European Madrigal and Lied traditions, and enriched by choral passages reflecting the sounds of orchestral instruments. His "Lullaby" is a masterpiece, testing the prowess of soloists, while "Nanor," a richly nuanced polyphonic choral piece, evokes the annual pilgrimage to the now-destroyed St. Karapet Monastery in Mush.
For a full appreciation of the composer's oeuvre, check out the newly established Ganatchian website by the Hamazkayin Music Committee of Western USA here.