Three Armenian things you should binge-watch right now
August 26, 2019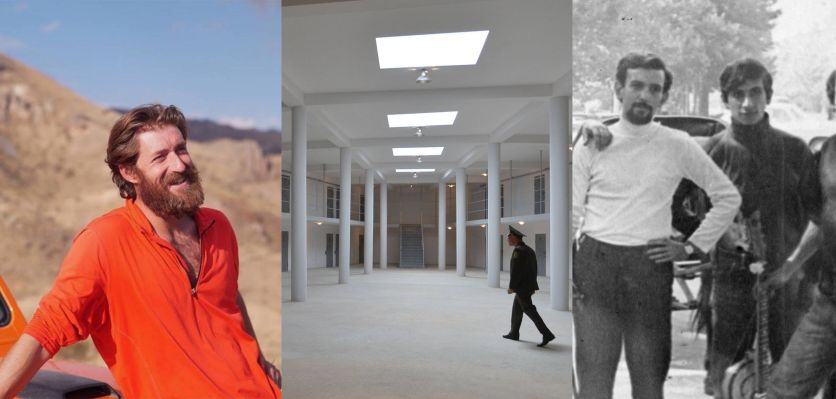 Ever wanted to learn about your Armenianness but didn't know where to turn? This list is for you! We've assembled three videos that beautifully capture an aspect of Armenia and/or Armenian culture in a compelling way. Do any of them resonate with you? Let us know in the comments! (Stay tuned for a bonus at the end!)

Why this list?
We all loved those days when our teacher would call out and the substitute would put on a film. However, that excitement would quickly sour when the "movie" was so dull and outdated, that watching paint dry seemed like "Apocalypse Now" by comparison. There's no bigger turn-off to learning than when information is presented in a boring way. Educational videos, like documentaries and reality series, tread a fine line and often teeter on the painfully uninteresting. If you've ever sought out this medium to learn more about your Armenianness, you probably encountered the same disillusionment.
And you're not alone. With thousands of years of history and culture to draw from, it can be hard to frame things in a way that is fresh, educational, and captivating for a modern audience. Keeping these three criteria in mind, we scoured the web in a quest to find the best contemporary video specials/series that highlight a particular element of Armenian culture, history, or people. Every video can be viewed (for free) online and all but one are in English.
We've done the hard part; all you need to do is grab some popcorn (or string cheese), dim the lights, and actually enjoy the show(s)!
*This list is organized in no particular order. Please note that neither h-pem nor the author are paid, sponsored, or encouraged in any way—financially or otherwise—to promote any of the information listed in this article.

1. Traverse pristine terrain with Roffi
In case you thought our diaspora was getting boring, meet Roffi Petrosian: a blond-haired, blue-eyed half-Armenian horticulturalist from Seattle who decided to settle in the Fatherland after volunteering with Birthright Armenia and now stars in his own TV show. Described as a "travel-food-discovery-reality-ecotourism television series, "Chanapar" (Ճանապարհ / "Road") chronicles Roffi's adventures traveling across Armenia's beautiful landscapes.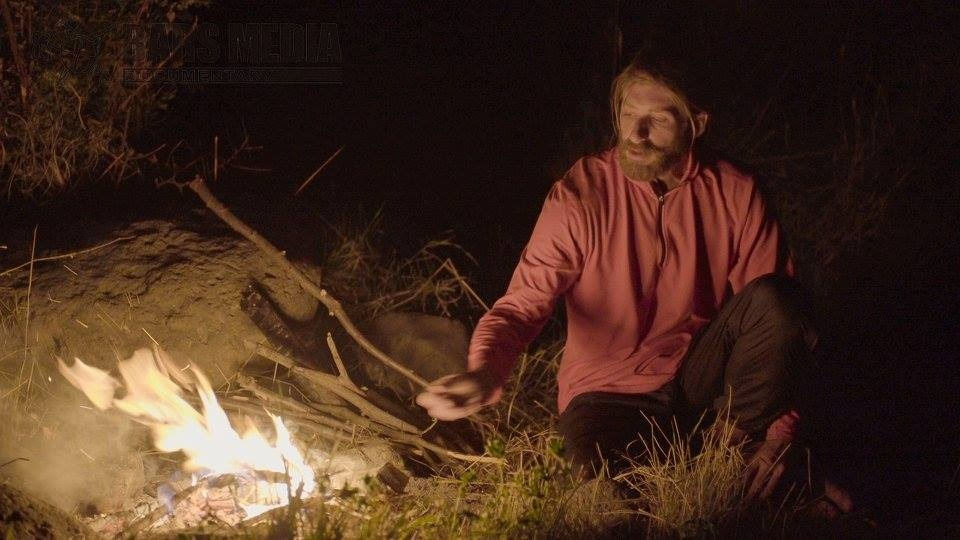 Adventurer Roffi Petrosian builds a campfire in Armenia's wilderness. (Screenshot: Bars Media)

Breathtaking shots and action-packed discoveries make for exhilarating television, but the soul of the show lies in Roffi's interactions with local villagers who invite him into their home for a hearty meal, cold shower, and warm homemade moonshine. While Roffi's voice-overs in his broken Armenian are endearing and, at times, really powerful, one does not need to understand the dialogue to enjoy this docuseries. The whole thing makes us want to pack our bags and explore our homeland!
Watch the first episode of the series here: https://www.youtube.com/watch?time_continue=807&v=ssnbdwbhQLE
Running time: 30 minutes per episode
After binge-watching the first season, be sure to check out HIKEArmenia and the Transcaucasian Trail to learn more about Armenia's hiking landscape, trail options, and how to plan your own Chanapar-like adventure.

2. Take a tour of one of the world's (sort of) toughest prisons
We all know that prison reform and gang/mafia violence are controversial topics here, in the U.S., but how many of us know about the same issues in Armenia? "Behind Bars 2" is a documentary series that highlights the "toughest" prisons in the world. This episode spotlights Armenia's prison system and its historical challenges through the Armavir Penitentiary. If the YouTube comments are any indication, Armenia's most notorious institution seems much too "luxurious" to be included in a list of the World's Toughest Prisons, but a little part of us is glad that it is—if only because we get to learn about it.
A still image from the documentary on Armenia's most notorious prison. (Screenshot: Free Documentary YouTube page)

If you have an hour to spare, take an inside look at the lives of some of the inmates and guards of Armenia's famous prison. It may seem like a downer, but trust us—it's probably the most riveting, educational, and well-produced documentary you'll ever watch on Armenia's penal system!
Watch the full episode here: https://www.youtube.com/watch?v=d-x-0X8lRLE (Only available in the U.S.)
Running time: 48 minutes
3. The Armenian Beatles you've never heard of
Chances are, if you know any Armenian rock band at all, it's System of a Down. The early 2000s LA-based heavy metal band revolutionized the genre, earning multiple Grammy nominations and spreading rock cheer around the globe for many years. Perhaps you've also heard of multigenerational cross-genre bands like Bambir, or maybe you follow the punk, metal, and fusion sounds of Armenia's growing underground music scene (stay tuned for a list on that!). But what you may not know is that Armenia's history with rock music is richer than we ever knew.
Long before System of a Down or Bambir or the hipster artists who have overtaken the smoke-filled cafes in downtown Yerevan, there was Yerazoghneruh (Երազողները / The Dreamers), Armenia's answer to Beatlemania. In fact, this Yerevan-based quintet was often mistaken for the Beatles because their performances of the Liverpudlian band's hits were the first time many in Armenia ever heard their songs.
Behind the scenes footage from the band's musical film. (Photo: Mediamax.am)

Inspired by the Beatles' musical film, "Help!", the Dreamers set out to shoot a film of their own. In the 20-minute video, the band sang seven songs, five of which were Komitas tunes. But their music was not the only thing that caused a stir. The video featured several women, clad in bathing suits, dancing on the shores of Lake Sevan. The band had to bring them in from Yerevan, since the local villagers could not be coaxed into wearing a bikini. With just one official showing after its release, the film was quickly banned by the Soviet Armenian regime, on account of "distorting Komitas," and "the Dreamers" quickly became ghosts in Armenia's musical repertoire.
This is, until 2017, when a newspaper article unearthed the 1969 musical film that was believed to have been "lost" forever. Though the video, technically, was not "born" in the new millennium, it has experienced a rebirth in the modern age, so we have included it in this list. After half a century, we get to delight in the rock 'n' roll renditions of various Armenian folk songs, performed in true Beatles-esque style. Komitas classics like "Shogher Jan," "Kakavik," and "Im Chinari Yare," are just head-bopping good, and the guitar riffs on "Qele Qele" are so smooth and eccentric, they leave us wondering how we've only heard of this amazing band now!
Make no mistake—this isn't just any other Beatles tribute band. In the same way that the iconic Liverpudlian group brought British music to the forefront, incorporating local and cultural elements into their sound, Yerazoghneruh imbued traditional Armenian folk elements and sounds to create a whole new genre in the Armenian music scene. It's a shame that this history was nearly lost, but an unexpected joy that we can now savor it over and over again for the next 50 years—and more.
Watch the musical film here: https://www.youtube.com/watch?time_continue=1&v=inWSxtiP3IQ
Running time: 20 minutes
BONUS: Honorable mention for a podcast
You've made it through the end, great job! As a reward, we're going to give you a bonus. Check out this podcast, featuring an unlikely duo.
Queer Eye gets a history lesson...
When a flamboyant hairdresser-turned-Netflix star spends 30 minutes with a leading scholar on Armenian history, what do they talk about? A lot of buzz has surrounded the popular Netflix show, Queer Eye, and one of its breakout stars, Jonathan Van Ness. His podcast, "Getting Curious with Jonathan Van Ness," features an episode titled, "How Come I Don't Know About the Armenian Genocide?" (If we had a dollar for every time we've been asked that question by a non-Armenian, we'd have a lot of dollars.)
Van Ness' podcast features some unlikely guest stars, such as renown Armenian historian, Dr. Richard Hovannisian. (Photo: bookriot.com)

The episode features a discussion with Dr. Richard Hovannisian, Professor Emeritus at the University of California, Los Angeles. I'll admit, when this recommendation popped up on Spotify, I was skeptical. If you've ever checked out Van Ness' show, you're probably just as confused about this collaboration as we were, but surprisingly, the duo makes for fun listening!
Hovannisian's serious—at times, austere—breakdown of early Armenian history and the buildup and aftermath of the Genocide is balanced by Van Ness' signature lightheartedness and genuine desire to learn. There is a lot of great content here, and the two seem to bounce off each other really well. Even if you know all the key facts about the Genocide, this podcast is a great primer for how to engage your non-Armenian friends in a difficult, but important, topic.
Listen to the podcast here: https://www.earwolf.com/episode/how-come-i-dont-know-about-the-armenian-genocide-with-dr-richard-hovannisian/
Running time: 39 minutes
Got a suggestion to add to this list? Let us know!