Ring in the New Year and Armenian Christmas with our holiday playlist!
December 25, 2019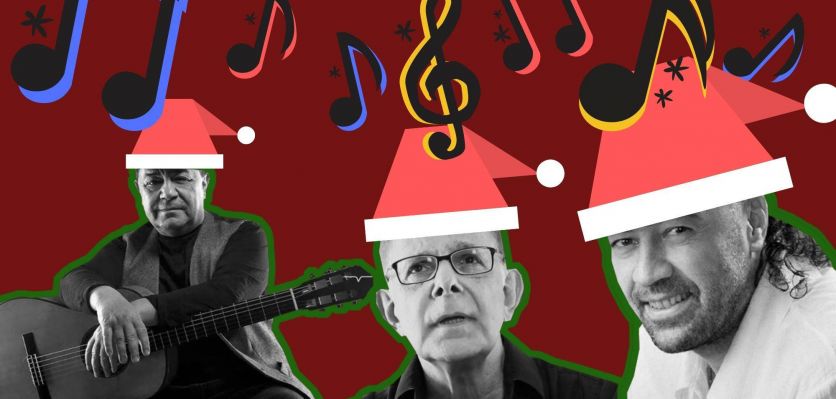 As we enter the nameless hump period between (Western) Christmas and New Year's Eve, one may feel a sense of restlessness. But do not cry or pout! Santa Claus may have left town, but Kaghand Papa/Gaghant Baba/Dzmer Papik (Armenian Santa Claus) is on his way for New Year's Eve and Armenian Christmas (Jan. 6). To gear up for the impending festivities, why not keep the holiday cheer rolling with some sweet tunes? Check out our New Year's Eve playlist!
Ring the New Year bells
When Armenia's Prime Minister, Nikol Pashinyan, announced in a live stream an open call to songwriters to compose an Armenian hit for the holidays, he had a very specific, and ambitious, goal in mind: the winning tune would rise to the level of "Jingle Bells," one of the world's most recognizable Christmas songs. Though "Jingle Bells" was not a Christmas song in origin, but actually a secular tune about the Thanksgiving season in New England, one cannot deny what it has morphed into today. Indeed, the Great American Songbook includes a hefty number of Christmas tunes that have been played and replayed in many different genres and languages across the world. And while many of the Western world's yuletide traditions have their origins in Germany, the holiday soundtrack is distinctly American.
Though the Western world has concluded its Christmas celebrations for the year, Armenians still await their fun. Traditionally, Armenians celebrate Christmas on Jan. 6, following the (Julian) Old Calendar, before the Catholic Church changed the date to win over pagans who celebrated festivals on Dec. 25, which happened to be the old date of the winter solstice (Confused yet?). Yet, in Soviet Armenia, Christmas celebrations were all but banned, so the holiday ceded power to its more secular calendar mate. To this day, the post-Soviet republics ring in the New Year with far more allure and pizzazz than Christmas (though that is changing).
Among the many customs that prevail in Armenia during this time is the tradition of "house hopping." Similar to bar-hopping in countries like the U.S. and Canada, one travels from locale to locale—in this case, the homes of neighbors, relatives, and friends—where long tables, oftentimes stretching from one corner of the room to the other, are laden with fragrant food and liquor. At the stroke of midnight on Dec. 31, the feasting—and the festivities—commence, and do not end until Jan. 6. Unlike much of the Western world, the period between New Year's and Christmas in Armenia is anything but "awkward."
The h-pem 'Armenian Holiday Playlist'
While we await the results of the Prime Minister's competition, here is a list of Armenian holiday tunes that we believe can up the ante on your New Year's Eve celebrations. Though by no means comprehensive, and in no particular order, the songs can be broken down into two categories: compositions based off poems and original tracks.
If you are tasked with DJ-ing, or wish to offer up your services, consider our playlist as a guide—filled with sweet classics and head-bobbing contemporary hits. We believe that there is something here for everyone. Let the ball drop and the party begin!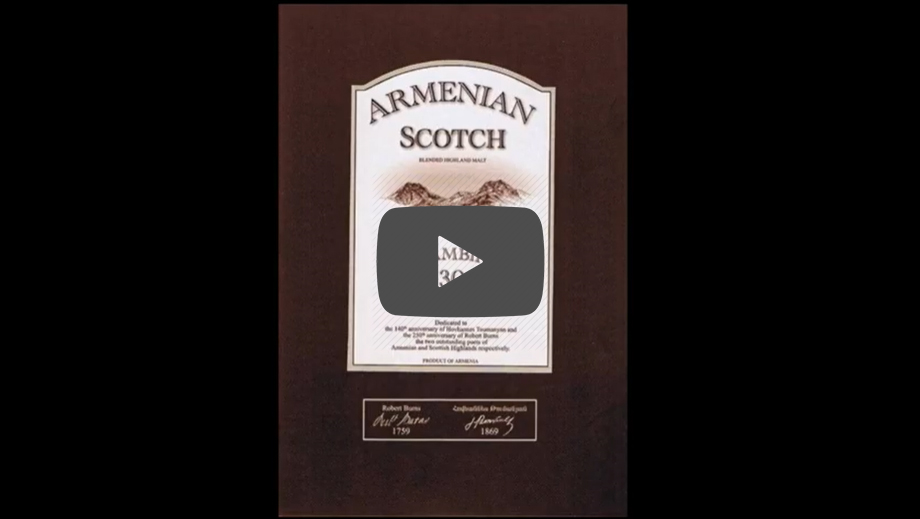 What "Jingle Bells" is to Christmas, Auld Lang Syne is to New Year's Eve. Based on the lyrics of 18th-century poet Robert Burns' Scots-language poem, many years later, it was set to the tune of a traditional Scottish folk song. "Auld Lang Syne" (roughly translated as "Days Gone By,"), is traditionally played to bid farewell to the old year at the stroke of midnight on New Year's Eve.
To honor the 250th anniversary of Burns' birth and the 140th anniversary of Armenian writer and poet, Hovhannes Tumanian, renowned Armenian rock band, the Bambir, released an album titled "Armenian Scotch". Their trilingual cover of Auld Lang Syne, called Genats yerg ("A Toast to Life"), is a fun remake of this classic Scottish tune, and a perfect way to kick off this playlist!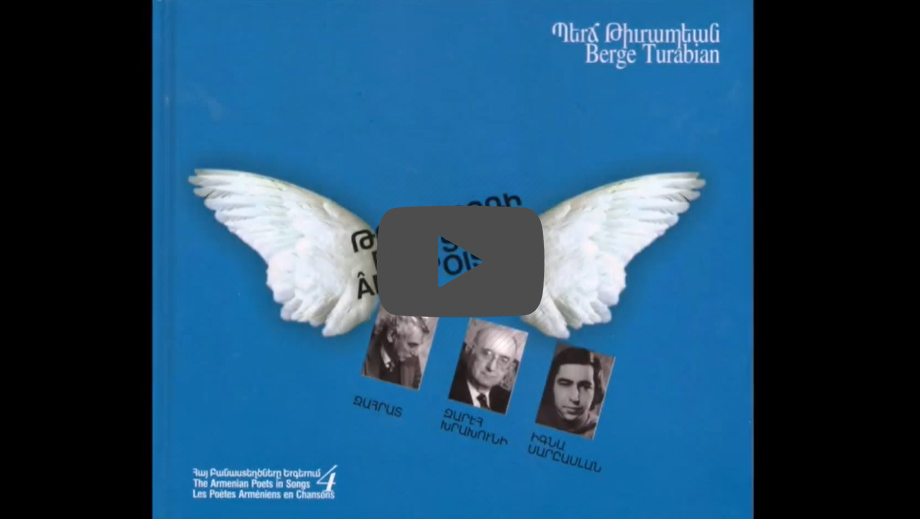 One of the most famous poets to come out of post-genocide Turkey was the late Zahrad (Zareh Yaldizciyan). His poem, A Christmas Tree, was set to music by Berge Turabian and performed by Turabian and Anahit Sharyan. See below for an English translation of this beautiful ballad by Diana Der Hovanessian.
"A Christmas Tree"
By Zahrad (Zareh Yaldizciyan), Translated by Diana Der Hovanessian
To prepare a Christmas tree
you need two things.
First the tree itself
and then the ornaments.
To decorate a Christmas tree
you need three things.
Beside the tree and the ornaments,
you need hope for a string
of good days about to begin.
Actually to decorate
a Christmas tree you need
only one thing: eyes
to change tinsel to diamonds.
To decorate your tree
then, take my wishes
for the New Year: wishes
for more illusions.

Living in the throes of the powerful Russian Empire, with an increasingly hostile Ottoman threat brewing around him, 19th-century poet, Raphael Patkanian, yearned for Armenia's independence from foreign forces. His words were later set to song and performed by contemporary artists, among them, Armenian chanteur (poet-singer of the chanson style), Ruben Hakhverdyan, and the result is this beautifully haunting tune. What begins as a stirring a capella makes way for a soft string number, fitting for a holiday movie soundtrack. See below for an English translation of these powerful lyrics by Rupen Janbazian.
"New Year"
By Raphael Patkanian, translated by Rupen Janbazian
If only this New Year
Would bring an end to our sorrows,
Evil would fade and good
Would live in our hearts.
If only this New Year
Armenia would be free
And fields of roses would gleam
Around our Mount Masis.
If only this New Year
The Armenian people would unite
And our flag would wave atop
Our fortress at Karin.
If only this New Year
Armenia would stand on its feet
And our half-ruined Karin
Would become our capital.
Armenians, never doubt
That all this will be realized
If we free ourselves
of small-mindedness, once and for all.

Another New Year's classic from Ruben Hakhverdyan is the soothing tune, New Year. Upon first listen, one may mistake it for a mere nursery tune, but, like the best children's songs, there is something special about it that transcends age. The beautiful animation of the music video and the singalong nature of the chorus, "Nor Tari, Nor Tari," will quickly make this children's jingle a favorite across the many generations gathered at the New Year's dinner table.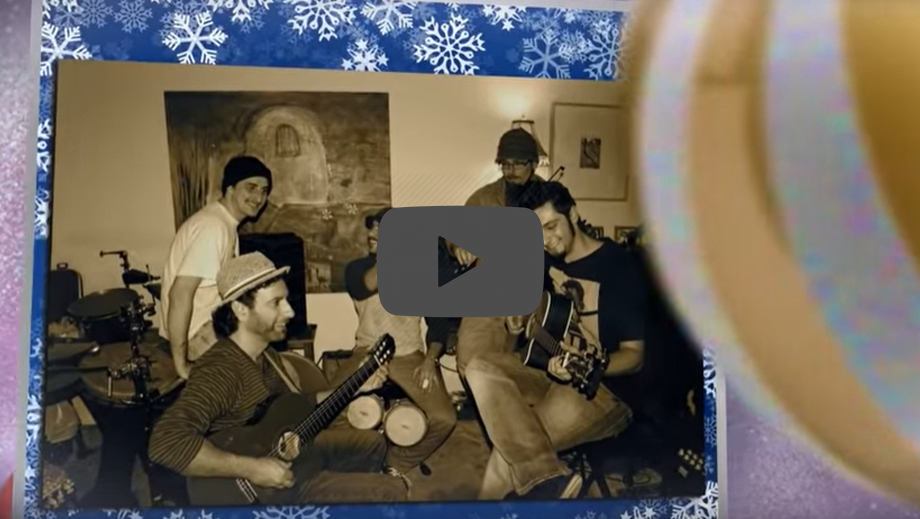 Anoushig Gaghant Baban ("Sweet Santa Claus") is equal parts Christmas and jazz, with some hye (Armenian) flavor thrown in. Written by Ara Dabandjian of Element Band, a favorite here at h-pem, with vocals by Natalie Avunjian, this original composition offers a new twist on an old genre. The song is featured in the cross-genre, appropriately-named album, Spirit of Christmas.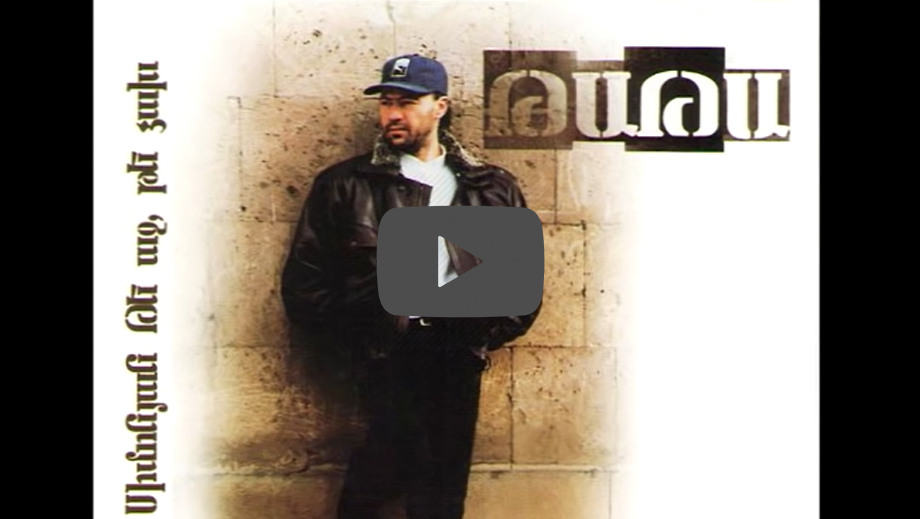 In Armenia, there is no Gaghant Baba/Dzmer Papik ("Santa Claus" in Western Armenian and Eastern Armenian respectively) without Dzyunanush (Snow Maiden). Based on the Russian fairy tale character, Snegurochka, Dzyunanush assists the Big Guy with the New Year's festivities. (As mentioned earlier, in the Soviet Union, Christmas celebrations were all but forbidden, so these traditional Noël characters assumed their holiday duties on the New Year instead.) Armenian pop singer, Tata Simonyan's upbeat tune about the Snow Maiden is a must-have on New Year's Eve.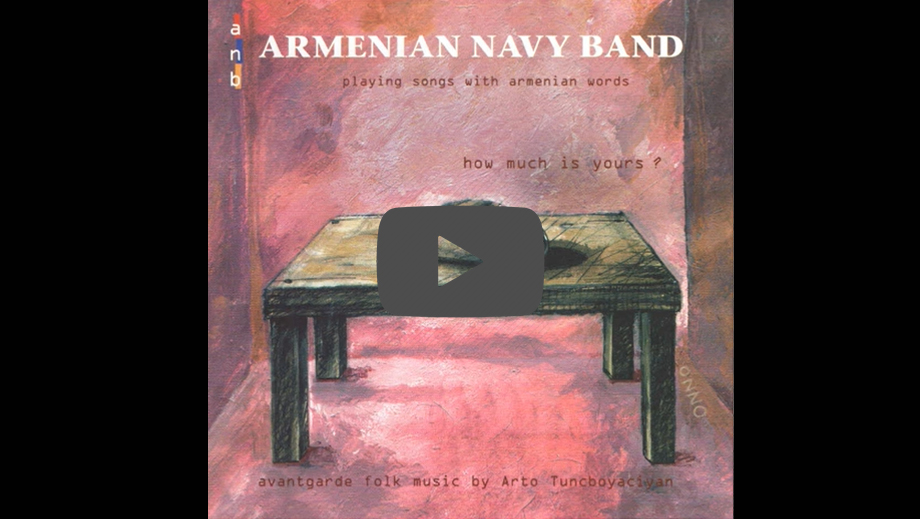 Grammy-winning musician, Arto Tunçboyacıyan, is known for shaking things up in the ethno-jazz-world music scene. His avante-garde folk ensemble, Armenian Navy Band, has been serving up hit after hit for the past 20 years. Their 2004 album, "How Much Is Yours?" featured a handful of fête odes, including "Kef Kef" ("Celebration"). Opening with jingling bells and Arto's vocals crying out in Armenian, "Christ is born and revealed," (a common refrain uttered during Armenian Christmas service) the song quickly bursts into a funky instrumental number with tars, kanuns, trumpets, and percussions. It is an exaltation between the various sounds created by each instrument, and we can't help but dance along.
What are your favorite holiday tunes? Let us know!