'Bells & White Branches': 'Tis the season for Gracie Terzian's ukulele
Gracie Terzian
December 09, 2019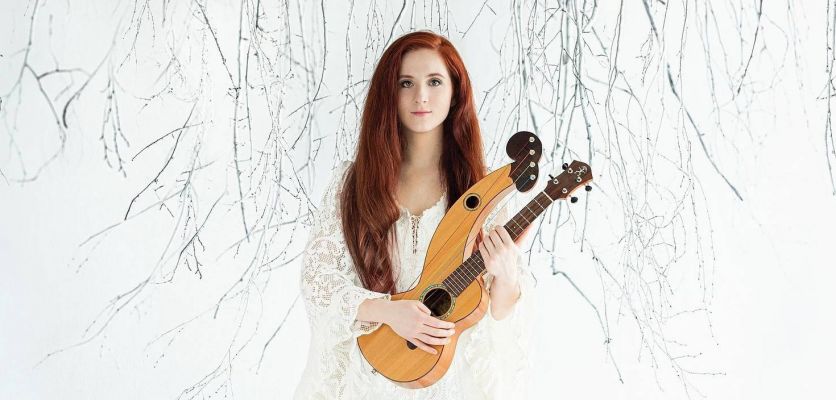 In her new album, "Bells & White Branches," jazz singer Gracie Terzian recreates six Christmas classics with her signature voice and everyone's favorite tropical instrument: the ukulele! The result is a unique reimagining of these timeless tunes…
| | |
| --- | --- |
| Genre | Jazz; Christmas music; Ambient/New Age |
| Released | Nov. 28, 2019 |
| Location | New York, N.Y. |
| Language | English |
| Duration | 16:30 |
| Link | |
Jazz is often called the "pop music of the past." Though some jazzists would argue with that characterization, there is no denying that the genre has lost its mainstream edge to more contemporary styles like rock, hip-hop, and electronic music—that is, until the holiday season. When snow covers bare branches and stars herald in endless night, the old standards of Ella and Duke and Frank make their way to our record players once more. There is something to be said about returning to this music as we end and begin the year. Gracie Terzian's latest record, "Bells & White Branches," joins that coveted collection.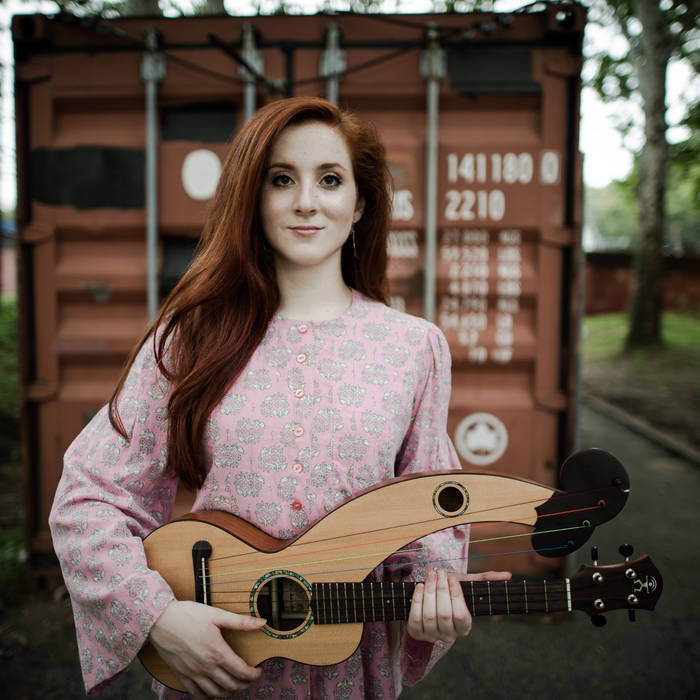 A "hybrid" variation of the ukulele—a quirky Hawaiian adaptation from the Portuguese machete—the harp ukulele features two different styles, which both look like a guitar with an extra arm. (Photo courtesy of Gracie Terzian).

Similar to the genre itself, Gracie Terzian's voice has a timeless quality. Though billed as a singer, she deserves equal mention for her second-in-line musical weapon: the harp ukulele. Like calculus, its invention is attributable to two individuals, who independently developed different forms of the funky-looking instrument. Gracie wields it well; its strums provide an almost duet-like quality to her main instrument: her silky smooth vibrato. It's worth noting that Gracie even developed a unique tuning system that is conducive to jazz music, which she teaches in ukulele workshops around the world.
Many artists have served as mentors to the young talent, including one of her professors, and fellow Armenian-American jazz vocalist, Stephanie Nakasian, from whom she says she has learned a lot about jazz singing. After years of performing—both as a musician and actress—Gracie's debut EP, "Saints and Poets," dropped in 2015 and rocketed to #23 on the Billboard jazz charts and the #3 jazz album on iTunes, quickly catapulting her onto the bustling (and notoriously competitive) New York City jazz scene. The record was a compilation of six original tunes, all composed by the vocalist herself—unusual for a contemporary jazz singer. The move solidified her place among the exclusive ensemble of young female jazz vocalist-composers, such as Norah Jones, Melody Gardot, and Madeleine Peyroux.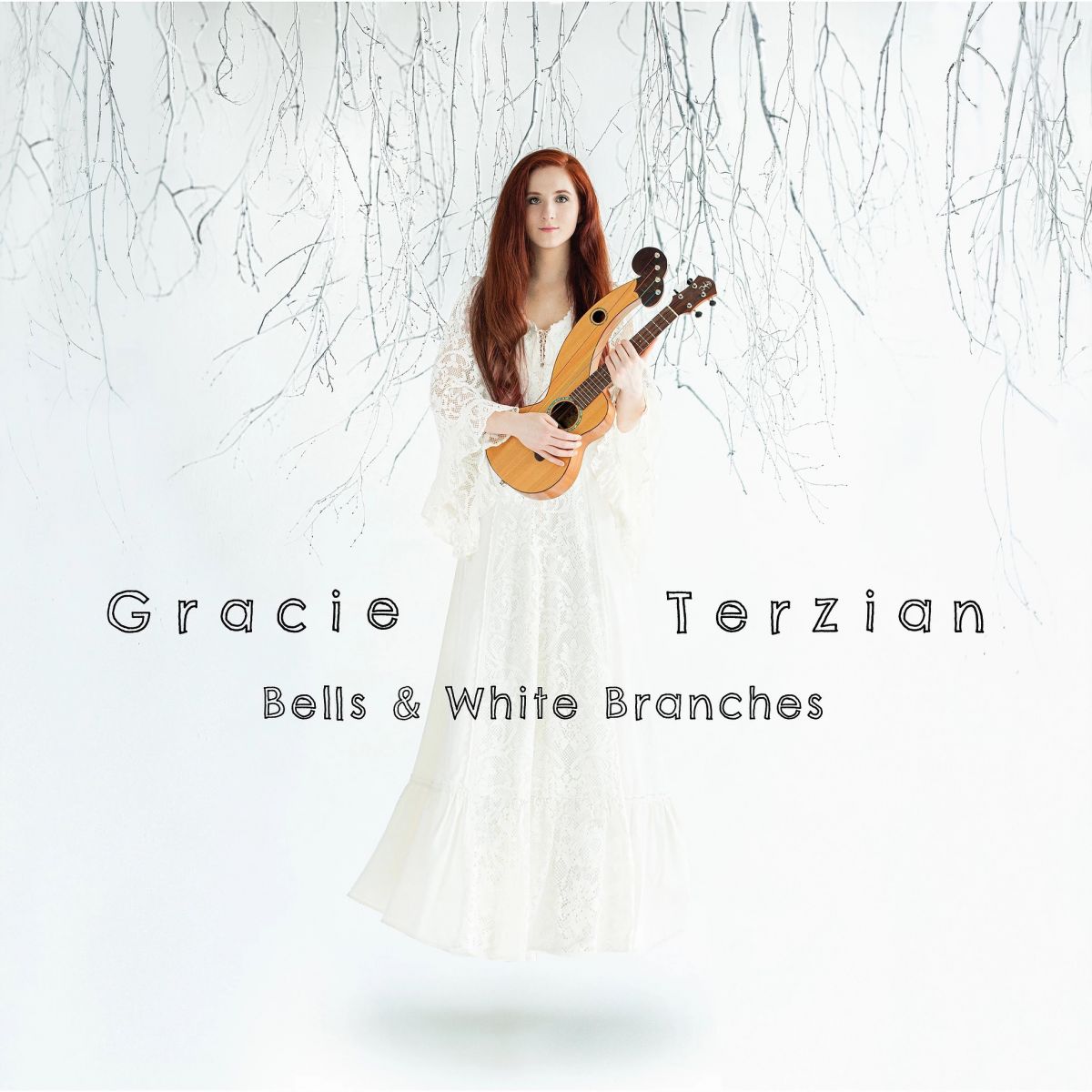 The album cover of "Bells & White Branches" (Graphic courtesy of Gracie Terzian)

While the melody is fundamental, writing lyrics is her favorite part of the music-making process. She often reads screenplays in her free time to draw inspiration. "Does anyone ever realize life while they live it? Saints and poets maybe." This line, from the play, "Our Town," by Thornton Wilder, left such an indelible impression, that it became the title of her debut record. The play imparts the tried-and-trued idea that we often get overwhelmed by the pace of life and do not appreciate what we have until it's gone. Gracie says she can relate. "I'm often overwhelmed by the beauty of things around me."
Yet, without realizing it, Gracie's lyrics, couched in her soft timbre, reminiscent of another era—one etched in black and white film and scratchy vinyls—has done much the same for her fans. The line, "I'm nice, but I'm not good," from "Exit Strategy," my personal favorite track off the record, often plays on a loop in my head. The six-track format worked well with "Saints and Poets," and it features again in her new album, "Bells & White Branches," a love ode to one of those classic colors—the snow white of winter. The tunes are all well-beloved Christmas classics, but with a distinctly Gracie flare. If her first record was "coffee-house" jazz, then this one is a fiery-scotch-by-the-fireplace jazz. Between her soothing vocals and the soft lilts of the ukulele, Gracie adds some more beauty around us, only it's not overwhelming, but "smooth listening" at its finest. It's the kind that makes you want to grab a warm drink, close your eyes, and transport to Christmas in Gracieland.
Check out a preview of the album as well as "The Christmas Song (Chestnuts Roasting)" in our video section below! You can also listen to and order Gracie's album, "Bells & White Branches," on Spotify and iTunes today!
Join our quest to keep up with the trends!
Video
"Bells & White Branches" preview

(Video: Gracie YouTube page)

"The Christmas Song (Chestnuts Roasting)"

(Video: Gracie YouTube page)
?>

"Bells & White Branches" preview

?>

"The Christmas Song (Chestnuts Roasting)"