#IsolateWithHPem episode 5: The multi-talented Vahé Berberian
April 18, 2020 - May 17, 2020
Running out of juice during these trying times? Well, we've got you covered! On April 6, h-pem kicked-off its social connection initiative #IsolateWithHPem. For the foreseeable future, we will periodically post exclusive videos from our talented friends, who are professionals in their respective fields—from cooking and dance to comedy, journalism, and beyond. Their snappy tutorials will help us all combat the challenges posed by physical isolation through a virtual learning hub. Stay tuned!
Ever wondered what it takes to carve out a career in comedy?
As a seasoned stand-up comedian-painter-playwright-actor, our friend Vahe Berberian knows a thing or two about "making it" in cut-throat (and often, very unfunny!) industries. In episode 5 of our #IsolateWithHPem social media initiative, Vahe offers two simple pointers for aspiring funny folk—though, we think that his tips are useful for even the most serious among us!
1. Read incessantly: "Nothing expands your mind more than reading good literature."
2. Always carry a journal with you and take notes.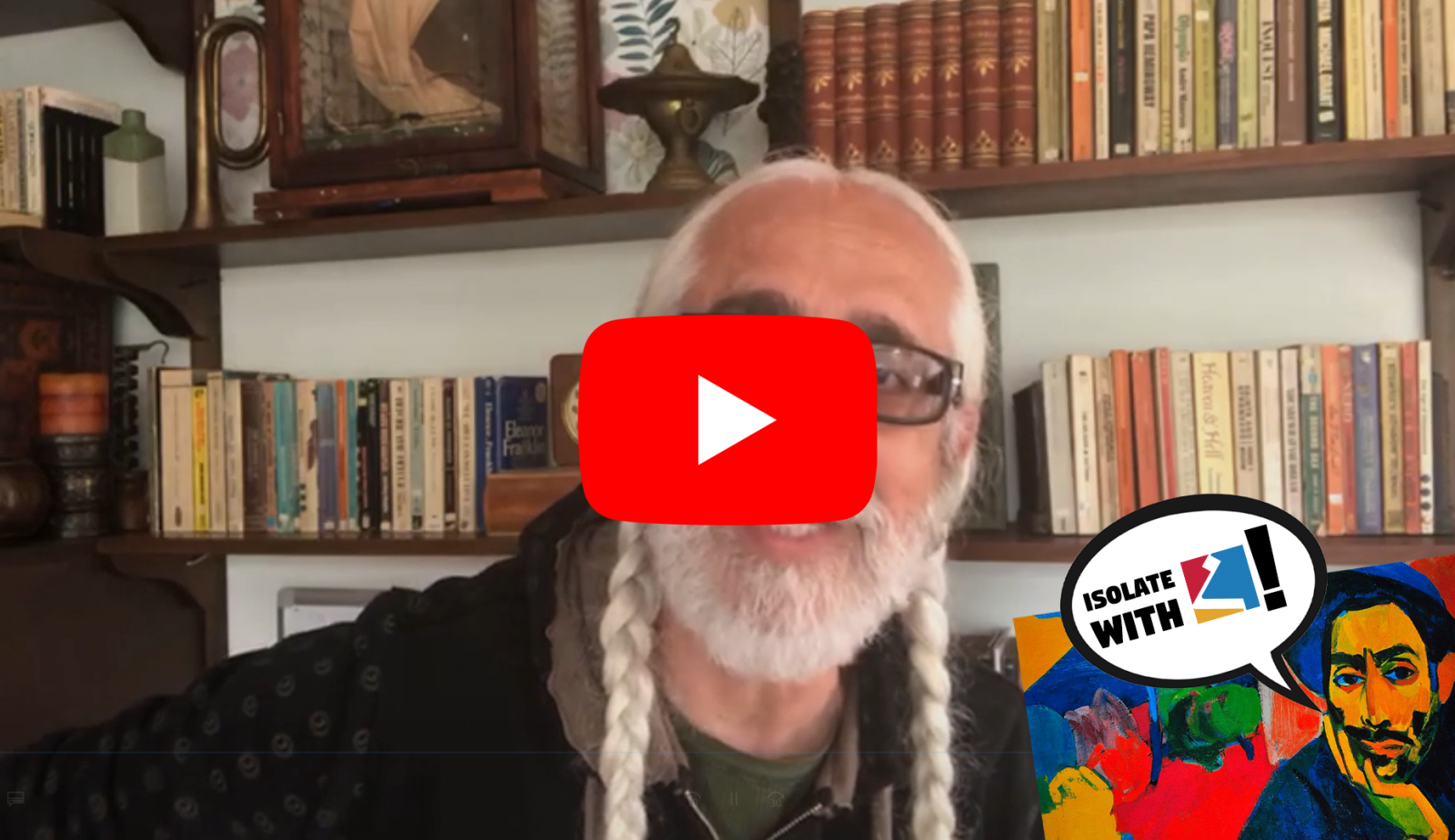 Stay tuned for more tutorials from other professionals! #IsolateWithHPem
Any additional references or recommendations? We would love to hear your suggestions!
Video
#IsolateWithHPem episode 5: The multi-talented Vahé Berberian

(Video: h-pem)
?>

#IsolateWithHPem episode 5: The multi-talented Vahé Berberian