#IsolateWithHPem episode 9: Comedian and author Hratch Demiurge
May 01, 2020 - May 17, 2020
Running out of juice during these trying times? Well, we've got you covered! On April 6, h-pem kicked-off its social connection initiative #IsolateWithHPem. For the foreseeable future, we will periodically post exclusive videos from our talented friends, who are professionals in their respective fields—from cooking and dance to comedy, journalism, and beyond. Their snappy tutorials will help us all combat the challenges posed by physical isolation through a virtual learning hub. Stay tuned!
Today's episode of #IsolateWithHPem features comedian, author, and translator Hratch Demiurge. "If you're a normal person, you're probably having a hard time adjusting to the solitude and misery of the quarantine right now. But if you're a writer, like me, misery and solitude are the ideal work conditions." Intrigued? Hear Hratch offer up some hilarious tips on the art and science of translation.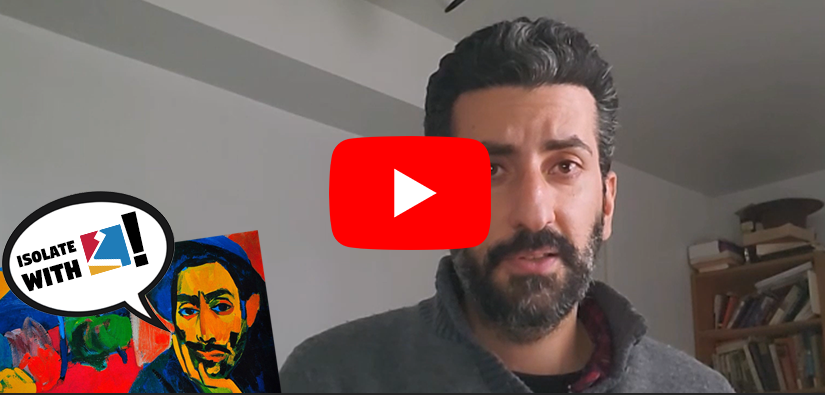 Stay tuned for more videos from professionals! #IsolateWithHPem
Any additional references or recommendations? We would love to hear your suggestions!
Video
#IsolateWithHPem episode 9: Comedian and author Hratch Demiurge

(Video: h-pem)
?>

#IsolateWithHPem episode 9: Comedian and author Hratch Demiurge