#IsolateWithHPem episode 10: Journalist Avedis Hadjian
May 03, 2020 - May 17, 2020
Running out of juice during these trying times? Well, we've got you covered! On April 6, h-pem kicked-off its social connection initiative #IsolateWithHPem. For the foreseeable future, we will periodically post exclusive videos from our talented friends, who are professionals in their respective fields—from cooking and dance to comedy, journalism, and beyond. Their snappy tutorials will help us all combat the challenges posed by physical isolation through a virtual learning hub. Stay tuned!
Today is World Press Freedom Day!
To celebrate, this episode of #IsolateWithHPem features Venice-based journalist Avedis Hadjian. His writing has appeared in many international publications, including the Los Angeles Times, Bloomberg News, and Le Monde diplomatique, and his 2018 book, "Secret Nation," uncovers some of the stories of Turkey's hidden Armenians.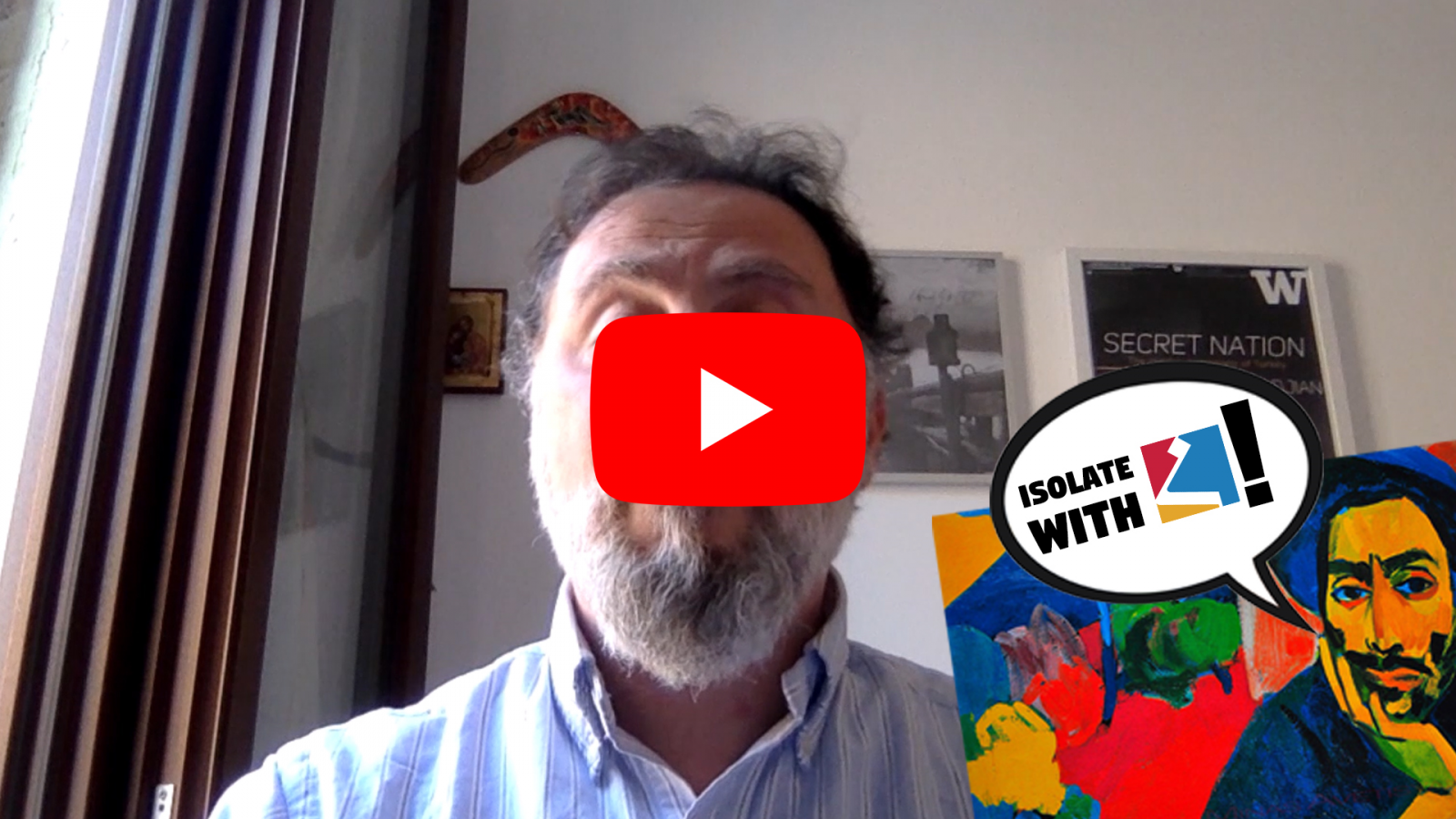 Hear the writer offer up a few quick tips on how to make the most of this lockdown. Then, stay tuned for more videos from professionals! #IsolateWithHPem
Any additional references or recommendations? We would love to hear your suggestions!
Video
#IsolateWithHPem epsisode 10: Journalist Avedis Hadjian

(Video: h-pem)
?>

#IsolateWithHPem epsisode 10: Journalist Avedis Hadjian