#IsolateWithHPem episode 14: Chef Ara Zada
May 17, 2020 - May 17, 2020
Running out of juice during these trying times? Well, we've got you covered! On April 6, h-pem kicked-off its social connection initiative #IsolateWithHPem. For the foreseeable future, we will periodically post exclusive videos from our talented friends, who are professionals in their respective fields—from cooking and dance to comedy, journalism, and beyond. Their snappy tutorials will help us all combat the challenges posed by physical isolation through a virtual learning hub. Stay tuned!
During this time of isolation, many of us have (forcibly) discovered the virtue of cooking a homemade meal. But, let's face it: Most of us could use a hand in the kitchen.
In today's episode of #IsolateWithHPem, chef, food stylist, and co-author of "Lavash," a new Armenian cookbook, Ara Zada breaks down for us some quick tips and tricks on how to properly cut an onion. As they say, "all food stylists are chefs, but not all chefs are food stylists."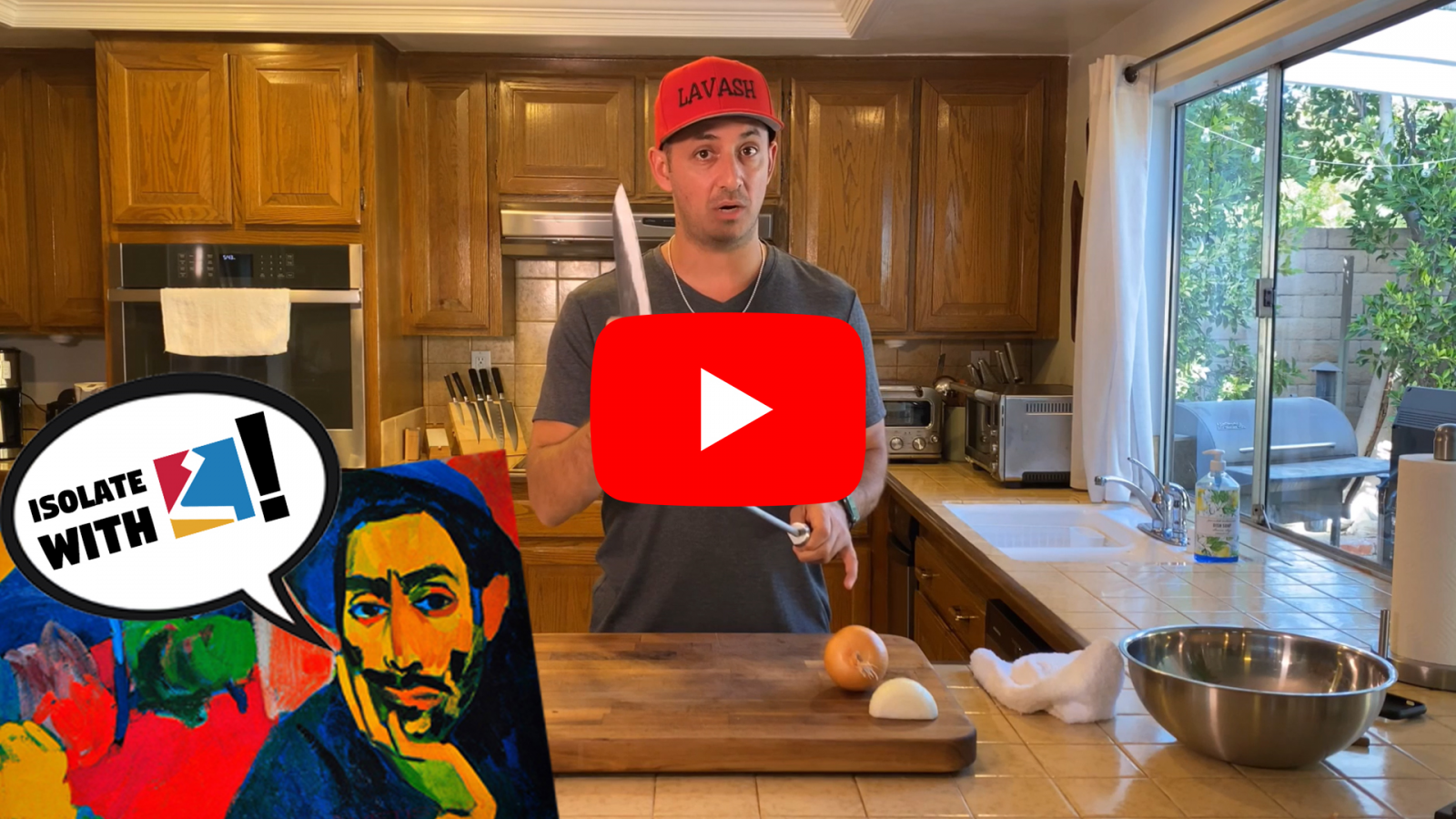 All good things must come to an end. Since lockdown measures are being eased in certain places, we have decided to halt our #IsolateWithHPem series for the foreseeable future. We hope you enjoyed these videos and tutorials from our talented friends across the globe. Try not to get too teary-eyed (we know, it's the onions!).
Any additional references or recommendations? We would love to hear your suggestions!
Video
#IsolateWithHPem episode 14: Chef Ara Zada

(Video: h-pem)
?>

#IsolateWithHPem episode 14: Chef Ara Zada
Join our community and receive regular updates!
Join now!