'Hamayak Jan': The tune that made 'Hamayak' a cool name
Armat
June 10, 2018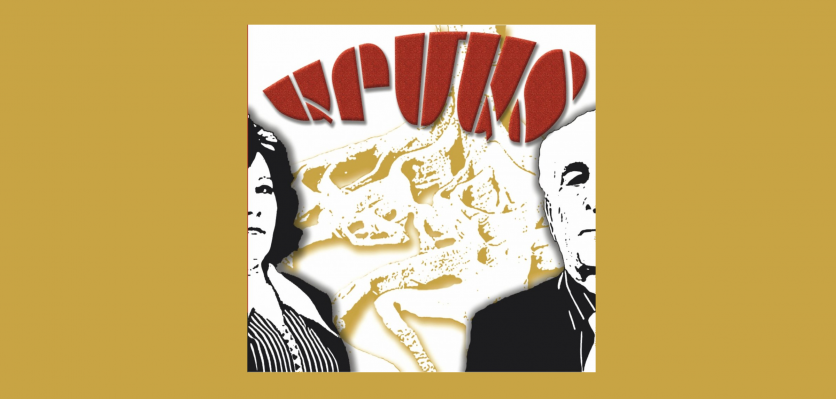 One of my absolute favorite songs—Armenian or otherwise—is this remixed, modern version of "Hamayak Jan" ("Dear Hamayak"): a lighthearted, comical song about a handsome yet penniless man named Hamayak.
| | |
| --- | --- |
| Genre | Ethno folk; dance; remix; pop |
| Released | 2011 |
| Duration | 3:49 |
| Link | |
This song has all of the duality elements of a modern folk song that we adore: Western dance beats mixed with Eastern traditional sounds, a piercing female vocal with a thundering male chorus, and playful yet romantic lyrics.
Though the singer teases Hamayak over his financial predicament, she is madly in love with him. The song ends with the line, "I'd rather starve to death than live without my dear Hamayak." Fun beats and intoxicating vocals aside, the song reminds us of our grandparents—who would lovingly mock each other in the most adorable ways possible. In a way, "Hamayak Jan" is an ode to their relationship.
Armat's version is essentially a remix of Lusik Qoshyan's vocals, which remains the most popular and recognizable interpretation in Armenia. Qoshyan was one of the most beloved singers in Soviet Armenia, so it's no surprise why her vocals were chosen to bring this song into the 21st century.

Liked this? Listen to another version
In the last couple of years, a brewing Armenian trap music scene has been changing the course of modern underground Armenian music. The convergence of this hip-hop subgenre with traditional folk tunes from the Armenian Highlands makes for a sweet concoction. Check out the trap version of "Hamayak Jan" produced by DJ ArTy below.
Tumo bands, DIY and Pyramidz, recreated this classic in a style that can only be described as "Tumo funk." Check out the fun music video that accompanies the all-kids rendition below.
If you're looking for a catchy, simple head-bopping tune, this is it: Iveta Mukuchyan's smooth, entrancing vocals, heavy drum beats, and a zurna solo make this new rendition one of our go-to dance songs. Check it out below.
Join our quest to keep up with the trends!
Video
"Hamayak Jan" (Trap Remix 2017 ) by Dj ArTy

Video: Million Beats Official YouTube page

"Hamayak Jan" by TUMO's DIY and Pyramidz

Video: TumoTube YouTube page

"Hamayak" by Iveta Mukuchyan

Video: Provided to YouTube by TuneCore
?>

"Hamayak Jan" (Trap Remix 2017 ) by Dj ArTy

?>

"Hamayak Jan" by TUMO's DIY and Pyramidz

?>

"Hamayak" by Iveta Mukuchyan