'Horovel': Sounds of Artsakh
Voices of Artsakh
June 11, 2018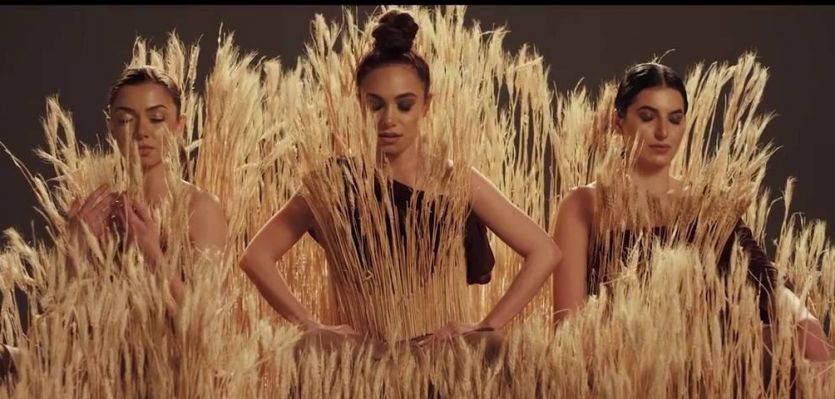 If you're struggling to find that playlist that will enable maximum concentration and output at work, perhaps you might draw inspiration from the repertoire of your ancestors.
| | |
| --- | --- |
| Genre | Ethno folk; pop; remix; labor song; kids |
| Released | 2016 |
| Location | Armenia; Artsakh |
| Duration | 4:15 |
| Link | |
Horovel is the genre of song in which Armenian villagers would prepare their daily toils on the field. Each region had their own songs, which centered on themes such as plowmen calling on their animals to work and women beating mortar to stone.
This specific song, "Horovel," is a village work song from the Artsakh region, whose unique dialect is notoriously difficult for others to understand, but its melodious nature makes it perfect for this genre of music. Through the various calls and exclamations of "ho, holel, hom, hora hor," etc., the song paints a picture of the mountains and hills of the Artsakh homeland, and what life was like for villagers of the time—whose livelihood relied on their farm animals.
Voices of Artsakh is a musical project whose mission is to develop a talented pool of musicians from Artsakh to showcase Artsakh's culture to the world. Their rendition of "Horovel" is modern and catchy, featuring mainly children's vocals. Check out the vibrant music video, with traditional village clothing, work instruments, and a dance party in a hay barn.
To this, we say lokh lav a ("all is good," in the Artsakh dialect).
Liked this?
Check out Voices of Artsakh's wildly catchy covers of other popular folk tunes, such as "Karabakhtsin" and "Nakhshun Baji" below.
Join our quest to keep up with the trends!
Video
"Horovel" by Voices of Artsakh

Video: Voices of Artsakh YouTube page

"Nakhshun Baji" by Voices of Artsakh

Video: Voices of Artsakh YouTube page

"Karabakhtsin" by Voices of Artsakh

Video: Voices of Artsakh YouTube page
?>

"Horovel" by Voices of Artsakh

?>

"Nakhshun Baji" by Voices of Artsakh

?>

"Karabakhtsin" by Voices of Artsakh