'Sari Sirun Yar': Love on the mountains
Carahunge Band
June 15, 2018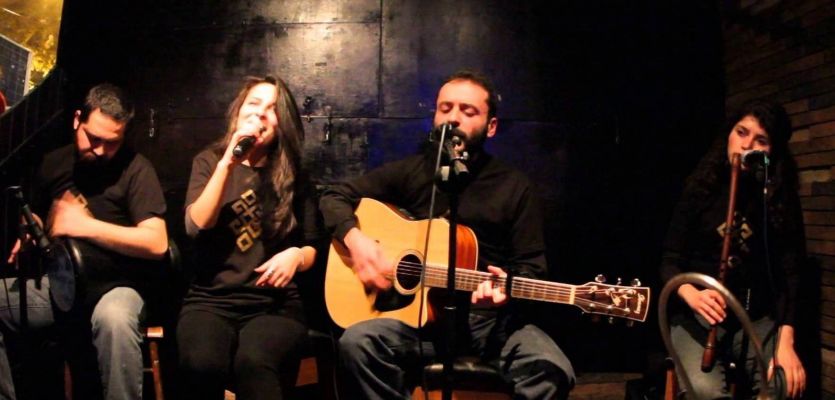 Check out this version, which is the embodiment of the Armo folk genre.
| | |
| --- | --- |
| Genre | Rock; folk-rock; band |
| Released | 2014 |
| Location | Armenia |
| Duration | 3:52 |
| Link | |
Carahunge is a folk-rock band from Armenia, formed with the intention of reviving folk masterpieces and old tunes shrouded in mysticism in a modern way. Their version of "Sari Sirun Yar" ("Mountain Beauty")—a pleasant, upbeat love song—features back-and-forth male and female vocals with a guitar strum, light drumming, and shvi (an Armenian fipple flute made from apricot wood) in the backdrop.
Liked this? Listen to another version
If you're looking for a version that harmonizes the rock and folk genres more distinctly, check out Apo Sahagian's cover below. If you're looking for your next karaoke song, this is it! (Audio take below)
Excerpt (Translated by us)
The chorus of this love ballad goes as follows:
Beautiful Mountain Girl,
Bring me a mountain carnation,
Oh, what carnation?
Bring me the flames of love!
Join our quest to keep up with the trends!
Video
"Sari Sirun Yar" by Carahunge

Video: Carahunge Band YouTube page
?>

"Sari Sirun Yar" by Carahunge