'Sona Yar': Bringing this Mshetsi tune back to life
Zen
June 15, 2018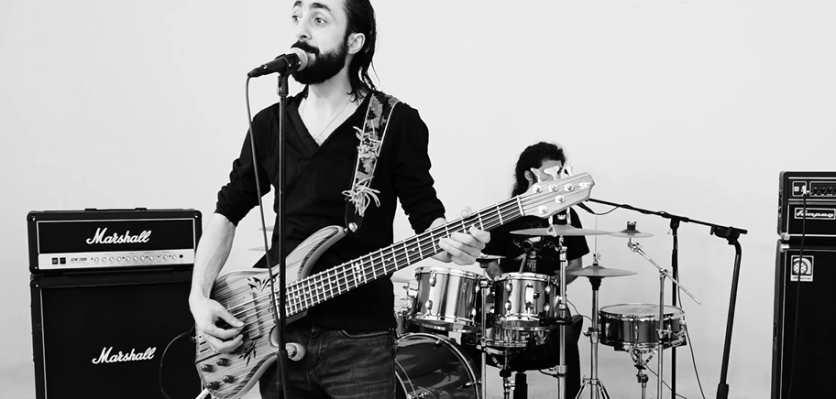 Taking a note from the immense global popularity of Armenian-American heavy metal band, System of a Down, Armenia has produced a few artists and bands in the heavy metal genre in recent years. Two such bands are the Vanadzor-based, politically conscious ensembles, Vordan Karmir and Zen.
| | |
| --- | --- |
| Genre | Rock; folk-rock; metal; band |
| Released | 2017 |
| Location | Armenia |
| Duration | 2:49 |
| Link | |
Named after the endangered Armenian insect from which a unique red dye color has been made since antiquity, Vordan Karmir (literally "red worm"), is one of the most popular and enduring bands in Armenia, with a diverse repertoire ranging from nu-metal hits to English language covers to reinvented folk tunes.
"Sona Yar (Սոնա եար)" is a folk song from Mush. In this love song, the singer praises the beauty of a girl named Sona, which is one of the most popular female names in Armenia today. The band, Zen, sprang from Vordan Karmir and is comprised of one half of the original group. Watch their rock version of this tune in the wonderful CivilNet-produced documentary on Armenian ethnographic music, called "Survival Songs" (video below).
Liked this?
Check out our video section below for Vordan Karmir's modern take on another beloved Mshetsi tune, "Zartir Lao" ("LAO").
The metal thrashing beats and bellows on echo the revolutionary sentimentality of the song, which is essentially a call to action for the oppressed to join the struggle against those who wish them harm. The song traces its roots to the 1890s, when Armenian fedayees (freedom fighters) were struggling for minority rights in the increasingly tyrannical Ottoman Empire. (video below).
Also check out Komitas' version of "Sona Yar," performed by the Ayb School Choir.
Join our quest to keep up with the trends!
Video
"Sona Yar" By Zen

Video: Davit Galstyan YouTube page

"Survival Songs" by CivilNet

Video: CivilNet YouTube page

"LAO" by Vordan Karmir (live)

Video: Vordan Karmir YouTube page

"Sona Yar" (Komitas) by the Ayb School Choir

Video: Ayb School Choir YouTube page
?>

"Sona Yar" By Zen

?>

"Survival Songs" by CivilNet

?>

"LAO" by Vordan Karmir (live)

?>

"Sona Yar" (Komitas) by the Ayb School Choir