Photographs | Entre los Cubanos
April 27, 2018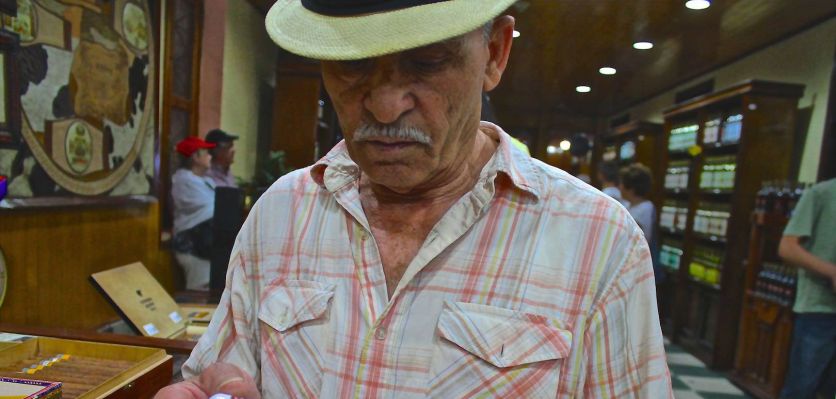 When I called my parents to tell them I had won the grant, they were thrilled for me. I would get a taste of whatever crumbling ruins were left of the Soviet Union they had to leave behind...
Artist's name
Ripsime Biyazyan
Occupation

Development Associate for Children of Armenia Fund (COAF)

City/Country
New York, N.Y.
About the artist

Ripsime Biyazyan hails from Los Angeles, Calif. and has an MA candidate in Global Thought at Columbia University with an emphasis on Economic Development
She is 25 years old and was born in Armenia
Her parents won the green-card lottery and moved to the U.S. in 1996 when she was two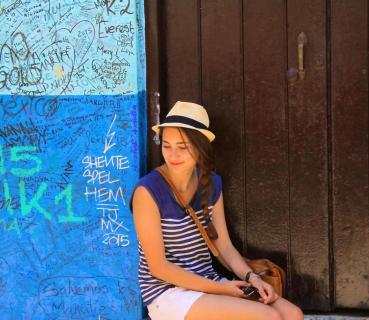 Ripsime Biyazyan
For my undergraduate senior comprehensive thesis, I traveled to Havana, Cuba for three weeks to study the effect that dissident bloggers have on the international community with the purpose of placing more pressure on Cuba to liberalize. I was accompanied by my maternal grandfather, with whom I spent a lot of time, considering there was no internet and no one else we knew on the island. He passed away about a month later due to a heart attack. I am incredibly lucky to have spent the time with him, as he showed me that the pristine lives that the happy Cubans led were pure bliss. I am glad I was able to give him one last adventure, and for that, I dedicate my work—my photos and my thesis—to him.
I won my grant to Cuba the day former President Barack Obama announced that he would lift the tourism blockade in April 2015, almost neatly aligning with the Armenian Genocide Centennial. I went to Cuba on the premise of an American student taking a photojournalism class, but the parallels I saw with my family's experience as Armenians in the final days of the crumbling Soviet Union were noteworthy: from the cold political environment to the warm hospitality of strangers, Cuba was a beautiful life-changing experience, both as an Armenian and as an American.
Are you an aspiring writer, poet, or artist? Show the world what you've got!