Photographs | Talar Green reveling in life's mysteries
April 11, 2019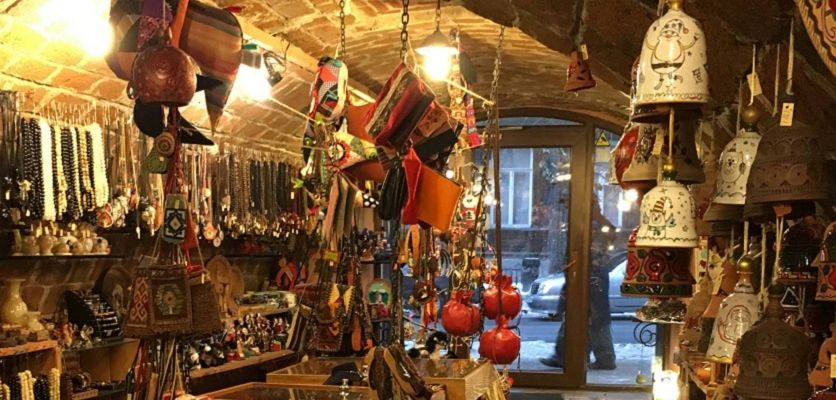 In her quest for finding a deeper meaning in photography, she has discovered that taking photographs leads to a different state of being and makes one appreciate the amorphous boundaries between reality and fiction.
Artist's name
Talar Alyemezian
Occupation

Executive Secretary at Armenian Deputies Office
Photographer in her leisure time

City/Country
Lives in Beirut, Lebanon
About the artist

A graduate of the Lebanese Armenian Technical College (LATC), where she has participated in student exhibitions between 2015 and 2017
She has honed her skills with a modest camera and likes to take photos of "anything beautiful"
Is there truth in a photograph? Is there a story? Does a picture speak for itself? If beauty lies in the eye of the beholder, then what about the photographer's perspective?
The temptation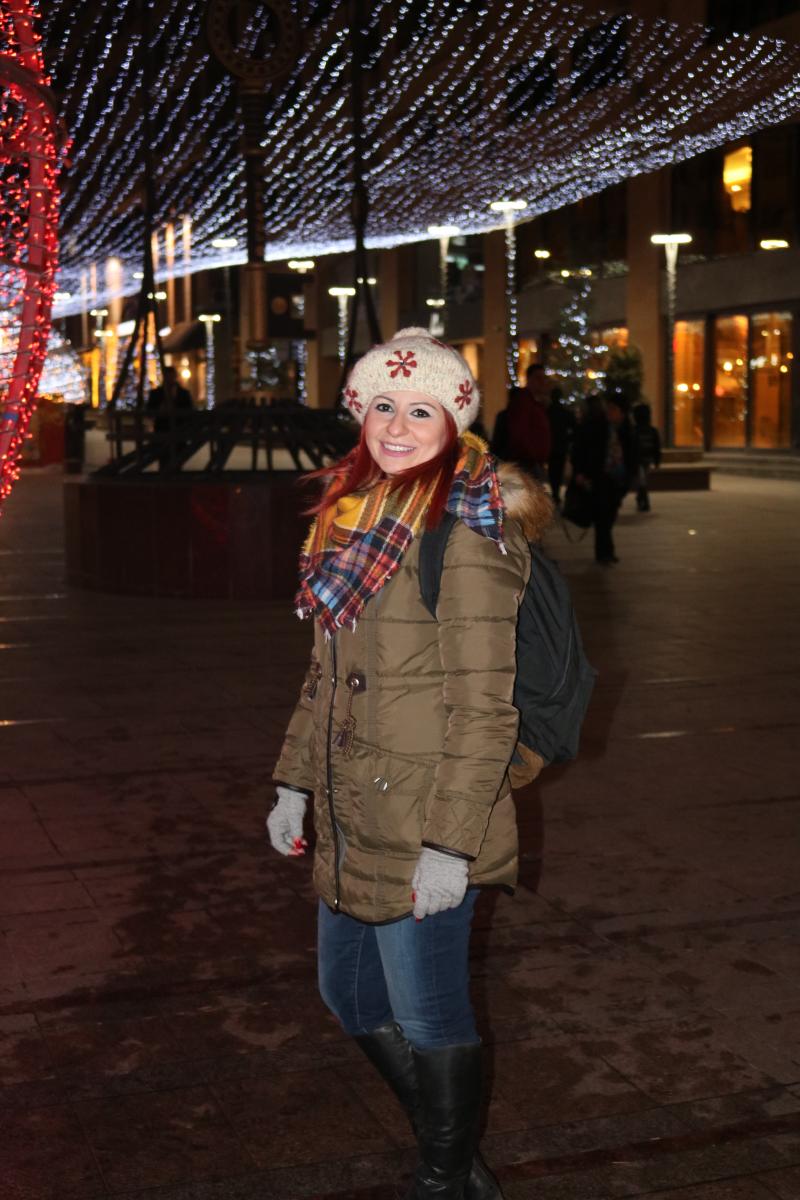 A nature lover, it's no coincidence that she is "Talar -Green" on social media. "We must safeguard nature as a national heritage," she says, and tells the story of her mother, who had visited Soviet Armenia long before she was born: "At the time, signs which read 'Դալար պահեցէք բնութիւնը' (today's equivalent of keep green and keep our planet clean) were everywhere. The word դալար (green) became associated with the motherland, hence the namesake."
I was pondering over these questions while gazing at the glittering photograph hanging above Talar's desk at the Armenian Deputies Office on the first floor of Shaghzoyan Center in Beirut. I would say that this hub of community activities in the Armenian quarter of Bourj Hammoud was an unlikely place for such meditative contemplation.
Had the photograph always been there? I was not sure. But it was the first thing that caught my eye that day. Was it a surreal collection of arts and crafts or an underground cave of treasures from One Thousand and One Nights?
I liked the temptation of stepping into a fairytale world. But Talar was quick to hold me back. "It's Dalan," she said, referring to the souvenir shop on every tourist's list of must-dos in Yerevan. "It's fun to linger over each display there; each hand made item is like a piece of our country, and the colors are simply mesmerizing! They have a therapeutic effect."
She registered my disbelief and tapped her mobile phone to produce a snow-clad circle of pine trees.
"A reproduction of this photo hangs on the fourth floor of this building," she said. "People wonder what idyllic Alpine landscapes have in common with this center. I have a hard time convincing them that this is the first view one encounters upon stepping out of the train in Gyumri on a freezing morning."
Our conversation quickly moved from small talk to a discussion of her hobby as a photographer.
Take a break and scroll through Talar's submissions before you find out more about her creative passion.
The fascination
Talar is fascinated by nature and its myriad transformations. "I love change," she says. "The only way to relive the pleasure of the moment, to savor the memory of the scenes you have marveled at, and to share it with others, is to photograph them."
She also likes to travel and discover new places. Armenia pulls her as the developing motherland and "as a country where Christianity has a different feel, where the austerity of the ancient churches helps you connect not only with God, but also with the land of your forefathers," she muses. "You feel the profound mystery of achieving serenity through prayer." No wonder she had chosen to get married in the medieval St. Gevorg [St. George] Church of Mughni, off the usual beaten track.
Yet, what had drawn Talar to Gyumri in Jan. 2017 were memories of the earthquake that had struck northern Armenia three decades ago. The shock waves had traveled across the Armenian Diaspora. As a child, she had been haunted by the iconic photograph of the clock that had stopped ticking on the outer wall of a school building in Armenia's second largest city.
She knew what she was after.
Gyumri wouldn't yield the clock frozen in time. However, it had wrapped her in winter warmth on the advent of the New Year. "You wouldn't say the place was raised to the ground," she reflects. "Even with snow on the streets and people behind closed doors, you could feel at home."
The ardor of such moments fills Talar's heart with immense joy. Her lens captures the inner soul of a place not only to revisit it and share it with others, but also to create curiosity. "I want people to go and actually see these places for themselves," she says.
The detachment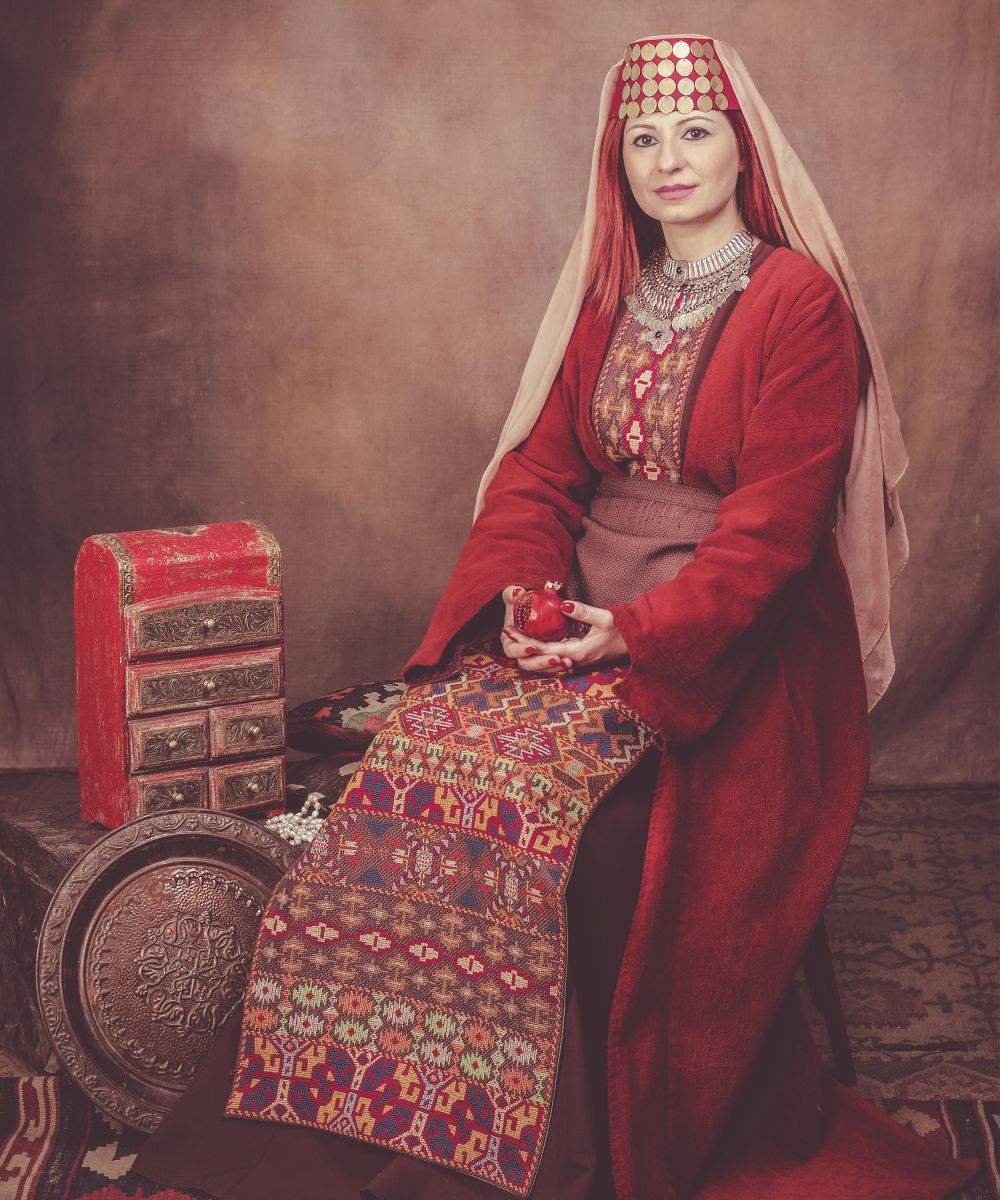 Talar poses for a self potrait in the traditional dress (taraz [տարազ]) of Vaspurakan, just to "connect with the past and feel its presence; with a pomegranate in my hand as a symbol of eternity," as she puts it.
Talar is not always behind the camera. She likes to get photographed in traditional costumes. "I try on different Armenian costumes to experience a different feeling each time," she explains. "When you put on a national costume, you're transported back in time. You get an image of what you think a true Armenian looks like, you get a sense of how your ancestors lived, and somehow you embrace the grave extent of the suffering they endured." On such occasions, she never smiles at the camera, "because the costume itself obliges you to take a serious posture."
Growing up in a family where music and painting were a daily part of life, Talar wasn't even aware that photography was a hobby for her. As a kid, she wandered around with disposable cameras, until she decided to take courses in photography and learn more.
"My perspective changed dramatically," she confesses. "When I photograph, I shift into a different inner world. I feel detached from what is going on in my life. When you're in nature, when you see God's creation or man-made creations, you feel a special bond."
Talar wishes to delve deeper into the artistic side of photography. She was happy to submit a fine selection of photos from her "Armenia" and "Lebanon" series to h-pem. Each weaves a narrative of its own…
Let us know in the comments below which photos you like best. If you have an "eye" for photography like Talar and enjoy taking photographs, don't wait, submit your work today!
Are you an aspiring writer, poet, or artist? Show the world what you've got!