Design | Rita Deek appreciates her roots
June 13, 2019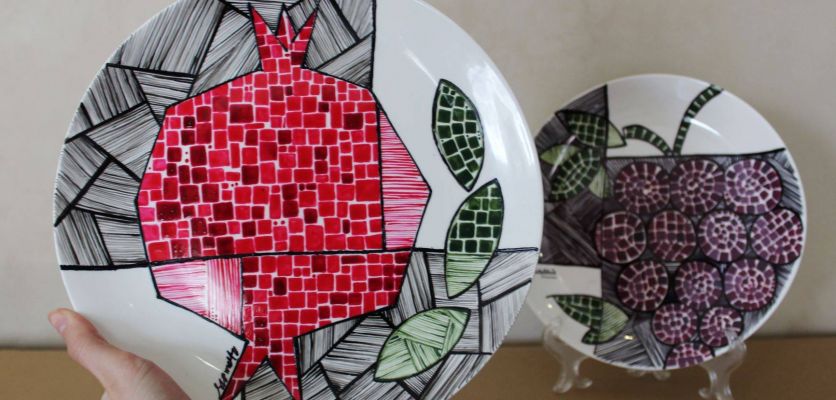 As someone who has often questioned the "authenticity" of her Armenian identity, Rita Deek has proven to be among the most innovative entrepreneurial Beirut-based artists inspired by Armenian art and culture today.
Artist's name
Rita Deek
Occupation

Self-employed; Freelance designer; Product designer

City/Country
Lives in Beirut, Lebanon
About the artist

Founder of Roots/Արմատ
Graduate of National University of Architecture and Construction of Armenia with a Bachelor of Architecture & Design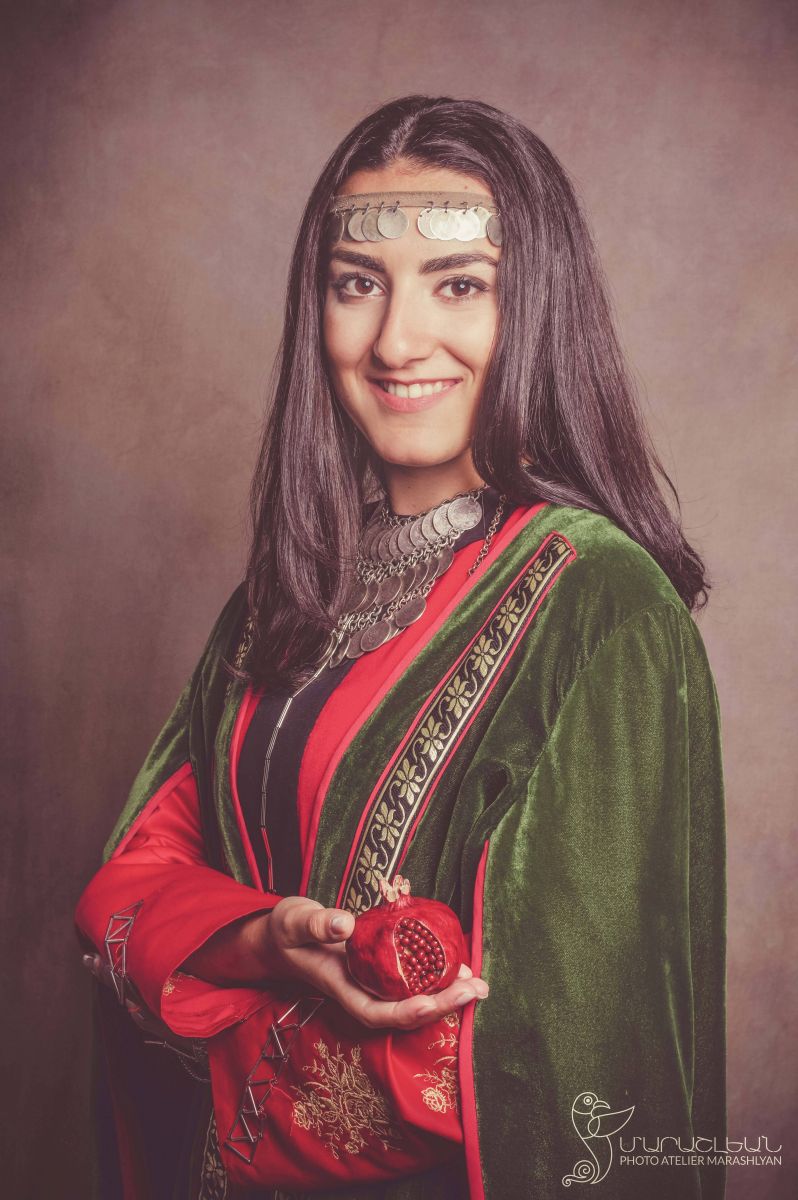 Rita Deek (Photo: Atelier Marashlyan)
Rita's been living far from her hometown of Aleppo for a while now. After graduating from an Armenian high school in the densely populated Syrian city, she moved to Yerevan to pursue her degree in architecture. Today, she's the founder of Roots/Արմատ, an online store that sells all-things Armenian: from pomegranate-print surj (coffee) cup sets to personalized bookmarks, to trchnagir (Armenian bird-lettering) t-shirts and much more—all custom-designed and made by Rita herself.
Read below to learn more about Rita's artistic process. Check out her designs, which follows our short interview. Also, check out her work on Facebook and Instagram.

Shahen Araboghlian: How did you come to discover your artistic side?

Rita Deek: "Art Attack" was my favorite TV show as a kid. I used to be amazed by the projects made on the program and tried to remake them on my own. My parents used to get the necessary materials, like big pieces of cardboard, and I used to spend a lot of my time on them. I especially enjoyed 3D modeling.


S.A.: 3D modeling isn't what you're known for today though, what made you gravitate to drawing and painting?

R.D.: I was always a creative person, but it was always handmade arts and crafts for me; never drawing or painting. It wasn't until I was required to submit drawings as a part of my architecture entrance exam when I found out that I had a love for the paintbrush too!


S.A.: Why "Roots/Արմատ"? What was the inspiration behind it?

R.D.: When I branded my works under the "Roots" umbrella back in Nov. 2017, it was an obvious choice of mine. My mom is Armenian, but my dad is Arab, which could have easily made it difficult for me to embrace my ethnic Armenian side, especially living outside of Armenia. Yet, the effort put forth by my parents helped me grow into appreciating my armats, my roots. I, we wouldn't be here without our roots, contributing to Armenian culture. I also think of roots as a permanent presence in our inter-Armenian dialogue and I found it important to name my brand Roots/Արմատ.

I usually draw my inspiration from our dear alphabet, our unique architecture, khatchkars (cross-stones), and everything Armenian, especially pomegranates—a national symbol of ours.


S.A.: Has the process of connecting with an Armenian audience been easy?

R.D.: It hasn't been too difficult. I started off with gifting my work until my friends pushed me into starting a business, which made me realize something about my target audience. Armenians crave these designs, especially Armenians in the diaspora. We constantly struggle with the karot (yearning) factor—we're in a constant loop of missing an Armenian sense of belonging. Some miss Armenia itself, as it's often too far for them to visit. Others miss the communal togetherness of Armenians, as they do not reside in Armenian-populated regions. My art usually touches those people, the ones full of karot.
S.A.: Why submit your work on h-pem?

R.D.: I came across h-pem on social media and I was interested. After swimming through the content on the h-pem website and realizing how international the project was, I knew I should be a part of it!
Are you an aspiring writer, poet, or artist? Show the world what you've got!