Paintings | Impressions de Manu: A canvas of colors and emotions
July 22, 2019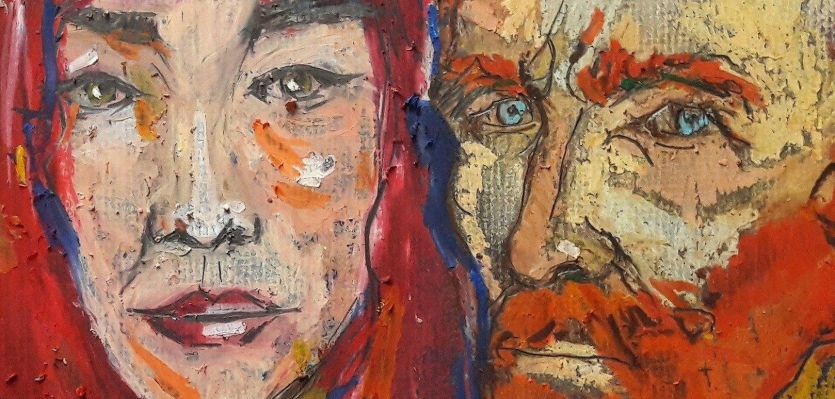 While most people spend a lifetime searching for their passion, painter Manu Harutyunian has always known hers. With several solo exhibitions, interview spotlights, and a swarming buzz on her budding craft, see why this young artist is one to watch.
Artist's name
Manu Harutyunian
Occupation

Impressionist painter

City/Country
Lives in Yerevan, Armenia
About the artist

Held five solo exhibitions: "Fatum" in 2017, "A Piece of Sun" in 2017 (for charity), "Jaune" (French for "yellow") in 2018, "The Story of a Picture" in January 2019, and "Dialog", which premiered on May 31 in the gorgeous Bánffy Palace in Cluj Napoca, Romania, and has featured in several group exhibitions throughout Armenia.

Runs art workshops for youth throughout Europe and Armenia.

Graduate of Terlemezyan College of Fine Arts in Yerevan, where she studied painting, and current student at the State Academy of Fine Arts of Armenia and the Art and Design University of Cluj-Napoca in Romania.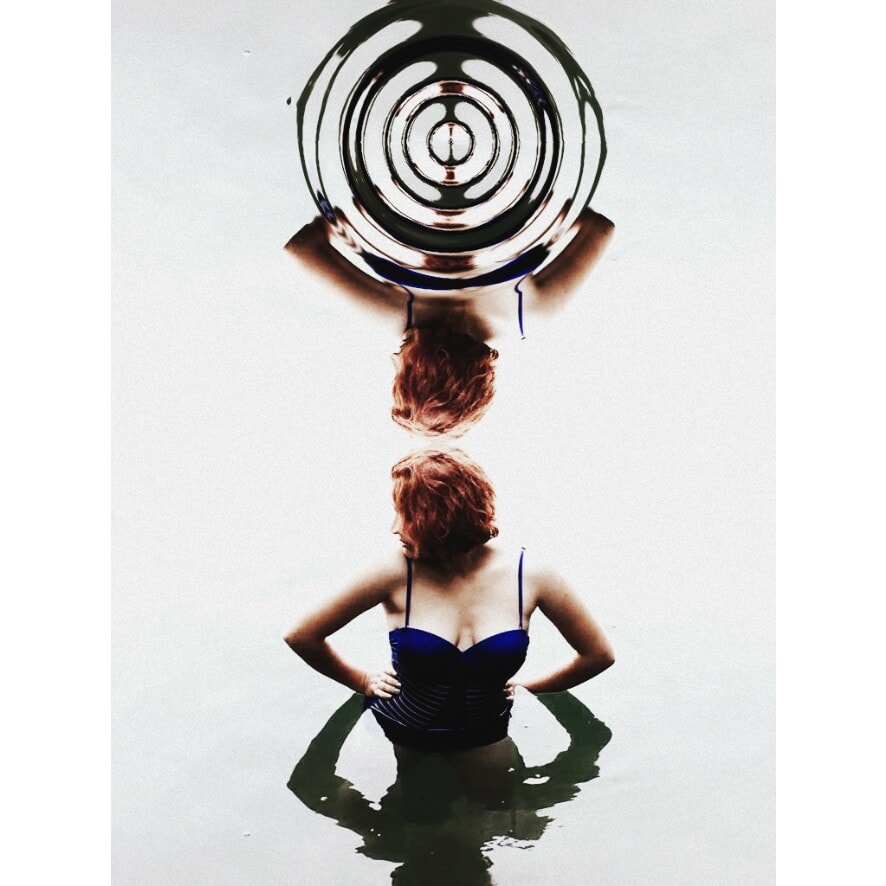 Manu Harutyunian is not your typical student. She may still be in school, but her talent and dedication transcend the classroom, with many pieces decorating Armenia's most coveted galleries. Check out some of her critically-acclaimed creations here, on h-pem. All images and captions in quotes are the work of the artist.
From fiery hair and perfect cat eyeliner to socks decorated with Mona Lisa's face and Munch's iconic 'Scream' on her shoes, Manu Harutyunian's fashion sense is a painting itself—colorful, aesthetic, and boldly unique. At just 21 years old, she has already accomplished more than what many artists twice her age have—and she's only getting started.

In between classes at Armenia's foremost art academy, Manu frequently travels across Armenia, where she draws (literally and figuratively) inspiration from the fields of Stepanavan and the forests of Dilijan. Last summer, she spent a few weeks in Germany, leading workshops on painting for young(er) artists. This year, she is rounding out her semester with an Erasmus (study abroad) in Romania, the site of her fifth solo exhibition—and her second in less than six months. Read about Manu's artistry here, before diving into her world of hues and happiness.
Lilly Torosyan: How did you discover your artistic talent?

Manu Harutyunian: Art has lived inside of me since I can remember. It is for this reason that I cannot say how or when I fell in love with painting. As a child, I had a specially cultivated technique for drawing rabbits, and wherever I would go, I would let her out—whether that was in the neighbor's home, the yard, on the floor, the walls, or the stairs, I drew her everywhere, even on the most important documents and inside the most expensive books. From that moment on, everything was predestined.

L.T.: From where do you draw inspiration?

M.H.: My sources of inspiration are many: from nature and melody to interesting personalities and geniuses, those who gave birth to new styles, Fauvism, Impressionism, and, of course, my husband, Vincent Van Gogh—yes, him.

L.T.: You are so young but already have three exhibitions under your belt with a fourth coming up later this month. Why do you think your work resonates with audiences?

M.H.: For an artist, I believe there are two qualities that lead to success: persistence and constant activity. After many years of participating in exhibitions and contests, at 18 years old, I held my debut individual exhibit, "Fatum" (meaning "fate" in Latin). I was very touched by all of those who came to stand by me and see my art—regardless of their circumstances. The taste of Fatum was still in my mouth when, a few months later, I headlined my next exhibit, titled, "A Piece of Sun." This show had a charitable component to it: 50% of the sales proceeds went to treat children with cancer. I was so happy that I could help in a small way, through my work.
After this, I organized an exhibit with 10 of my friends, fellow painters, titled, "Mess." We created a real artistic 'mess' by hanging the canvases in a convoluted way, without listing which piece belonged to whom. The intention was to create an interactive guessing game, where art lovers tried to understand and distinguish our individual signatures. I am not sure what draws people to my shows, but I know that art is inside of me, and for this reason, it will never give me rest—I have to always draw and paint.
Are you an aspiring writer, poet, or artist? Show the world what you've got!