#ArtsakhPoemsOnHPem | 'In front of William Saroyan bust' by Varoujan Der Simonian
December 23, 2020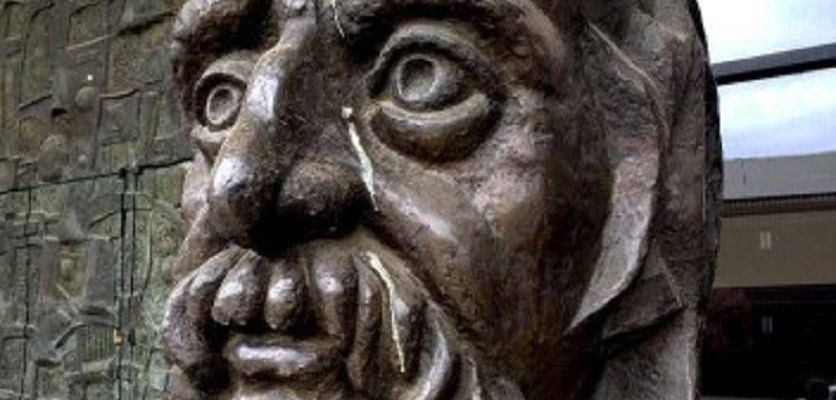 At a time when people in Armenia are mourning the fallen heroes of Artsakh, one man seeks wisdom from the "crying" bust of the mid-twentieth century Armenian American writer William Saroyan in his hometown, Fresno.

Varoujan Der Simonian is the man who knows the Armenian Fresno by heart and has founded the Armenian Museum of Fresno which hosts exhibitions of Armenian fine art, cultural performances and workshops. He has also dedicated several decades of his life to empower farmers with the necessary knowledge and technology for self-sustaining agricultural production in Armenia.
As the Executive Director of the California-based Armenian Technology Group (ATG), Der Simonian helped create jobs for dozens of families in the village of Khramort (Askeran) in Artsakh, by rejuvenating and planting indigenous wine grape varieties, like the unique khndoghni | խնդողնի for red wine production.
That was before the Artsakh war. Under the Moscow-brokered ceasefire, Khramort remains divided between Armenian and Azeri-controlled areas. Farmers have no access to their vineyards, and kidnappings are common.
"Not everyone chose to be on the streets," writes Der Simonian in a brief message to h-pem, referring to the post-war situation in the motherland, and the need for contemplation.
Der Simonian faces his moment of reckoning after an unusual encounter with the statue of William Saroyan, whose warm and authentic depictions of Armenian immigrant life in California exude a wry optimism.
Are there answers to the woes of mankind? The poet's heart throbs with sorrow as he engages in a virtual conversation with the writer he adores.
Read the poem below and share your thoughts with us!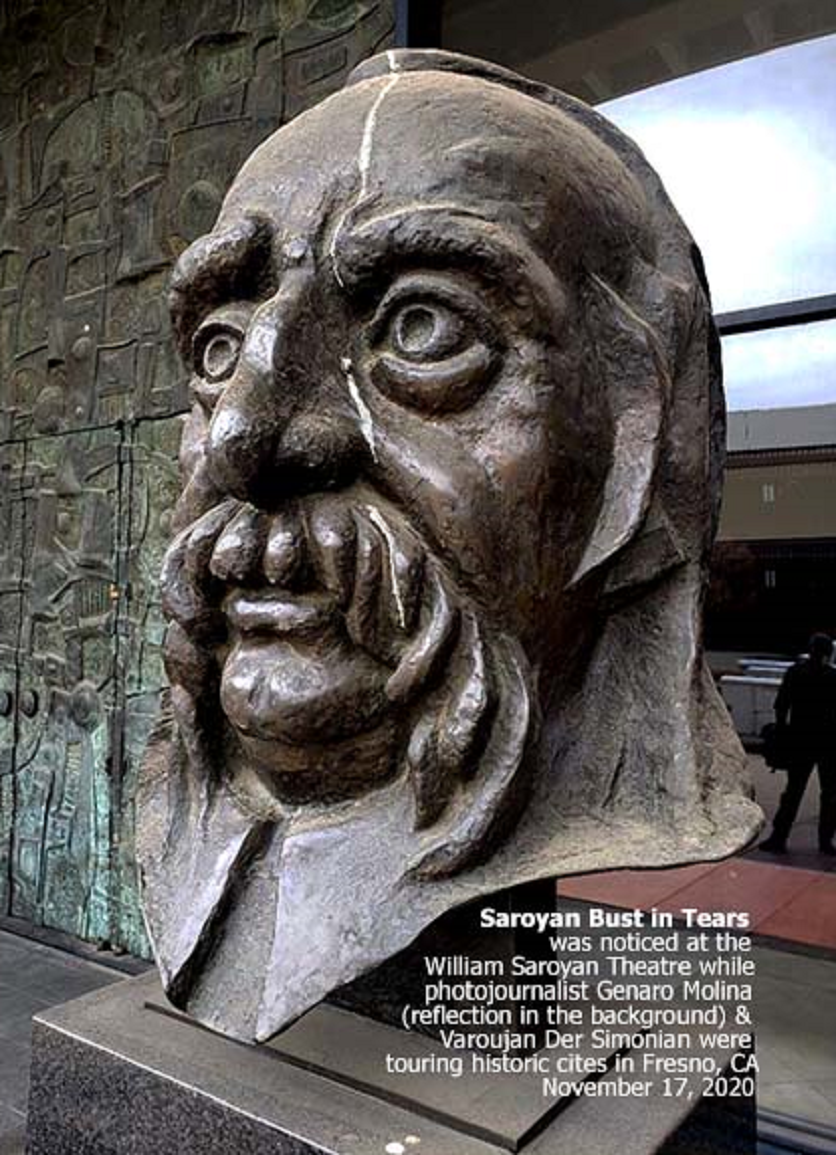 The war on Artsakh
In front of William Saroyan bust
Do busts perceive?
or simply stare?
Do they feel,
or stay still?
Do they sense,
or remain in peace?
Are they deaf, blind or dumb?
Dead, like some who are alive?
Do they remember...?
Do they howl and roar
When deceived and fooled?
Do the whispers of tormented corps
Shiver the blood in their dry veins?
Or perhaps their spirit lives in them
To grieve the sorrow of mankind
And simply cry in silence...
Are you an aspiring writer, poet, or artist? Show the world what you've got!
Join our community and receive regular updates!
Join now!