Araxie Cass
Freelance writer; Activist
Araxie Cass is a creative writing student at the University of Chicago. With her photographer mother, Anahit, she co-founded Rebirth Armenia, an organization that shares stories of survival and resistance in Artsakh and the border region of Tavush, where locals live under daily threat of military force from neighboring Azerbaijan. Her e-book, Defenders: Stories from Armenia's Border Villages, is a collection of short stories from some of these locals. Araxie is a contributor for the Armenian feminist blog, Kooyrigs, and her work has appeared in Pilgrimage Magazine (2018), We Told This Story from the Margins (2015), A Record in Space (2016), and I Just Like the Way it Sounds (2017) 826CHI publications. In addition, she has been published in Potluck Magazine, McSweeney's and The Chicago Reader.

Araxie Cass's articles
2 article(s) found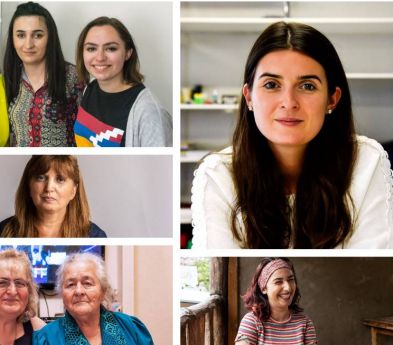 November 01, 2018
inPicture
Once important figures aside historic fedayis (guerrilla fighters), Armenian women are often left out of our stories of resistance. Delving into this history, we can see that they had major roles as writers, political activists, and revolutionaries, and that Armenian women continue in this tradition of resistance today. In Armenia's regions under direct military threat, they are the backbone of a non-violent resistance movement supporting military action and forging new paths to Armenian strength and unity.
By Araxie Cass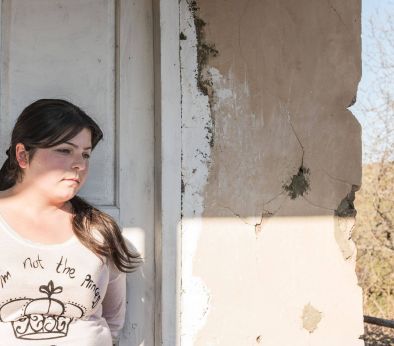 November 01, 2018
feature
In remembering, learning about, and visiting our ancient homeland of Western Armenia, Armenians are often struck with grief and a desire for revenge. Two diasporans from the U.S. began the quest for this revenge with a project, raising awareness of pressing issues and areas under threat in Armenia. They soon found themselves joining forces in a strong non-violent resistance movement, and have been traveling the regions of Tavush and Artsakh for three years, telling stories of strength and determination.
By Araxie Cass