Alan Semerdjian
Writer/musician
Writer/musician/educator Alan Semerdjian is the author of In the Architecture of Bone (GenPop Books). Semerdjian's poems and essays have appeared in several print and online publications and anthologies, including The Brooklyn Rail, Adbusters, Frontier Poetry, and Diagram. He released a chapbook of poems called An Improvised Device (Lock n Load Press) in 2005, and his most recent work is a collaboration of poems and sound with guitarist/composer Aram Bajakian called The Serpent and The Crane, which can be found online at amerge.bandcamp.com.
Semerdjian has performed and read all over North America, and his songs have appeared in television and film and charted on CMJ. He is also an award-winning educator and currently teaches at Herricks High School in New Hyde Park, N.Y.
Alan Semerdjian's articles
1 article(s) found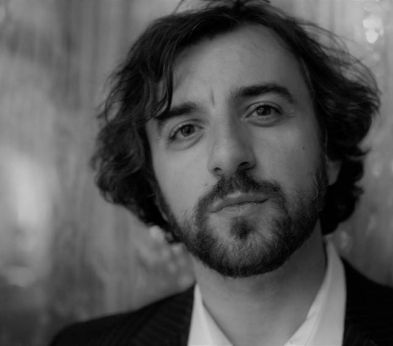 March 19, 2021
collaboration
At h-pem we are thrilled to finally share the results of IALA's (International Armenian Literary Alliance) Young Armenian Poets Awards!
Huge congratulations to the following poets (Listed in alphabetical order), whose works have been selected by IALA's exceptional judges, as the winners and honorable mention for the 2021 poetry contest.
Sarkis Anthony Antonyan: "I Meet the Gravedigger Burying a Soldier from Artsakh"
Sofia Demirdjian-Lara: "I See You in the Jacarandas"
Lucine Ekizian: "Go Light on the Sweetness"
Natalie Abadjian: "o white" (Honorable mention)
We are proud to host the special publication of your work on our website!
Thanks to IALA's vision, you can now add a new feather to your creative accomplishments and develop your potential for lasting fulfillment. Through your originality and creativity, you have each made a significant contribution to raising awareness about the undercurrents and connections that join us as Armenians.
"If poetry can reveal the heart of a people, then poetry written by some of the youngest amongst us can present that heart in the most honest and unadulterated way," writes IALA Advisory Board Member Alan Semerdjian.
Enjoy Semerdjian's unique window into the world seen through the eyes of IALA's young contestants, then check out their winning entries by following the links at the bottom.
We hope our IALA x h-pem collaboration inspires readers to appreciate and care for fledgling poets — they invite us all to reconnect with the parameters of identity and belonging that sustain and surround us, each in their own personal and thoughtful approach.
By Alan Semerdjian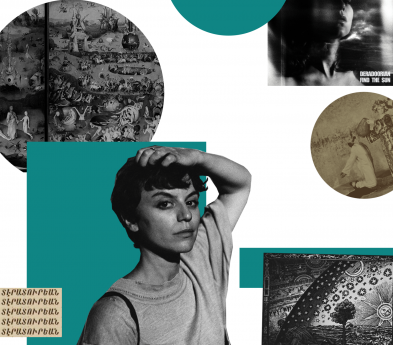 September 03, 2020
interview
In 2014, when Martin Scorsese introduced a digitally enhanced version of Sergei Parajanov's "The Color of Pomegranates" in Toronto, he prompted the audience that they would be participating in a screen experience "pretty much unlike anything in cinema history," as articulated by The Guardian later that year. This description may be more than a fair introduction to the musical catalog of Angel Deradoorian.
By Alan Semerdjian