Got Armenia on your mind? Sign up for one of these events this summer!
May 31, 2018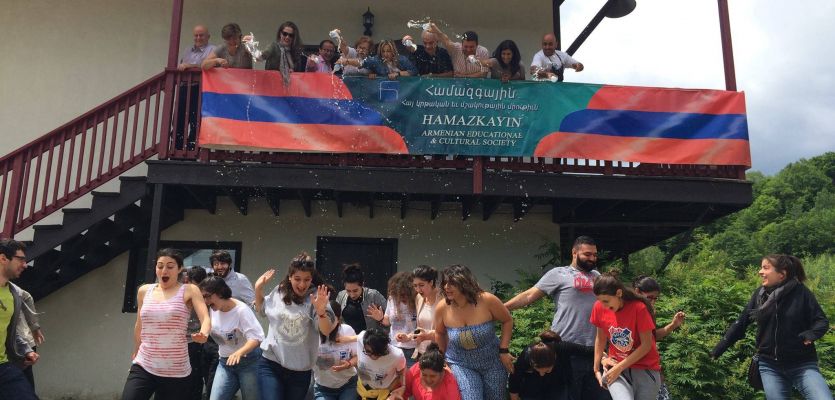 There has never been a better time to be young and Armenian. Armenia's recent Velvet Revolution showed what the youth could accomplish when they work together to bridge the gaps, boundaries, and barriers that have prevented proactive change for far too long. Well, for those of us who live in the diaspora, there is another revolution unfolding, and we are calling on you, your friends and foes alike—our brothers and sisters across the world—to join the call in creating a newer, more inclusive and interactive vision for our diaspora going forward. If you're wondering how we plan on going about this, you may want to check out ArtLinks, YouthLinks, and the Forum—all run by the Hamazkayin Armenian Educational and Cultural Society ("Hamazkayin" henceforth). Read on for a breakdown of these initiatives and how you can get involved in creating a New Armenia: Diaspora edition!
But first, let me tell you about my friend...
Her name is Hamazkayin and she has been around for a while—in fact, she's about to celebrate her 90th birthday. She runs several schools, bookstores, a publishing house, and a host of other cultural, artistic, and creative endeavors in dozens of countries across the globe. Chances are, if you've ever come across an Armenian dance or theater group in the Armenian Diaspora, it's run by the lovely folks at one of her ever-expanding branches located throughout the world.
Ever the sprightly nonagenarian, Hamazkayin is a bit shy about her age; perhaps that's why she has been placing a lot of attention on the youth lately—particularly college students. Only she's not here to lecture or tell us what we need. Instead, she is sitting next to us, listening to what we want and jotting down notes. She wants to spread her love for Armenian arts and culture, and the best way she knows how is by connecting us through this mutual love. She is well-traveled and well-read but is looking to us for guidance for the future. Bluntly put, she does not want her love to go to waste. Here, we'd be wise to heed her hard-earned experience. After all, as the Beatles song goes, we could all use a little help from our friends.
So, what can we do?
If you have the travel bug this summer, consider the following itinerary:
That's enough to rake up some serious travel points—and all from one organization! Read our breakdown of each program below. If, after reading this, you don't have the panging urge to book your tickets, please reach out to me personally and let me know what could be done differently to elicit your engagement and support. When we say that we want this movement to include all youth, we really mean it!
Hamazkayin ArtLinks (June 28-July 1)
When the founders of ArtLinks set out to create an innovative youth engagement program, they had no idea how quickly and enthusiastically it would catch on. Described as an annual educational retreat, youth (aged 18-35) from across the US and Canada gather for an exhilarating weekend of workshops, outings, games, and laughter. Each year, the topics change but the theme remains the same: bring a beautifully diverse and incalculably impressive group of artists, young professionals, and students together and watch them share, discuss, and learn from each other. Past workshops have included everything from a group theater lesson to a breakdown of filmmaking techniques to journalism and creative writing master sessions by renowned authors to a lowdown on Armenian mythology, music, dance, identity, leadership—and the list goes on.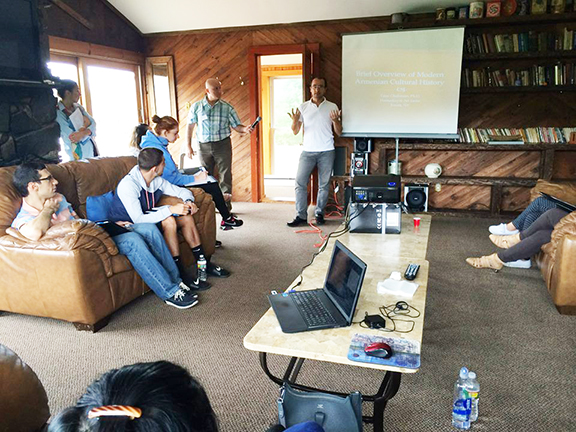 One of the beauties of ArtLinks is the intimate nature of the program. Each year, the program has never exceeded more than 40 participants. Why? Because in order to foster the kinds of discussions it intends, the program cannot accommodate too many people. It would defeat the purpose of engaging everyone and creating close bonds, which happen in the little moments. All participants also room and dine together under one roof, which is always about an hour or two outside of a major city. This June, the program will commence its fourth session, just outside of Philadelphia. Past years have included a charming chateau in the Quebec province, a popular Armenian campsite in the forests surrounding Los Angeles, and a beautiful villa outside the Catskills mountains in New York.
For information on the lineup of speakers and topics this year, the location, and how to register, please click here.
Hamazkayin Forum (July 5-18)
The Hamazkayin Student Cultural Forum (Hamazkayin Forum for short) is a bit older (circa 1994) than ArtLinks but the mission is similar: to bring together diasporan students (aged 17-24) to engage in all things Armenian. Both have a strong emphasis on creating a fun social atmosphere, where one's Armenian identity feels less like a heavy burden and more like a joyful treat. The main difference between Artlinks and the Forum, though, is that the latter is twice as long and is held in Armenia. Because of this, Armenia takes a central focus on the topics of discussion, though diasporan issues and perspectives are still widely covered.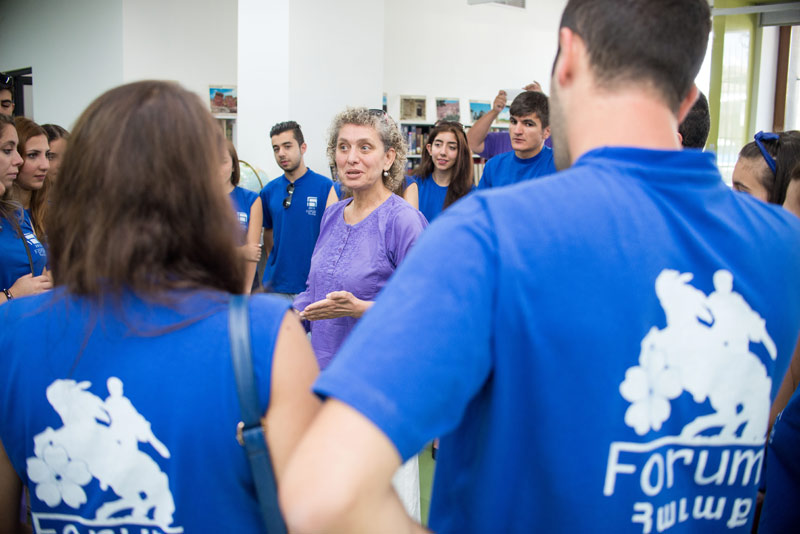 Youth from around the world congregate in the homeland to create a rich melting pot of backgrounds, experiences, and interests—in what my father would call an ajapsandal (a delicious eggplant stew) of people. The other added benefit of the program is that, by virtue of being in Armenia, participants are at the footsteps of all the cultural and artistic beauties that the nation has to offer, so sightseeing is an integral component of the Forum.
If this sounds like your cup of surj (coffee), register here.
Hamazkayin YouthLinks Europe (August 10-12)
Following the massive success of the North American ArtLinks program, our քոյրեր եւ եղբայրներ (sisters and brothers) across the pond were feeling some serious FOMO. After three years of watching from afar, this August, Hamazkayin will launch the first-ever European ArtLinks, called YouthLinks Europe. It's essentially the same concept as the original ArtLinks, but on a different continent. As such, workshops, seminars, and events will be led by local artists and intellectuals. The lineup has already been announced and it looks super impressive. Now, we are a little jealous of our European family.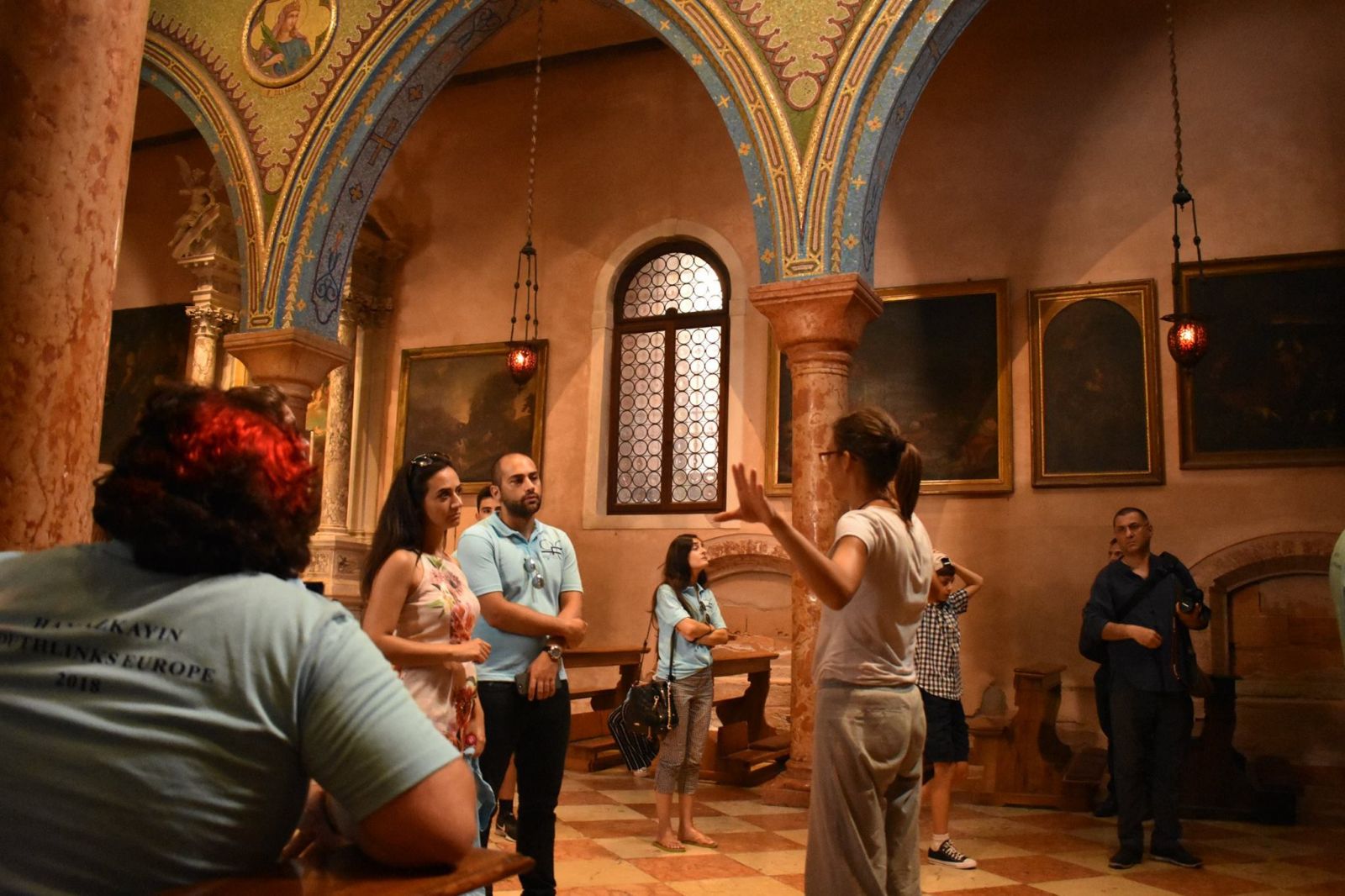 If you're itching for a European summer excursion, what could be lovelier than Venice in August? For more information on YouthLinks Europe, click here.
Have you booked yet?
So, there's my spiel. If this quick rundown has convinced you to sign up for one (or all three!) of these ventures, give a shout-out in the comments! And if you still aren't sold on the amazingness of these programs, please let us know where we fall short by emailing [email protected]. I look forward to hearing from you!
Also, visit the Hamazkayin ArtLinks and Hamazkayin Forum Facebook pages for more information!
Join our community and receive regular updates!
Join now!