Let's learn Armenian!
May 05, 2018
Itching to speak, read, and write in your mother tongue but can't find a way to do it? Look no further—this list is for you!
The Armenian soul
"What is the 'Armenian Soul,'" comedian Vahé Berberian asks, as he eyes each one of the two dozen googly-eyed college students gathered in front of him.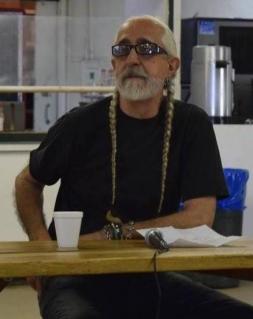 "What is the 'Armenian Soul,'" comedian Vahé Berberian asks, as he eyes each one of the two dozen googly-eyed college students gathered in front of him. (Photo: Lori Elagoz)
We are at AYF (Armenian Youth Federation) Camp, surrounded by black and white photographs of austere fedayees (freedom fighters) of yesteryear—from the rugged mountains of Sassoun and the plains of Mush. It is a far cry from our calm oasis in the Angeles National Forest, about an hour outside of Los Angeles—the Armenian Mecca in the West—where we are to spend the next three days discussing, debating, and analyzing when and under what conditions one may call themselves an Armenian.
The whole debate is hopelessly timeworn, ranging from the most exclusionary nationalist rhetoric of self-preservation at all costs, to the more inclusive yet compromising arguments. I've heard them all, and this forum was about to heighten every identity piece one could come across in a diasporan news outlet. But before I could finish my inner monologue, Berberian continued:
"Some say the language is the soul, then they say the history—but wait, the religion! What about the food?" the performer's arms flail in the air, nearly propelling his body off his seat. "Suddenly, everything becomes the soul and there is no body left!" The room roars with laughter. It's satire laced with truth—the best kind of comedy.
Armenian in the Diaspora
In all seriousness, the Armenian language is one of the oldest and most sacred markers of one's Armenian identity. (I'm of the belief that the only 'soul' of the Armenian identity is the person itself. Everything else is the body—organs, muscles, blood, and all.)
The vast terrain—encompassing mountains, plains, seas, and valleys—on which the Armenian people have lived for millennia—among myriad peoples and empires—has produced a language rich in vocabulary and syntax, with many distinct dialects and iterations over society and time. Today, however, we are at a crossroads in the diaspora. Perhaps this was the true question Berberian was getting at. How do we preserve this language in our communities outside of the Republic of Armenia?
While some diasporans are fortunate enough to have learned Armenian as a mother tongue, others did not grow up with the language and do not know where to turn for resources to learn. For those who live outside of the main centers of the diaspora, the prospect of becoming proficient in Armenian grows ever dimmer. Too often, I come across a second or third generation diasporan who laments on the fact that they never learned the language, but would love to if it were possible. We're here to tell you that it is...
Background on Hayots Lezu
The Armenian language dates back over 2,000 years, making it one of the world's oldest languages, with about 10 million speakers.
Today, the two main forms are Eastern Armenian (based on the Yerevan dialect), which is spoken mainly in the Republics of Armenia, Artsakh, Iran, and the post-Soviet Diaspora; and Western Armenian (based on the Istanbul dialect), spoken in the Middle East and the rest of the Armenian Diaspora.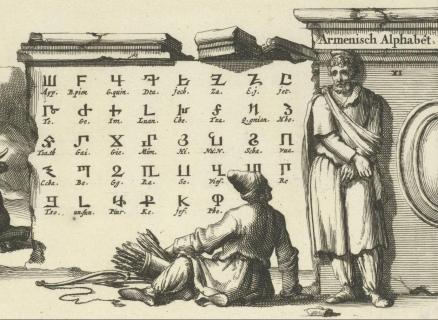 The Armenian language dates back over 2,000 years, making it one of the world's oldest languages, with about 10 million speakers. (Photo: HistoryofArmenia.org)
Armenian occupies an independent branch in the Indo-European family—meaning that it is so unique it cannot be grouped with other languages (such as Italian and Spanish belonging to the Romance family or Hebrew and Arabic both being Semitic languages).
But don't let this turn you away! There are many advantages to learning your mother tongue—it is ancient, beautiful, and opens up a whole new universe of literature, poetry, music, and film that will enrich your life in ways you cannot even imagine. And, perhaps most powerfully, there is a poignant beauty to regaining agency of all of the aspects of one's identity that were nearly destroyed as a result of the genocide.
Speaking the language of your forefathers is an act of resistance against those forces that tried to eliminate our ancient and venerable culture from the map. It is a small, but meaningful, act. We can all be fedayees in our daily lives—wielding our pens and tongues as our guns and turs (Armenian for "sword"), and it begins like so. Mek, yerku, yerek… Let's learn Armenian!
Why this list?
Everyone has their own opinion on what their Armenian identity means to them. While its communal nature may make it seem open to debate, the question is, at its core, an incredibly personal journey. One's identity is scarcely ever stagnant throughout a lifetime.
If one grows up—or chooses to live—in a network that is outside of the mainstream Armenian culture—far from its language, religion, food, or music—we are not here to pass judgment. What we do want to do, however, is provide you with the tools to engage more closely with your Armenian culture—should you choose to do so—and language is a large component of this.
As a caveat, most of the websites and application programs that are marketed as Armenian language learning tools are actually limited to just teaching the alphabet and a finite number of words and phrases. Unfortunately, the process of sifting through these non-helpful applications can be cumbersome, tedious, and discouraging.
So, we have assembled a filtered list of resources—including online programs, mobile apps, and even summer camp opportunities—for you to utilize in your journey to learning our ancestral language. We tried to find resources that offer not only Eastern Armenian, but Western, as well. The reason for this is simple: Western Armenian is the ancestral tongue of most diasporans, and it is also one in desperate need of revival. For more on the issues affecting Western Armenian, see "What's in a language?"
We firmly believe in 100 percent honesty. That is why we have included—what we believe to be—the best and worst features of each program on our list so that you, the learner, may assess which option appeals to you the most. These resources are designed for a beginner to become conversational and, in due time, fluent in the Armenian language. This is a very small list, but we hope that through publicizing these great efforts, we can encourage the expansion of this language-learning network.
Though we have yet to see a Rosetta Stone for Armenian, there are other means to facilitate your language learning process that are just as good—dare we say, even better. Even if you live in the outskirts of the world—with no other Armenian in sight—there is a method here that is bound to work for you!

1. Mobile applications
Outside of a physical classroom setting (or independent book study), the most obvious and common method to learn a language today is on the computer. Various websites, software, and platforms swirl about the Interweb, promising doe-eyed learners fast, foolproof results in their quest for Armenian language fluency. Though we can't say we've seen 'em all, we've seen quite a few, and these are (in our opinion) the best ones out there. We've even created our own (totally mathematical) rating system for your convenience. You be the judge!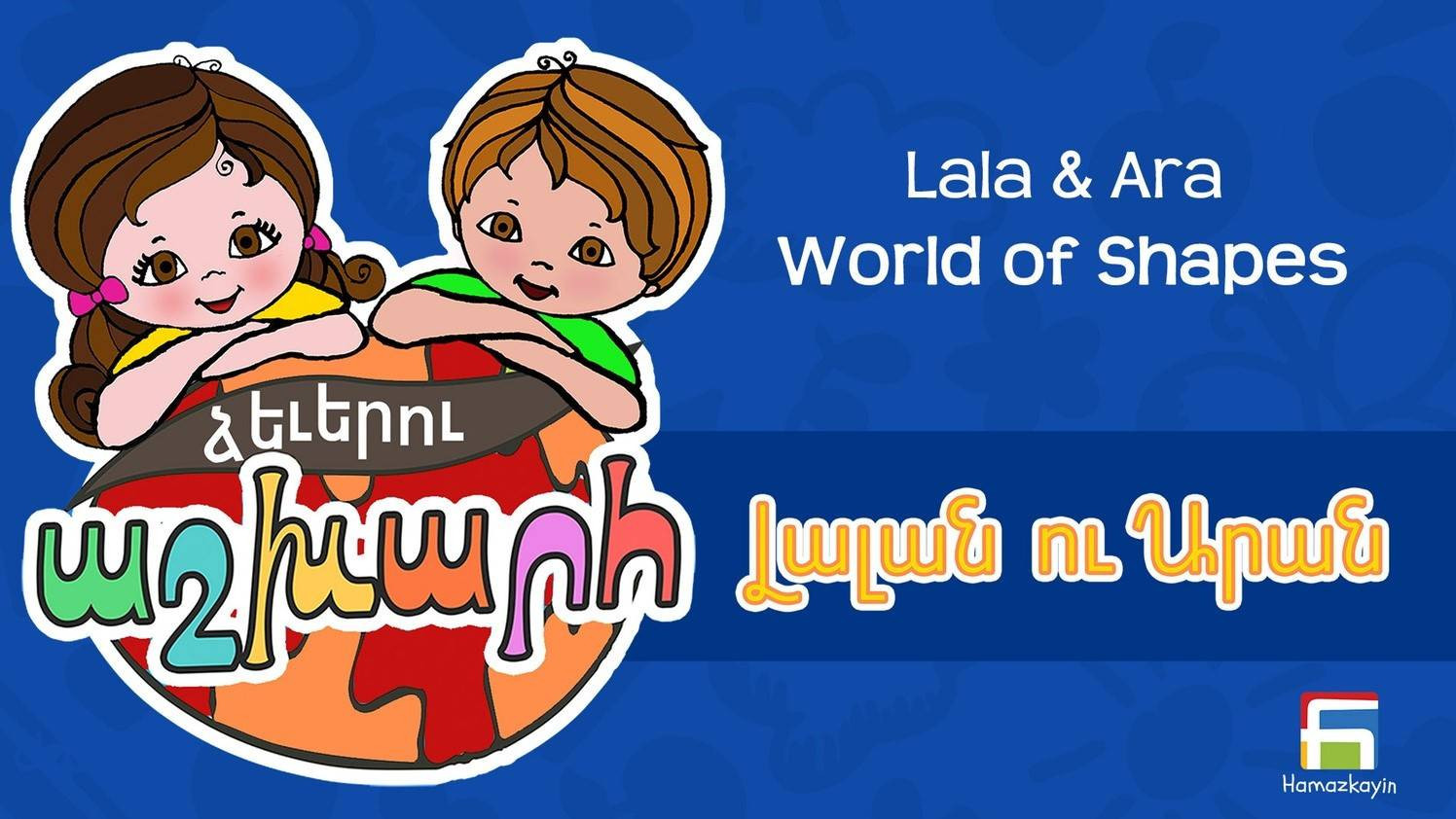 Lala & Ara is an interactive game series where the main characters, named Lala and Ara (popular Armenian names for a girl and boy, respectively), guide children through the many levels of the app. What started as one game quickly turned into two, as the massive success of World of Colors prompted the creation of World of Shapes. The two games follow the same structure, introducing basic concepts (like colors, shapes, sizes, and letters) to our youngest students. Read more about Lala & Ara here.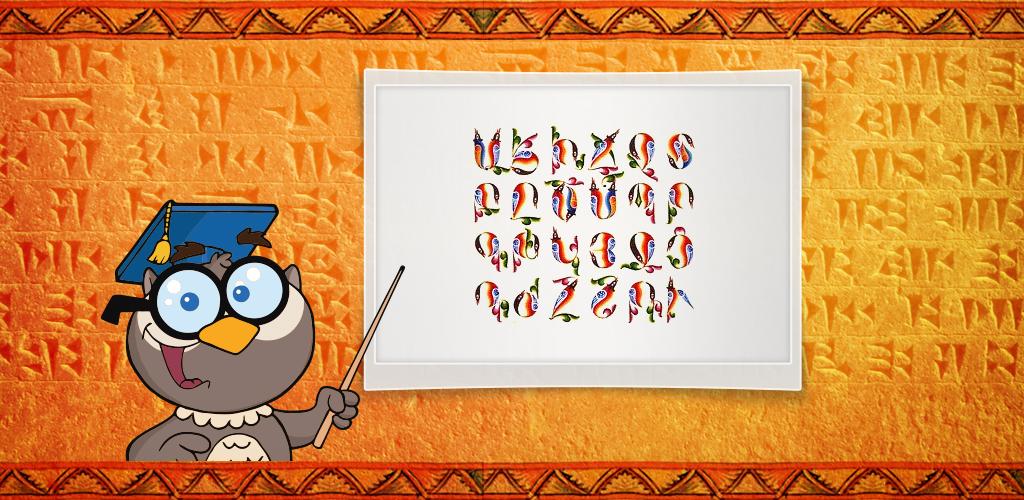 Aptly named after Mesrop Mashtots, the creator of the Armenian alphabet, Mashtots is taking the reins on Armenian language learning and bringing it deeper into the tech world. Funded by a grant from the Calouste Gulbenkian Foundation, this app is designed for users with little-to basic-Armenian knowledge to help them gain fluency, while also learning about Armenian culture, literature, history, and geography. Read more about Mashtots here.
2. Online Resources
Though the tech industry in Armenia is reaching one milestone after another, creating new technologies, robots, and applications, they have not yet expanded their efforts into creating phone apps for non-Armenian speakers to learn Armenian. However, the current dearth in quality Armenian language learning mobile apps notwithstanding, we have uncovered one mobile app that you will want to download ASAP.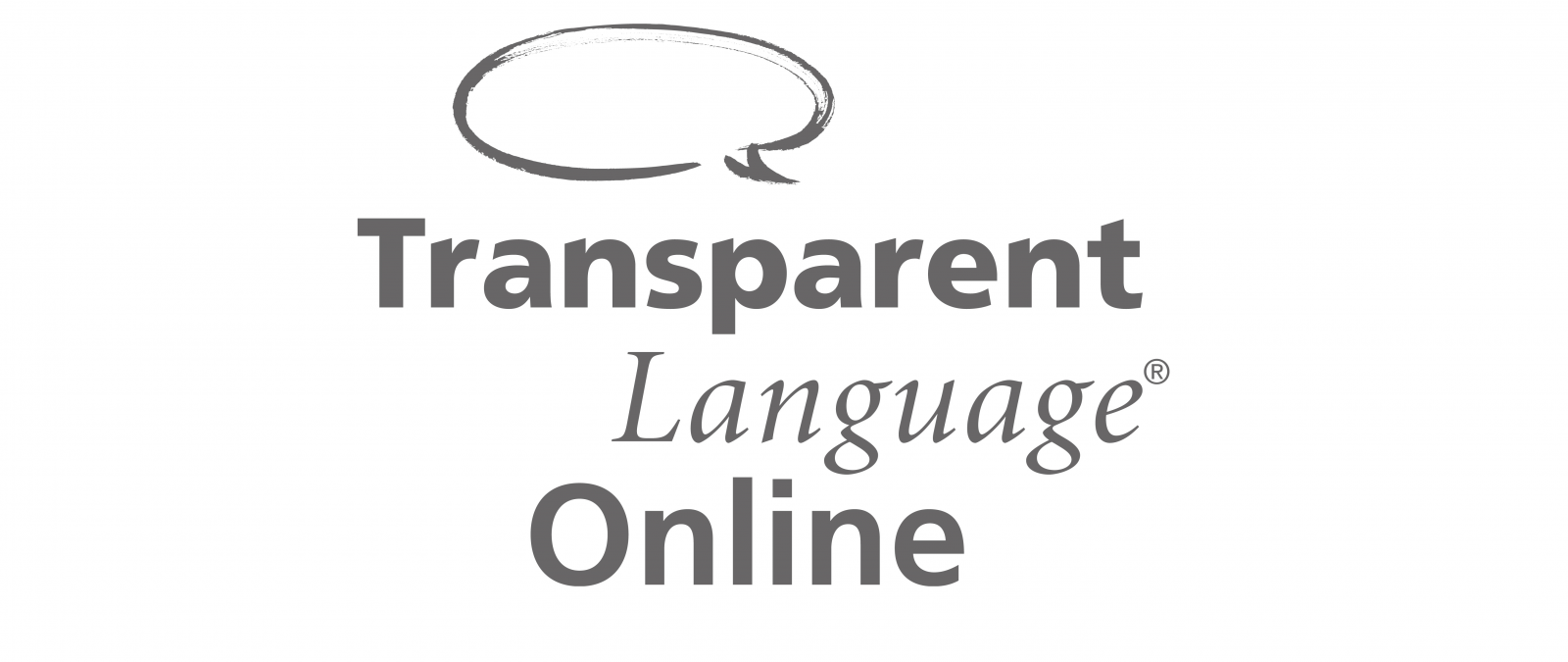 Transparent Language develops its products based on the declarative method of learning, which focuses on learning through repeated exposure (remembering). The company maintains what my high school Spanish teacher drilled into my brain every day: The key to mastering a language is in focusing on the vocabulary, not the grammar. Throughout the site, you encounter sneaky (but helpful) tactics where vocab is repeated at different intervals. Read more about Transparent Language Online here.

The philosophy behind the LAO model is simple: after a short Skype consultation discussing your needs and methodology, get paired with a one-on-one private instructor—always a native speaker—who will lead sessions via Skype. Information on the teachers is provided on the website, and students have the option of selecting either Western or Eastern Armenian. In addition to textbooks, instructors have developed their own teaching materials and incorporate them in their lessons. Read more about LAO here.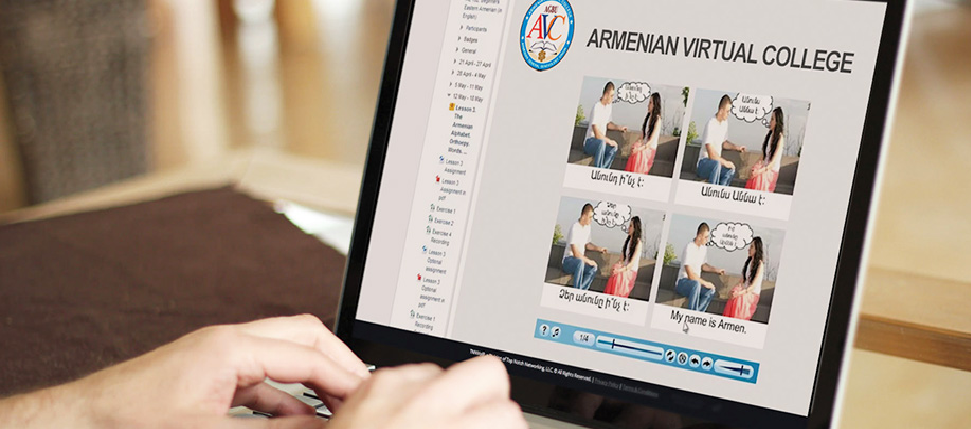 AGBU Armenian Virtual College (AVC) provides lessons tailored to each individual student in a wide range of topics, from Armenian language to music to art. All courses last a period of 9 weeks and are offered in multiple languages and varying levels. Check the website for courses and enrollment dates. Read more about AGBU AVC here.
3. Software
We all remember that scene in the show, Friends, where Joey hilariously attempts to learn French by listening to a tape in his early-2000s boom box. Perhaps the most iconic way we picture language learning is through CDs, tapes, and other softwares for self-teaching. Unfortunately, I can't think of any such pop culture reference for someone trying to learn Armenian, but you can change that!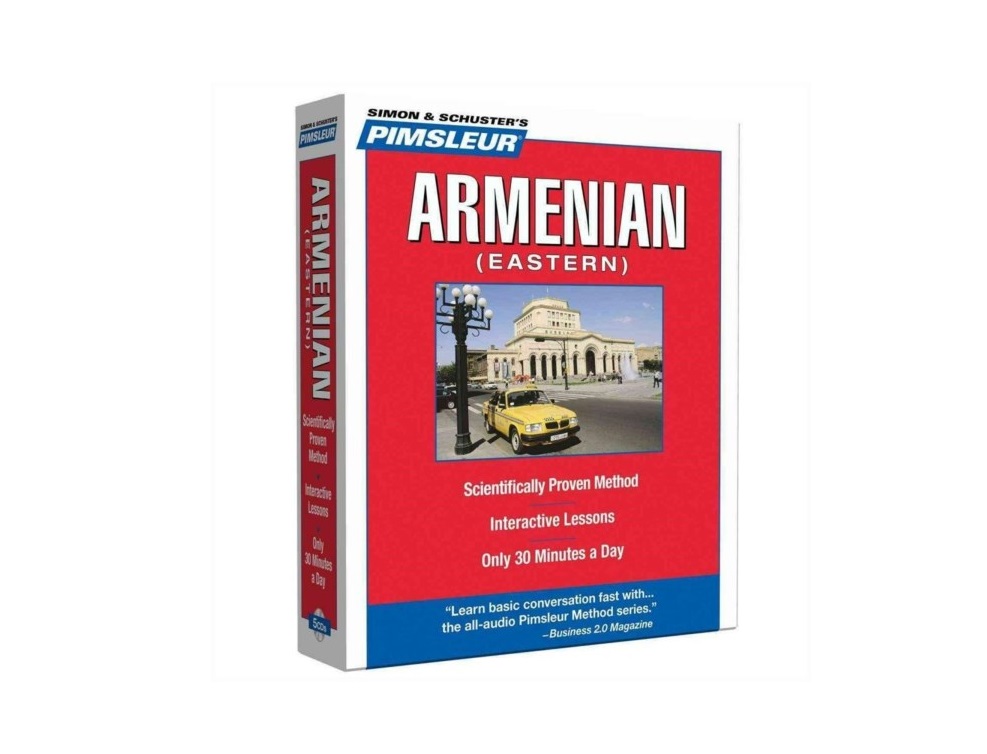 It is a known fact that children acquire language much quicker and easier than adults. Many books, software, tapes, and programs abound have tried to replicate this method in adulthood, but few have come closer to the truth than the Pimsleur Method. Offered in just a few dozen languages, it is peculiarly remarkable that both Armenian dialects are included in the Pimsleur series. I have tried the Russian language version of this method, and can attest to its ease and seemingly effort-free method of teaching exclusively through audio. Read more about Pimsleur Armenian here.
4. Summer camp
A secluded cabin in the woods, BBQs, campfires, and scores of kids running around: we are all familiar with the images of summer camp. In the US alone, there are several Armenian camps run by various organizations with different curricula and missions. Yet, most pupils at these camps seem to agree that—despite what their counselors say—"having fun" and "speaking Armenian" do not coincide. It is puzzling that one hardly hears any Armenian at these Armenian camps with Armenian children, outside of the classroom. However, one initiative is changing the way we view "fun" and the Armenian language—a breath of fresh air, if you ask me.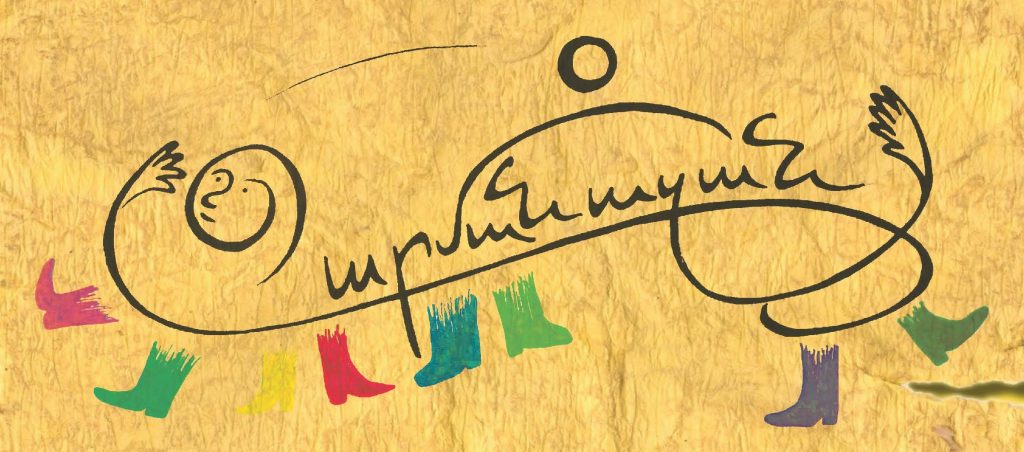 For a period of two weeks every summer, a remote village in the French Alps converts into a Western Armenian hub for youngsters aged 10-15 (and this year, 16-24-year-olds will be included in the mix). The philosophy is simple: do not force a language down a child's throat but make them fall in love with it unwittingly. Read more about Zarmanazan here.
Thinking of signing up for one of these programs? Please let us know in the comments!
Though we tried to be as thorough as possible, we may have missed some great resources that deserve equal mention in this list. If this is the case, please let us know by emailing [email protected].
*Please note that neither h-pem nor the author are paid, sponsored, or encouraged by any of the programs/organizations included in this article.