Lala & Ara: An interactive game for the whole family
Hamazkayin
May 05, 2018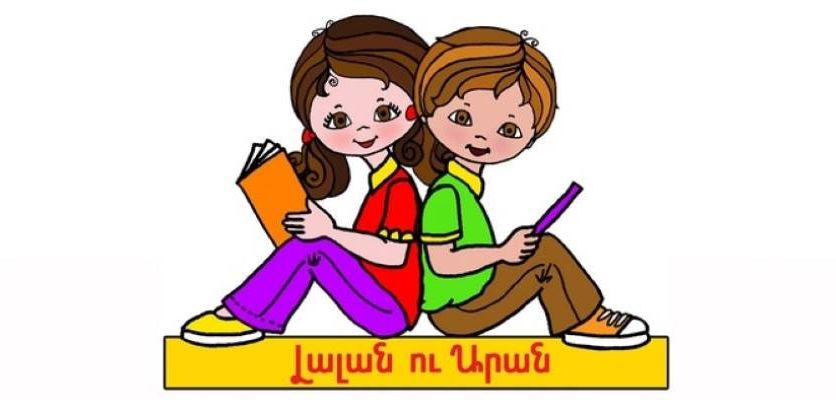 Do you have a younger sibling or a child and live in the diaspora? Consider downloading this free app to experience our beautiful mother tongue together!
| | |
| --- | --- |
| Rating | A |
| Genre | Interactive game; kids |
| Founded | 2015 |
| Publisher | |
| Language | The game is offered in both dialects of Armenian (Eastern and Western) |
| Link | |
Lala & Ara is an interactive game series where the main characters, named Lala and Ara (popular Armenian names for a girl and boy, respectively), guide children through the many levels of the app. What started as one game quickly turned into two, as the massive success of World of Colors prompted the creation of World of Shapes. The two games follow the same structure, introducing basic concepts (like colors, shapes, sizes, and letters) to our youngest students.
Designed for children aged three and up, the mission is to teach the Armenian language when the human mind is essentially a sponge, absorbing new material without much effort. As an added benefit, children develop their memories, concentration, logic, imagination, and multitasking abilities. Not bad for a toddler, right?
Why an A grade?
With this app, Hamazkayin has managed to convey something deeper than the content itself. With the emphasis on the synthesis of technology and youth engagement, this is a sharp admission that the tools and tactics with which we teach Armenian have to adapt with our times. Through fun, quality mobile games, the creators of this app have tapped into something profound: they are clearly learning from, and speaking in, our generation's language, in order to teach us theirs. Is it possible to speak two languages simultaneously?
Cost
Our favorite price: free!
Reviews
The "Lalan ou Aran" Facebook page has amassed over 10,000 likes—and growing. If you want to see testimonials from parents (or just photos of cute tots), check out the Facebook page and see for yourself why the hype around this game is intensifying.
How to download
Search for "Lala & Ara" in your App Store (for Apple). Two different options pop up: one teaches Western Armenian and the other Eastern Armenian. Take your pick and click "download"; also available for Android users on the Google Play Store.
Join our quest to keep up with the trends!