Areni Wine Festival: An experience not to be missed!
May 11, 2018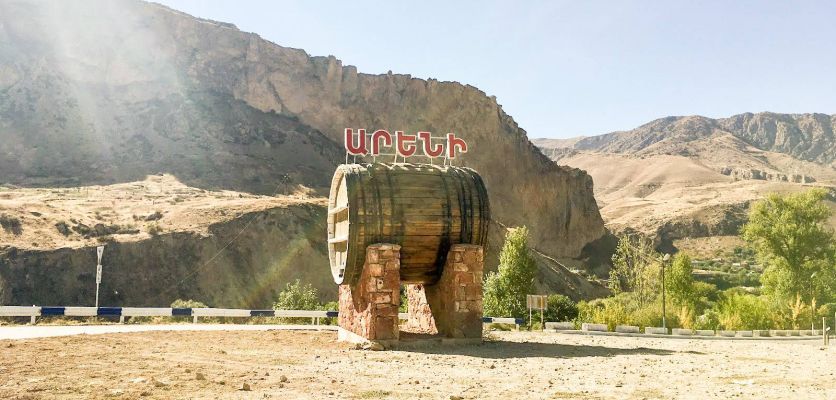 The annual Areni Wine Festival, held in one of the nation's most beautiful provinces, is one of the highlights of Armenia beyond the busy summer season
Food, booze, and zurna
Fall in Armenia signifies many things. For me, it's a reminder that an end to the relentless summer heat is fast-approaching and that pomegranate season is upon us. It is also when the delightful Areni Wine Festival takes place, where I first learned the lesson that if there is a fruit, Armenians have found a way to make a wine or vodka out of it.
While I've been to the event three times in a row, every year is a different experience. There are new wines to sample and vendors to visit, various traditional foods and sweets to try, and different Armenian folk dances to watch in awe. The festival is also where I discovered one of my favorite wines (majar) and finally found a sweet pomegranate-based wine I actually enjoyed.
A small stop on the way to the festival is the house-museum of one of Armenia's most famous poets, Paruyr Sevak. A visit to the community-managed Protected Area of Gnishik (established by the Areni, Khatchik, and Gnishik communities) provides an inkling of hope to witness the elusive bezoar goats, who reportedly roam a little more freely now. The Noravank Complex, constructed in the 13th century, is a short distance away and is a sight not only for history and architecture buffs, but also for nature lovers keen to roam the Amaghu Valley. The festival will be waiting for you before or after all of these sights.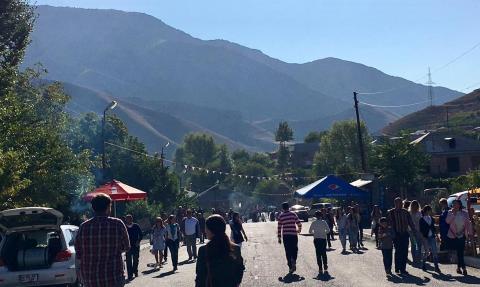 Areni village, named after the Areni grape, is settled in the Vayots Dzor region, arguably one of those most beautiful marzes (provinces) in Armenia. Aside from being home to the Areni grape, the area is the perfect location to celebrate Armenia's rich winemaking history, since the world's earliest known winery was discovered in a nearby cave, dating back 6,100 years.
While the festival has changed significantly from the first year I attended, a few things remain the same. You can freely sample locally made dry, sweet, semi-sweet, red, white, rosé, and sparkling wines made from a variety of different fruits, including grapes, pomegranates, raspberries, and cherries. You can then buy your favorite in 0.25, 0.5 or 1 liter recycled plastic bottles, with prices rarely exceeding 1,500 AMD (just over $3).
Although by virtue of it being a wine festival, you may reasonably assume that it is an adult-only experience, you would be wrong. On this first Saturday of October, you will find families, kids, teenagers, and adults enjoying various aspects of the event, making it a surprisingly family-friendly outing. The diversity is also magnified considering that people all over Armenia travel to be present, and you will always find both diasporans and foreigners among the crowd, mingling, and sampling.
In terms of the international stage, the festival also serves an important purpose by keeping Armenia on the map—as a place for tourism and a hotspot for all things wine related. It successfully promotes and preserves the traditional methods of wine production while simultaneously showcasing professional winemaking companies that utilize and incorporate modern techniques. Plus, if what the locals of the area proudly proclaim is true, the Areni grape has yet to be successfully grown in any other region. So, if you want to try the famous wine, a visit to this enchanting village is a must.
Every year, the event becomes a little bit more polished than the year prior, and I do hope that a balance is maintained between old and new to avoid losing what makes this festival so unique and attractive to so many different people. It goes beyond just a wine tasting tour by incorporating and bringing together the various components of what makes Armenia so special.
There are new vendors to visit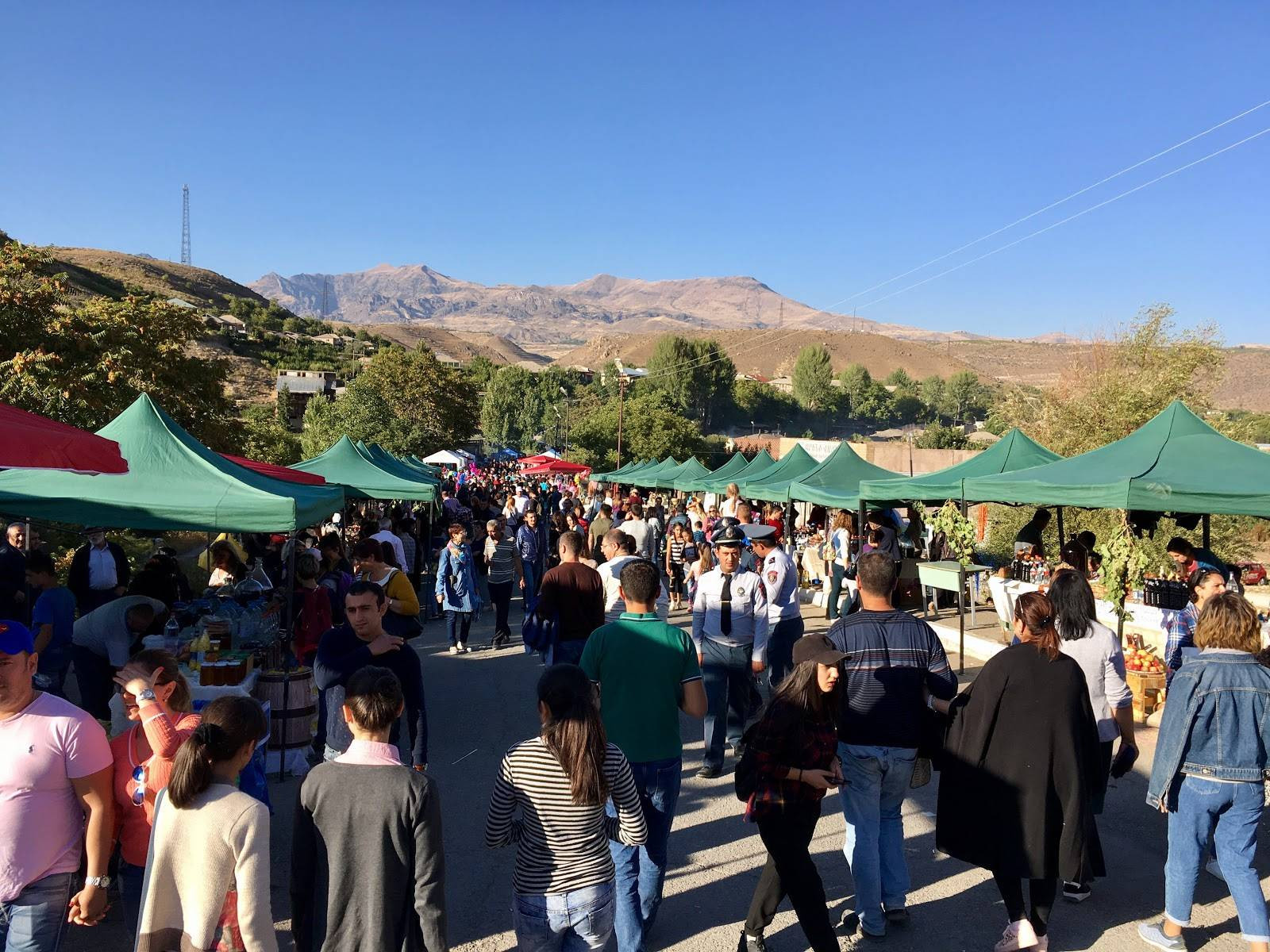 Attendees can also take advantage of Areni's fascinating surroundings and turn the visit into a weekend trip full of nature, history, and fascinating architecture.
You can sample freely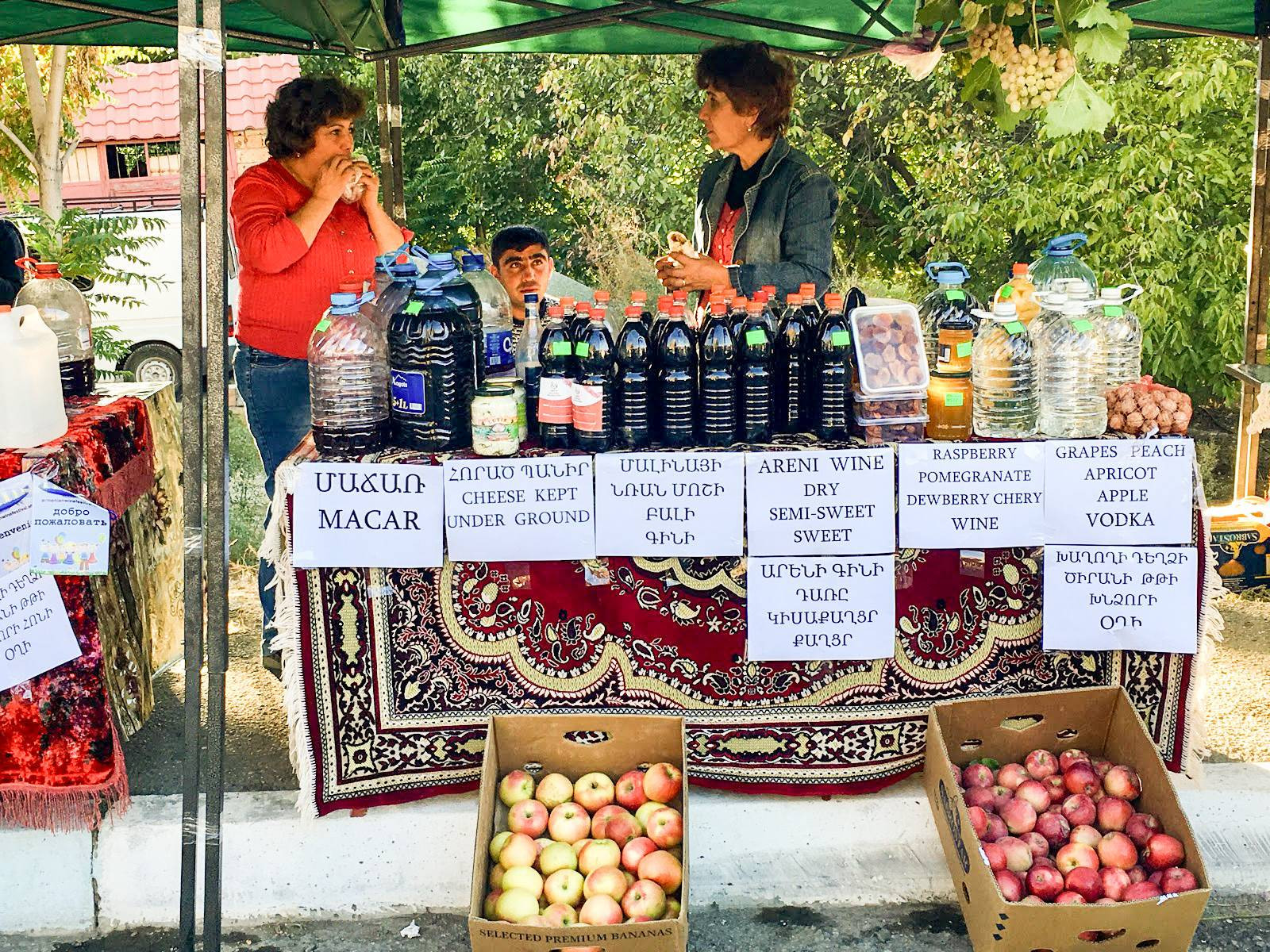 The festival is always celebrated on the first Saturday of October. Every time I've attended, the weather has been perfect, allowing the event to last well beyond its official end time of 5 p.m.
You can buy your favorite products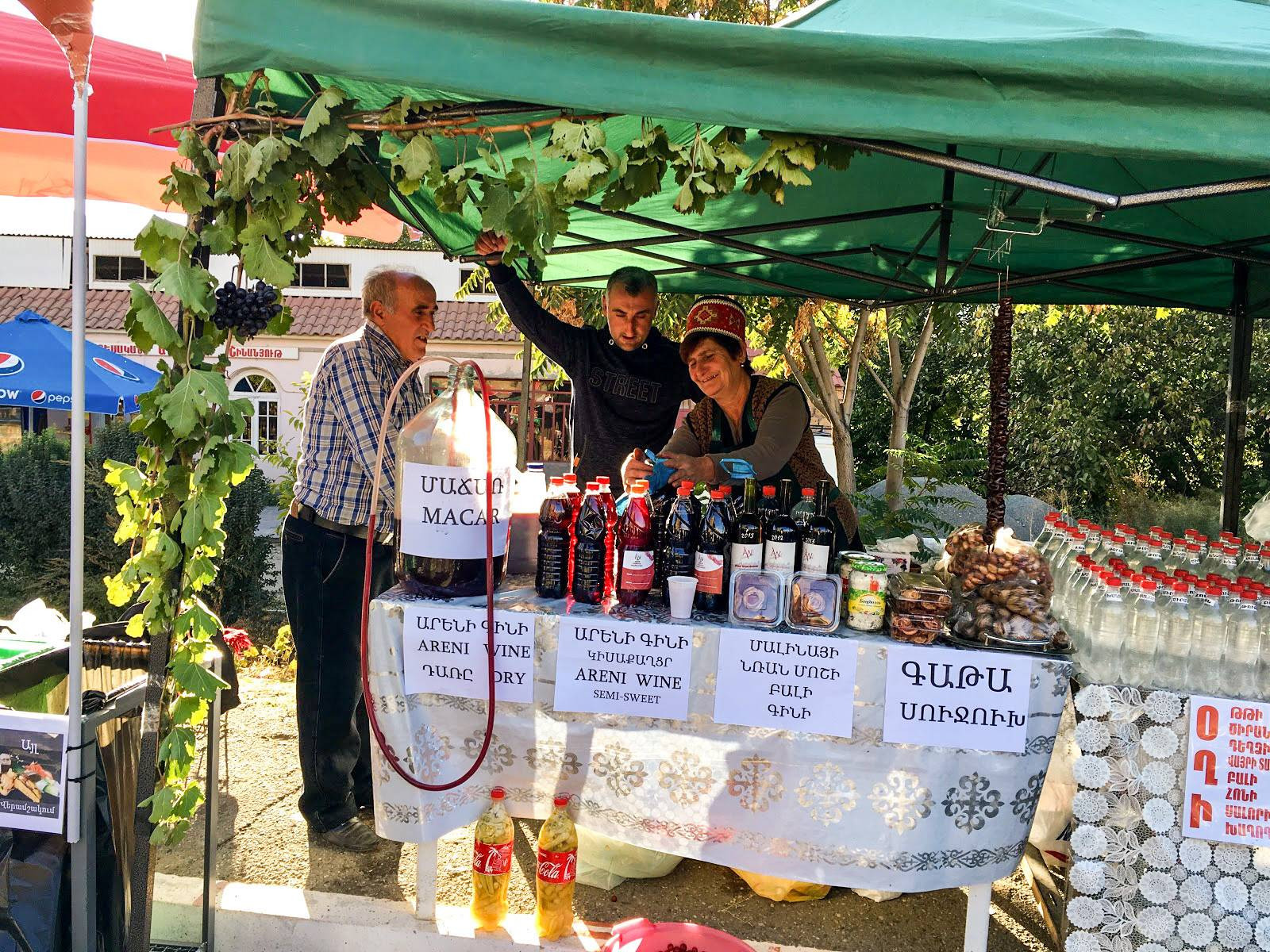 After missing the 2016 installment, I was happy that my visit to Armenia in 2017 coincided with the festival. I decided to combine my festival visit with a camping trip to make the most out of my last weekend in the homeland.
Some Vodka!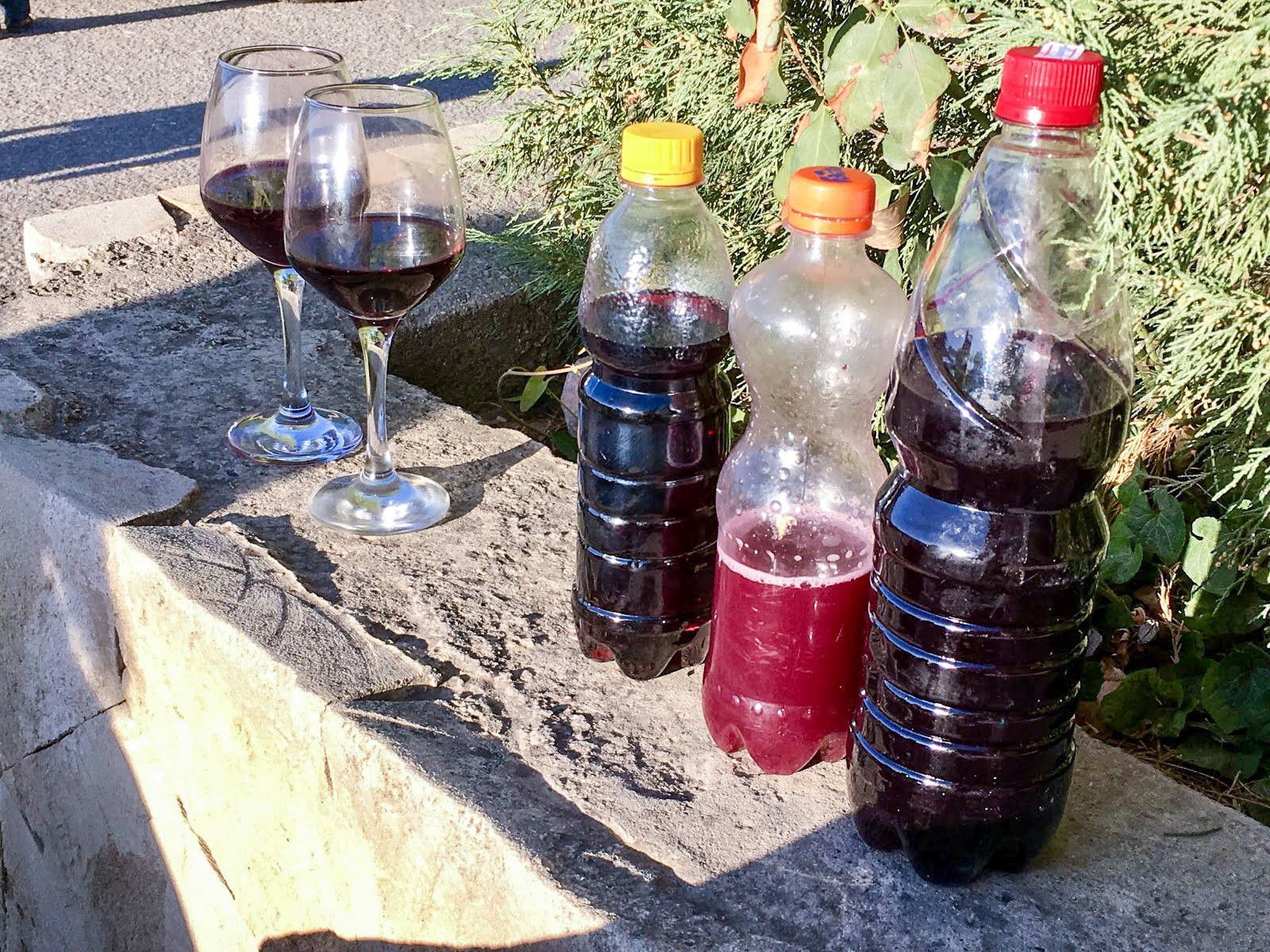 You can snack on fresh and dried fruit, try some sujukh (walnuts wrapped in fruit preserves) or freshly baked gata, and if you're up for it, sample some homemade Armenian vodka—in any flavor your heart desires (apricot and mulberry are popular choices).
Keeping Armenia on the map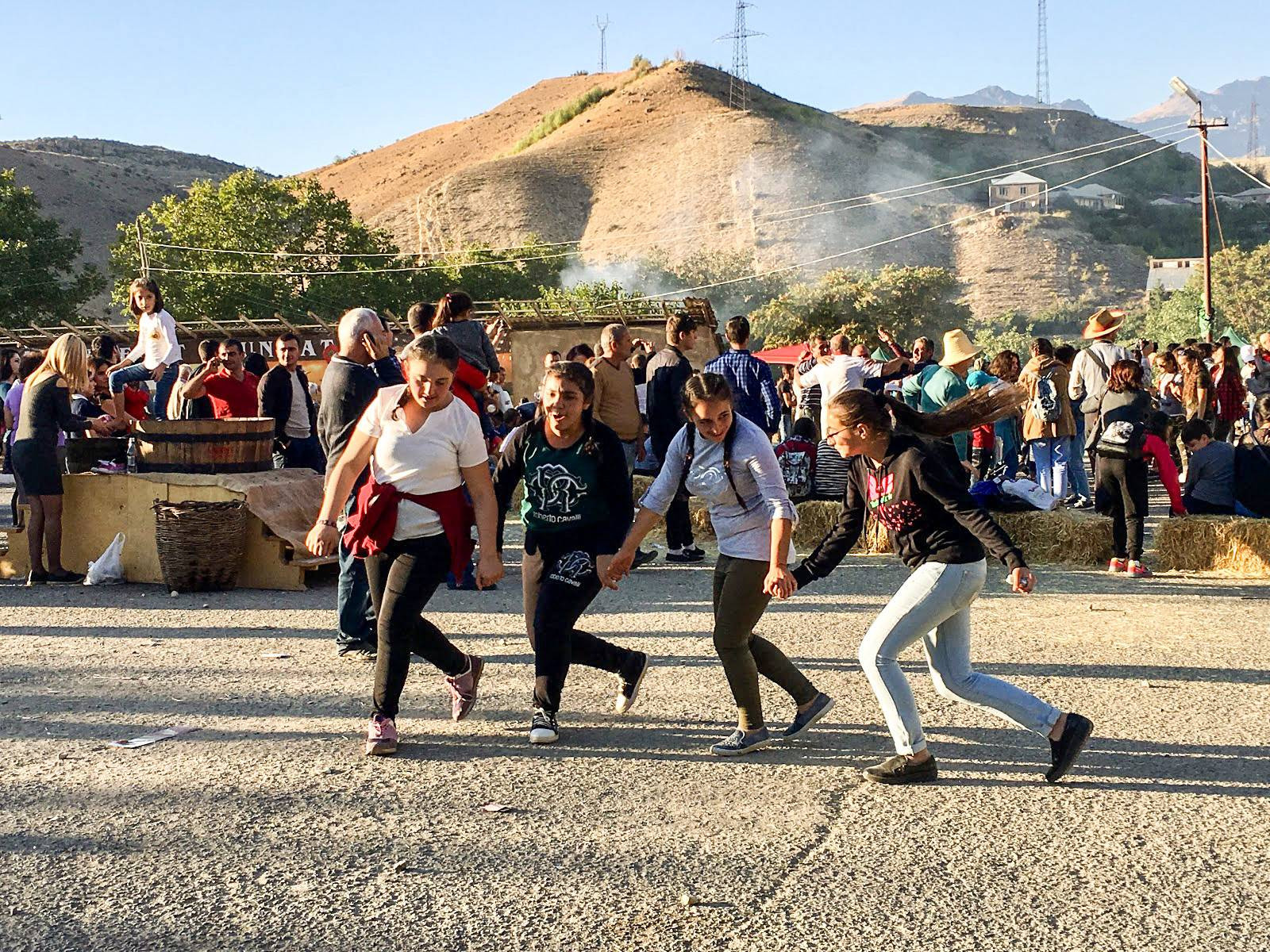 The festival goes well beyond pleasing your sense of taste and is a treat for the eyes and ears. During the event, you can listen to traditional folk music, as well as contemporary bands, with no shortage of willing dancers and shurjpar (Armenian circle dance).
Where you feel at home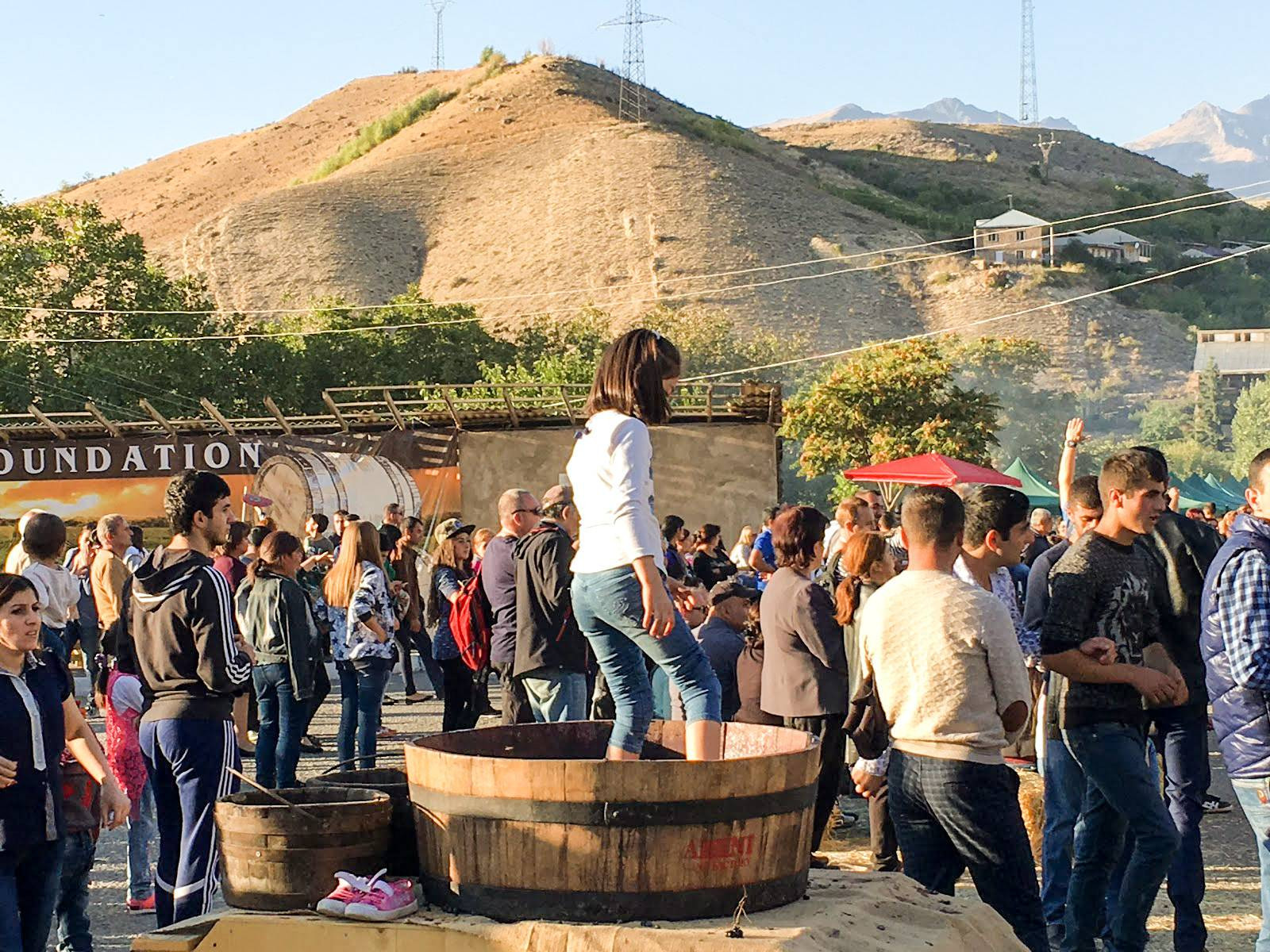 If you've lived in Armenia long enough, there is also the added "where everybody knows your name" charm to this popular festival.
The best place to view Ararat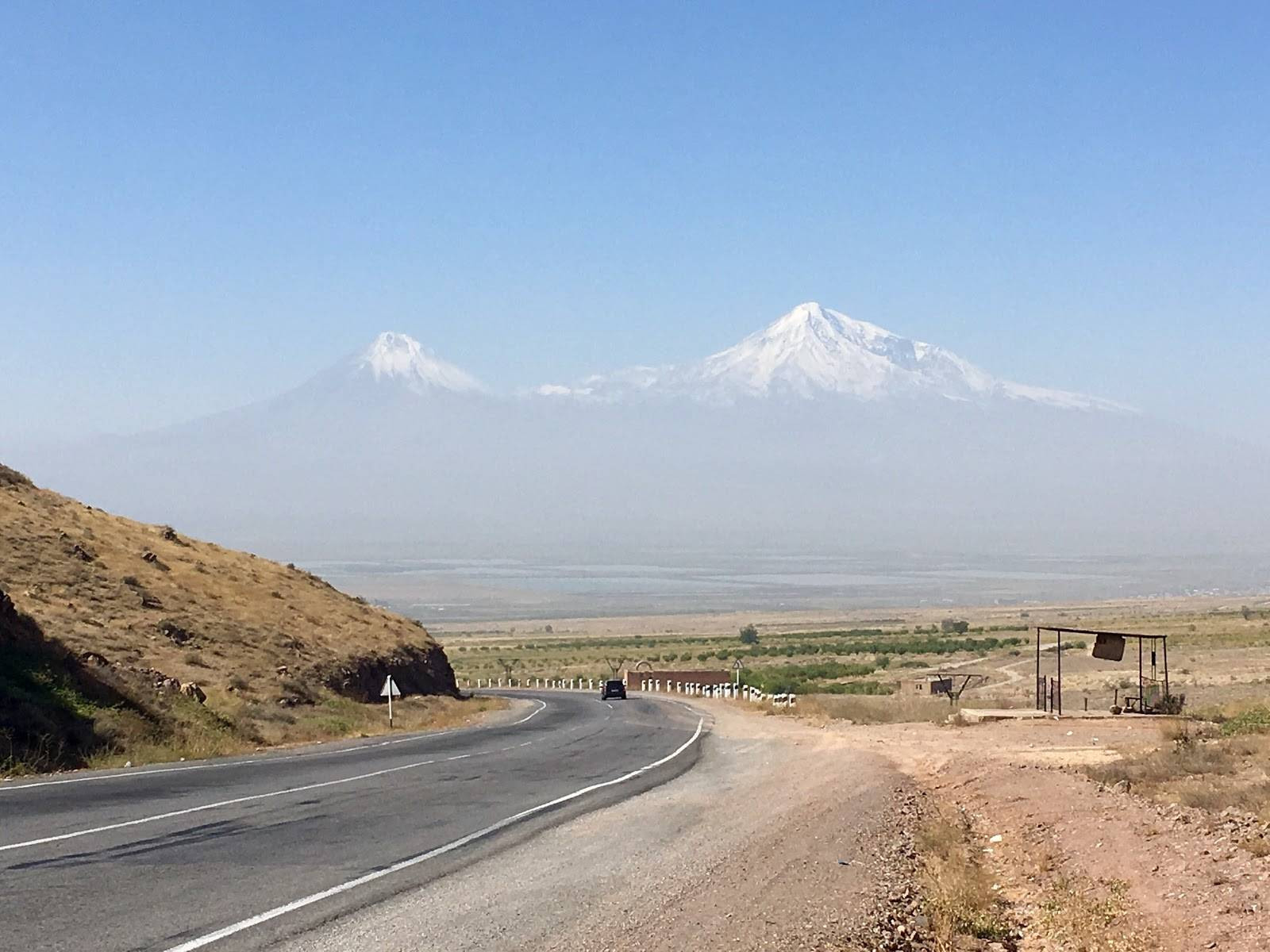 While the festival itself is always full of interesting events, delicious wine and food, as well as lively people, one of the most memorable moments for me is always when I am leaving: The view of Ararat from this region is never short of spectacular. Seeing it was not only a perfect way to end the event and weekend, but also my time in Armenia this year.
A toast to Areni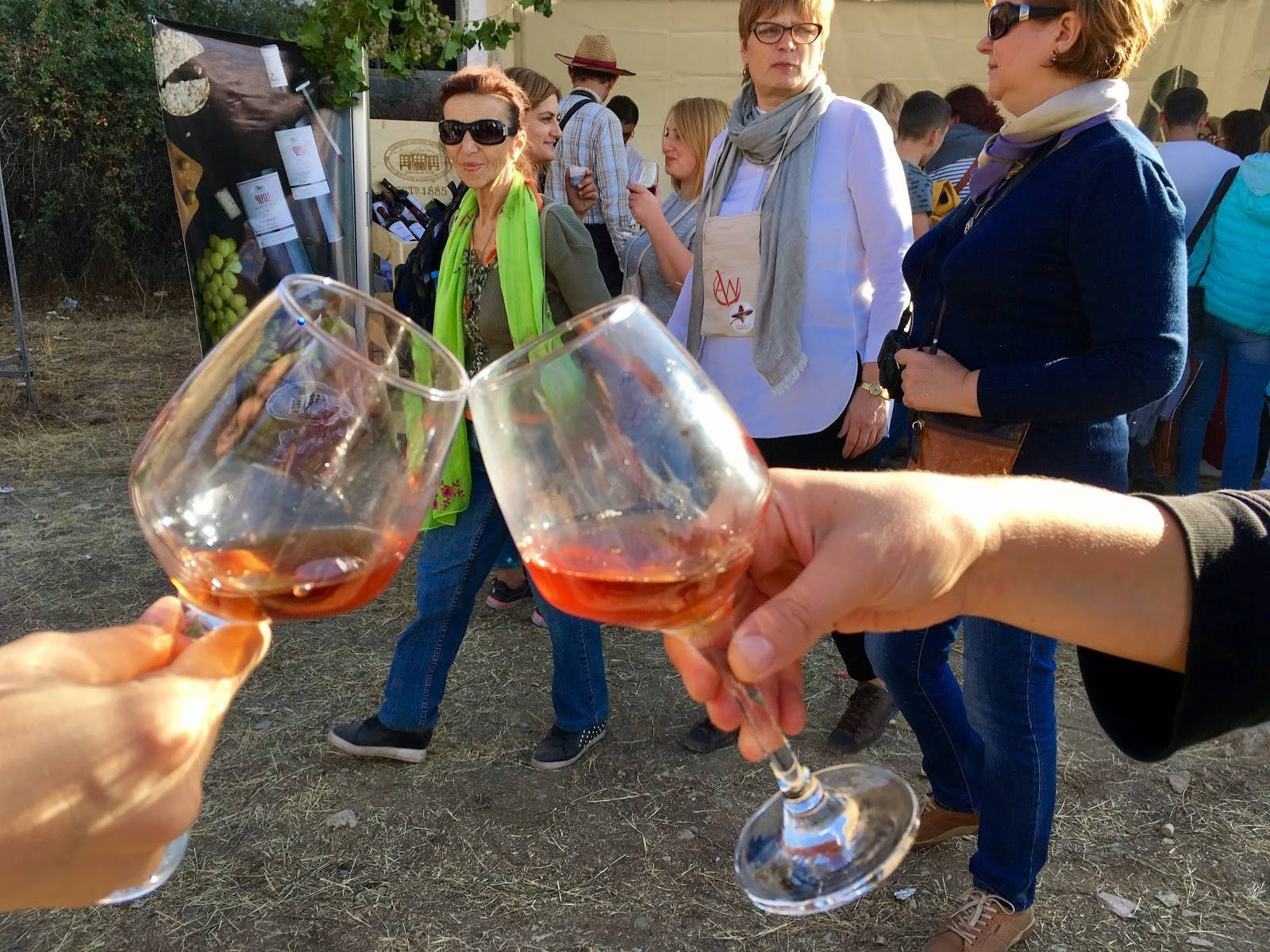 With the Areni Wine Festival, you are warmly welcomed and then reminded of the beauty of the country as you leave, setting in stone your resolve to return. I will happily toast to that. Kenats!