'I Promised Her Life': Defying tradition through loss
Dir. Robert Nazar Arjoyan; Starring Anne Bedian, Kathreen Khavari, Arthur Darbinyan
September 12, 2019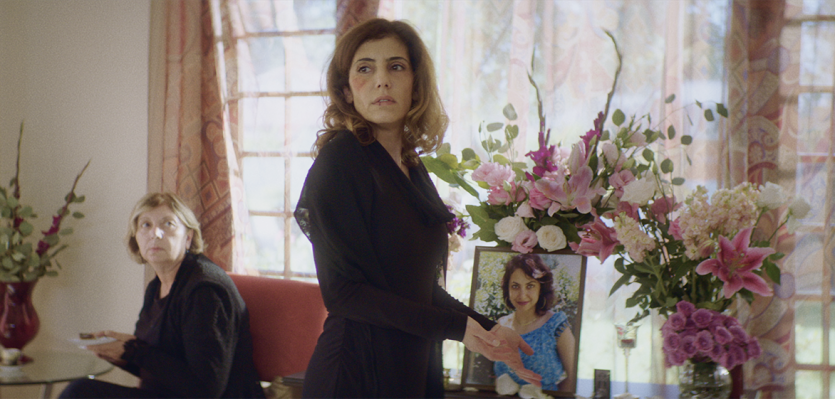 What happens when you defy tradition? In the gripping short family drama, "I Promised Her Life," an Armenian mother tackles the interplay between tradition and agency at her daughter's funeral. The result is a devastating rendering of death and the afterlife through cultural superstition. Watch the film online, for free!
| | |
| --- | --- |
| Genre | Short film; Narrative; Drama; Family Drama |
| Released | Sept. 9, 2019 (public release); March 9, 2018 (premiere) |
| Location | Los Angeles, Calif. |
| Language | English; Armenian (with English subtitles) |
| Duration | 15:15 |
| Link | |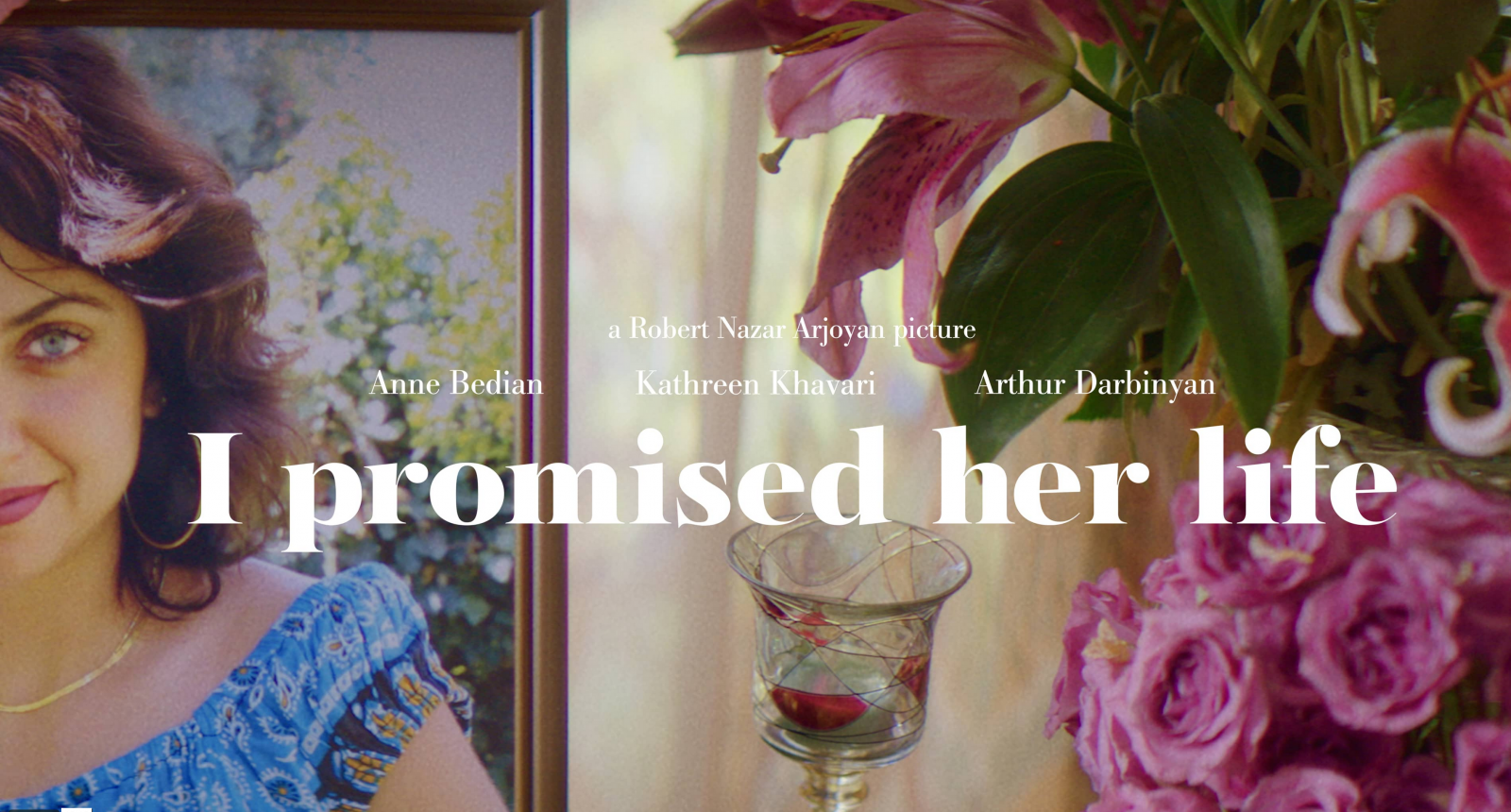 It is often said that love and grief are two sides of the same coin. For every romantic ballad, there exists a tune about heartbreak and despair. Similarly, for every wedding, there is a funeral—unless you're Hugh Grant, in which case, the ratio is 4:1. Perhaps no other time do love and grief entwine so prominently than when someone passes away.

In Armenian culture, the mourning period begins after the burial service and lasts 40 days. Many prevailing customs and superstitions are honored during this time, including wearing solely dark-colored clothing and refraining from shaving (which, conveniently, exclusively applies to men and their facial hair). But before reentering the home to not shave, one must wash their hands—immediately after the funeral service. The reasoning? To avoid a visit from the newly-departed.

While a common ritual among many Armenian families, the tradition is also practiced among Jews during Shiva (the seven-day mourning period in Judaism). Custom dictates that funeral-goers must wash their hands if they have come within four amot (a Talmudic unit of measurement, roughly 6-7 feet) of the corpse. Coincidentally, in Armenian, the word "amot" (ամօթ) means "shame."

And the parallels drawn in "I Promised Her Life" are hard to ignore.

The film tells the story of a grieving mother, Elena, at her 27-year-old daughter's funeral. Elena refuses to wash her hands, despite several shrill warnings from her mother-in-law and, later, her husband. What follows is an emotional rollercoaster—artfully crafted by the mastermind, Robert Nazar Arjoyan. Arjoyan is a "filmmaker" in every sense of the word.

As the writer, director, editor, and co-producer of the film, he conceived of the storyline after reflecting on his great-grandmother's wisdom. "Among the various tidbits of Armenian lore she bequeathed, the ritualistic washing of one's hands after a funeral has always stayed with me," he explains. Arjoyan's extrospection of "what if?" propels the film's exploration of "the line between tradition and superstition."

Envisioned with his cinematic eye and brought to life so captivatingly by a stellar cast—helmed by the lead, Canadian-Armenian actress, Anne Bedian—in a mere 15 minutes—just half the length of a sitcom—the film tackles the tension of tradition and the quest for truth, through the lens of love and loss.

A still from "I Promised Her Life"; L-R: Anne Bedian (Elena), Arthur Darbinan (Daniel), and Takui Akopyan (Virginia) (Photo courtesy of Robert Nazar Arjoyan/Garuna Film Group, Inc.)

Elena reckons with the physical loss of her daughter, a person she realizes she hardly knew, while clashing with tradition by forgoing a centuries-old superstition. The whole journey turns the concept of life and death on its head, asking the much-considered but rarely-broached question, "What happens when you defy tradition?" Elena struggles with this; questioning, then bending, and ultimately, breaking with convention. The film ends with a visit from her deceased daughter, who utters the poignant, multilayered words, "It'll hurt, but it'll get better."

"I Promised Her Life" is the first film from Arjoyan's production company, Garuna Film Group, Inc. It has screened at 30 film festivals worldwide, including the Arpa Film Festival and the Pomegranate Film Festival—and has won seven awards, including Best Performance and Best Director. On Monday, Sept. 9, the film was released for public viewing on Arjoyan's Vimeo account. You may watch it, in full, here.

After viewing "I Promised Her Life," check out Garuna Film Group's website and follow them on Instagram.
Join our quest to keep up with the trends!
Video
"I Promised Her Life"

Written & Directed by Robert Nazar Arjoyan Starring - Anne Bedian, Kathreen Khavari, Arthur Darbinyan, Andrea St. Martine, Jared Boghosian, Takui Akopyan, Nick Karamian Produced by Jonathan Maurer, Preston Clay Reed, Robert Nazar Arjoyan Director of Photography - Gevorg Sarkisian Original Music by Bei Ru Edited by Robert Nazar Arjoyan Supervising Sound Editor & Re-Recording Mixer - Chris Morocco "Asoom En" and "Mer Sern Antsav" written and performed by Harout Pamboukjian courtesy of Harout Pamboukjian "Kun Yeghir Balas" performed by Alene Aroustamian "Kakavik" written by Komitas performed by Kathreen Khavari
?>

"I Promised Her Life"
Join our community and receive regular updates!
Join now!