Paintings | Lara Horoupian's flapping layers of shifting light
January 25, 2021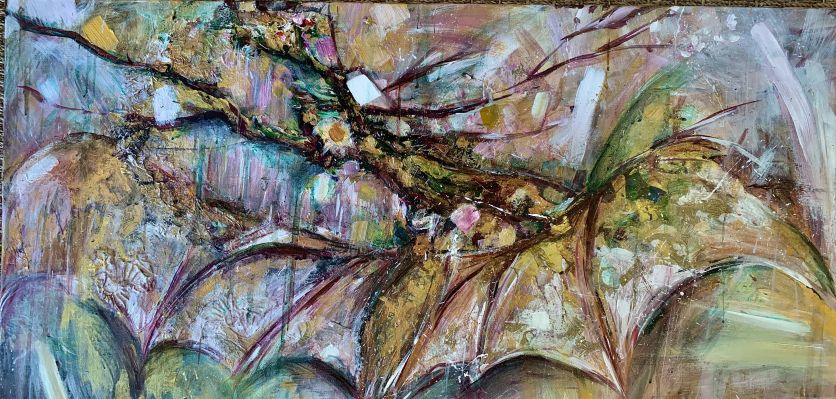 People usually view, watch, touch, and experience art for entertainment, a tingling of the senses, emotional connectivity, or to develop a deeper understanding of art. Not with Lara, an artist, whose shiny, luminous art is appreciated for its sunny palette.
Artist's name
Lara Horoupian
Occupation

Artist; Art instructor; Founder of studio Laratelier

City/Country
Orinda, Calif.
About the artist

Obtained her Bachelor of Arts in Fine Arts from the Lebanese University
Founded Laratelier independent studio in Orinda, California, USA.
Hosts everyday afterschool art academy
Hosts weekly summer art camps

"I am always in pursuit of creating an ethereal atmosphere within my paintings, striving to allow the viewer's imagination to journey across time boundaries by using classical and modern colors and techniques," says Lara in an illuminating interview with h-pem.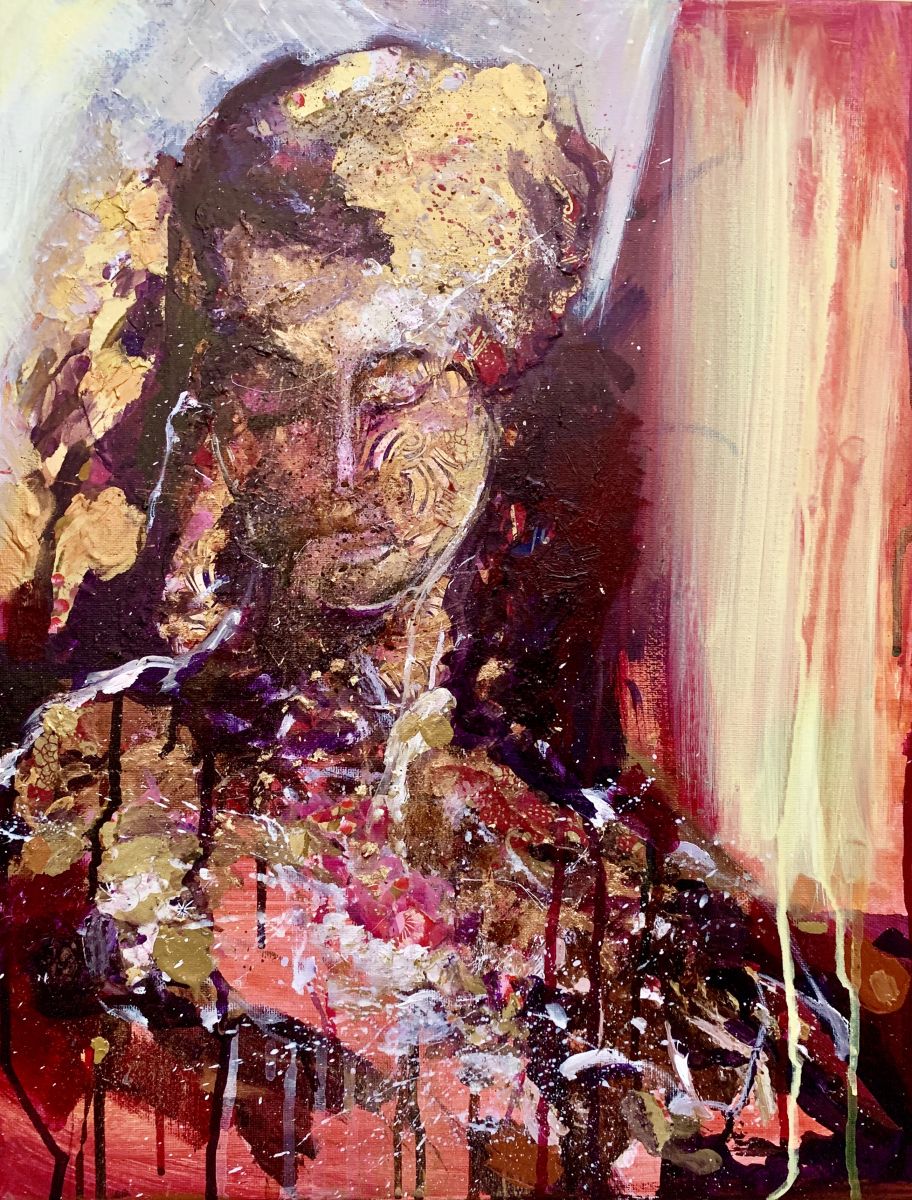 Golden hues bring light and depth to Horoupian's work.
Growing up in Beirut in brighter days, Lara developed her love for fine arts in high school, which led her to "pursue her calling thereafter." She has attended the Hamazkayin Toros Roslin Art Academy as a teenager and followed through with her education by obtaining her Bachelors of Fine Arts from the Lebanese University in 2001. She credits Lebanese Armenian artists for influencing her understanding of expressionist art.
In 2002 Lara moved to the United States, where her career in the fine arts "blossomed," as she says. "I devoted most of my time to producing art, and was fortunate to be fully supported," she adds. "My work has been featured in numerous solo and group exhibitions around the country."
Time flew by for Lara, and in 2013, she founded her independent studio called Laratelier, in Orinda in Metro San Francisco. she started creating, infinitely fresh and varied content. Laratelier hosted art classes for kids and grew into a popular initiative. In her pre-COVID life Lara was happy to run daily afterschool art classes and weekly art camps throughout summer.
"Yellow pigments have always dominated my palette. Over the years, I have extended this color spectrum to include actual golden hues within my paintings," says Lara. The style is easily recognizable in her art. "This range of colors often represents light and inspires hope. The brilliance of gold embellishes a painting with richness and depth, merging the thematic components into a unified whole," she explains.
What about her techniques and style? Dramatic shading, bold lines, drooping paint and contrasting brush strokes, as well as mixed media which "incorporate floral and geometric origami papers to enhance texture" define her work. But nothing is a constant, she claims. "My works have evolved over time, depicting different stages of my life."
The question was inevitable: I had to ask Lara if the COVID-19 pandemic, and the isolation that came with it, affected her creative process.
"Initial word was that the novel Coronavirus originated in bat populations, which fueled resentment and additional fear towards these extraordinary but often misunderstood creatures," she noted. "However, as I further researched the topic, I realized how important bats are to nature, the immensely beneficial role that they play across the globe, and in the lives of people. As a result, I was inspired to create a series of paintings with the image of bats as a central motif, highlighting them as positive and empowering figures."
The evolving nature of Horoupian the artist couldn't have been more enticing!
Find out yourself! Click on Lara Horoupian's submissions to h-pem below.
Are you an aspiring writer, poet, or artist? Show the world what you've got!